AD: Honk Jr. Full-Scale Production Ages 8 – 11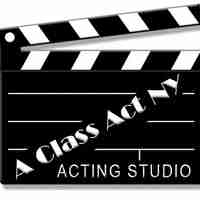 A Class Act NY
Description:
"Join us down on the farm for our Full Scale Production of Honk Jr. This production for our junior members will allow some of our younger performers (roughly ages 8-11) to shine in this heartwarming and hilarious musical adaptation of The Ugly Duckling.
Since it first hatched in 1993 Honk! has winged its way around the world in over 8000 productions and in many different languages. Adapted for young performers, and with a score by George Stiles and Anthony Drewe (Mary Poppins), Honk! JR. is a heart-warming celebration of being different that is sure to delight audiences of all ages with its sparkling wit and memorable score.
Ugly looks quite a bit different from his darling duckling brothers and sisters. The other animals on the farm are quick to notice and point this out, despite his mother's protective flapping. Feeling rather foul about himself, the little fowl finds himself on adventure of self discovery all the while unknowingly outwitting a very hungry Cat. Along the way Ugly meets a whole flock of unique characters and finds out being different is not a bad thing to be." -Music Theatre International
Audition Information
In Person
When: Jan. 31 or Feb. 1.
Where: Ripley-Grier Studios – 520 8th Ave.
To Register for your time slot visit: AClassActNY.Eventbrite.com
Once registered, audition material and details will be sent to the email address you provide.
Via Video Submission
We are accepting video submissions for those who are unable to attend in person auditions!
Deadline: Jan. 23
Please email us at info@aclassactny.com for our self-taping guidelines and submission instructions.
Rehearsal Schedule
When: Sundays March 15, 22, 29 April 19, 26 May 3, 10, 17, 31
Where: Ripley-Grier Studios – 520 8th Ave.
Time: 10:00 a.m. – 1:00 p.m. Actors are only called for rehearsal they must attend.
Tech Week: Monday, June 1 at The Five Angels Theater – 789 10th Ave, 4:30 – 9 p.m.
Performance Dates
Each cast will perform on Saturday, June 5 and on Sunday, June 6.
Showtimes to be determined.
Cost if Cast: 495.00
Company:
A Class Act NY