Can't Fight This Feeling: Lyrics from Rock of Ages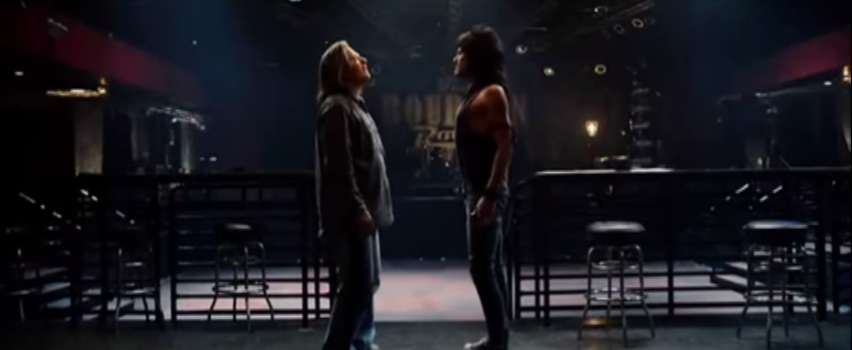 Can't Fight This Feeling, originally by REO Speedwagon, is one of the songs that proved the power of nostalgia of glam rock for fans. When it got included among the songs used in Rock of Ages, nobody expected the twist applied on this song. This article refers to how the song made mainstream audiences view Alec Baldwin and Russell Brand differently.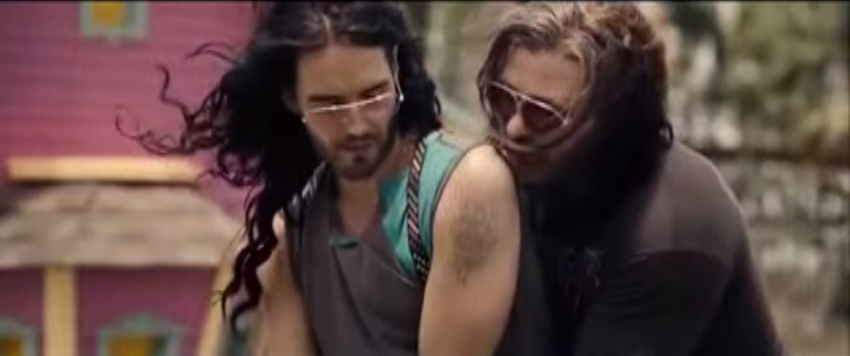 It is a good thing. People can think now that when you are attracted to someone, it's less about the gender and more about the person. That may partly explain why not the whole song, Can't Fight This Feeling, was not used in Rock of Ages. The second half of the song mentioned the word "girl". And clearly, they are presenting a love that blossomed between co-workers. So the line "What started out as friendship has grown stronger" fitted the angle. Add the threat of getting The Bourbon Room demolished and more chemistry is thrown to the mix.
"I said there is no reason for my fear" This thought obviously came unto Dennis and Lonny. They are not effeminate especially Dennis. And if you saw the Hollywood version, this is very different from the live musical version. The characters in the live musical version who sung Can't Fight This Feeling are not even in the film. Then again, comparisons between the live musical version and the Hollywood version would be reserved for another article.
People can relate to the kind of love story presented while Dennis and Lonny sung Can't Fight This Feeling. It is a situation that may have been a hypothesis on the part of the crew behind the Hollywood version of Rock of Ages. They may be thinking "They have been together for so long. Who knows if they got the bromance thing deeper?" It is a possibility explored here. People just fall in love and never care about the gender. If friends are not afraid to fall in love, the gender is just secondary now.
"I've forgotten what I started fighting for" Another line that struck a chord with folks too conscious with what everyone else is saying. And this might be the line in Can't Fight This Feeling that is most applicable even to the characters that sung this duet in the live musical theater version. For the sake of those who have not watched the live musical theater version of Rock of Ages, no more further spoilers will be posted.

Whatever your reasons are for not watching Rock of Ages during its Broadway run, you still have a chance. You can still catch it in Vegas. You can see for yourself which act is Can't Fight This Feeling present. Call The Venetian, the venue in Las Vegas, Nevada for playdates. You can reach them at 702-853-9000. Group purchase of 10 tickets or more can be done by calling 702-853-5950 or 866-633-0195. Tickets are also available for purchase online by clicking here.

Still more to come after analyzing the lyrics of Can't Fight This Feeling. But you can never tell when is the next article until you subscribe to our online newsletter. Get alerted once new articles are posted. For real-time updates, like our official Facebook page, Musicals Online, and follow us on Twitter @musicalsnews. See you next article.