Dirty Dancing Trailer: Australian Tour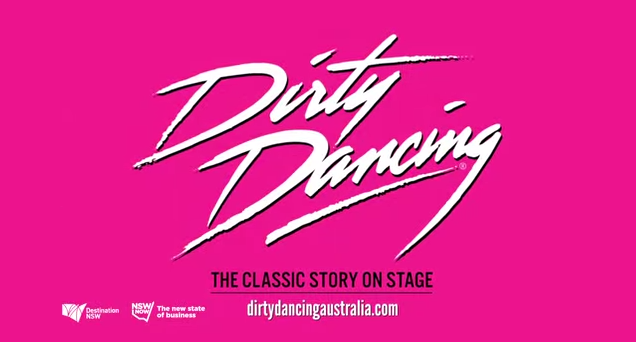 The official Dirty Dancing trailer for the Australian tour is out. After earning critical acclaim in the UK, Dirty Dancing The Musical is coming over to Brisbane and Perth. The party is ready for you. Are you ready for the party?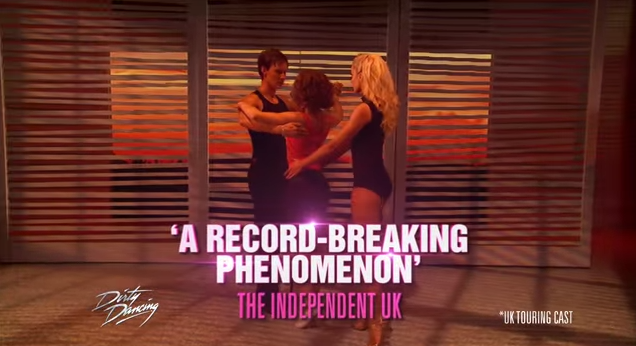 Dirty Dancing tells the story of Baby. Having a vacation that turned out to be boring. She found the fun she's looking for in a somewhat clandestine dance party. Everyone is having fun because there are no inhibitions. The fascination escalated the moment, Johnny, the resort's resident dance instructor, entertained her curiosity. This curiosity led her to the passion and exhilaration that people gain through dancing. The fun romp was effectively presented in the Dirty Dancing trailer.
Dancing has always been presented as a way to express yourself. Most of the excerpts in the Dirty Dancing trailer featured the dance numbers. The ballooning skirts, the twirls and the slow burn towards sensuality. All of these are discovered through Baby's point of view. It does not hold back in presenting dance as a gateway for Baby and Johnny to fall into each other's arms. Whatever they could not express in words, they danced it out.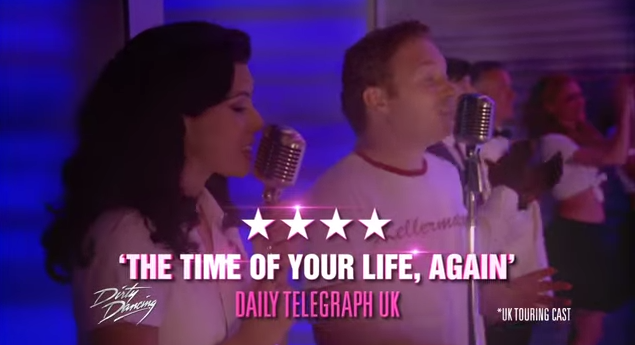 Song and dance numbers made Dirty Dancing The Musical perhaps the most memorable musical theater production lately. Long after the original Johnny, Patrick Swayze, has left this world, it still earns new fans. It reignites the cult fan base that it has developed way back in the 80's. And now, through the Dirty Dancing trailer, it arouses a whole new audience for an amazing jive into love. It takes them further away from their inhibitions too.
The biggest hits that Dirty Dancing The Musical has produced so far are the sensual "She's Like The Wind" and the anthemic "The Time of My Life". Most clips would include "The Time of My Life" in the Dirty Dancing trailer wherever they may be plugging it. With the musical theater version now set to arrive on Brisbane and Perth, not only would the dance routines be stuck in their heads. The songs would be unforgettable as well.
From the UK and back to the land down under, the Dirty Dancing trailer is enough to convince you to see it in the flesh. Click here to buy tickets. Click here to like the official Facebook page of Dirty Dancing Australia. And follow them on Twitter and Instagram for more real-time updates.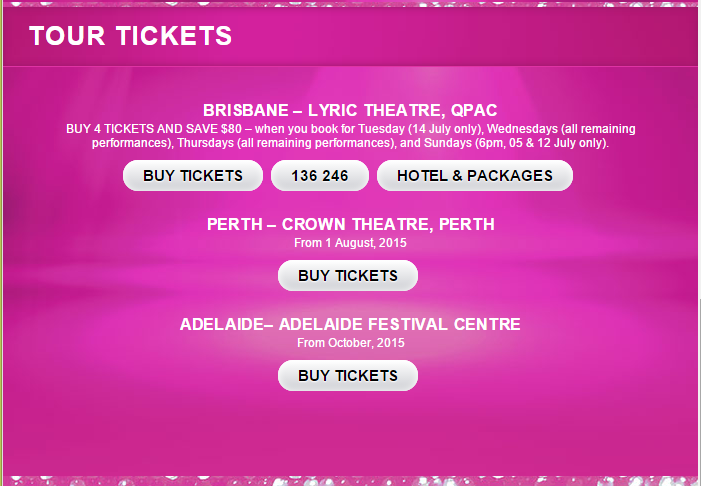 For more updates regarding musicals, subscribe to our online newsletter. Get the updates like the Dirty Dancing trailer sent straight to your inbox. Real-time updates also occur on our social media accounts. Like our official Facebook page, Musicals Online, and follow us on Twitter @musicalsnews. We'd be expecting you. Thanks for reading.