Finding Neverland on Broadway featuring Matthew Morrison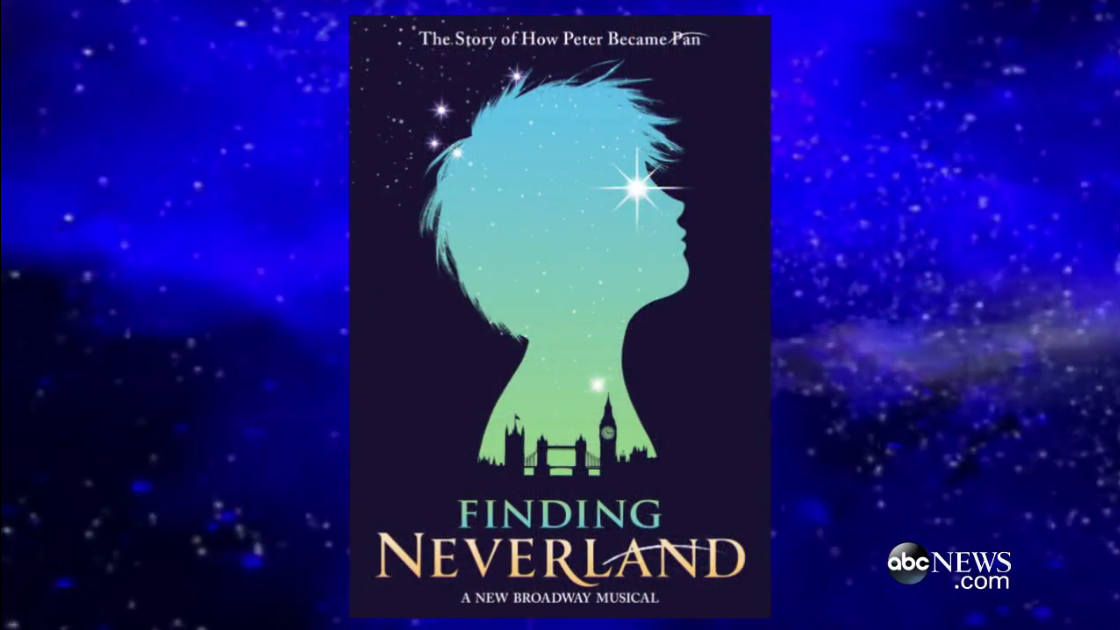 Finding Neverland on Broadway meant getting reminded of a critically-acclaimed film of the same name. The Hollywood version featured Johnny Depp in the role of J.M. Barrie. Kate Winslet played the role of the widow and mother of the children from whom Barrie drew the inspiration for his book "Peter Pan". The story alone becomes a foray into the creative process. Setting this into music for Broadway consumption then, perhaps became inevitable.
This time, the role of J.M. Barrie will be played by Matthew Morrison. Morrison is no stranger to Broadway. He used to be one of the dancers that got cast on musicals staged on the Great White Way. This was a little known fact that he shared on ABC News. His comeback  couldn't have been any better. He is now at the top of the helm here at Finding Neverland on Broadway.
Who would have thought Finding Neverland on Broadway would mean finding a new career after Glee? (See him included in our list) Morrison is still known to most "Gleeks" as Mr. Will Schuester. Some still occasionally call him Will or, as his students called him, "Mr. Schue". And the instant name recall helped a lot. Putting a familiar name such as Matthew Morrison on the publicity materials resonated positively to the crowd. Because chances are you are a musical fan if you are a Gleek.
The character of J.M. Barrie at Finding Neverland on Broadway is a far cry from the dance routines that Morrison once did. In fact, he would refer to himself as a break dancer. The moves are still there. But physicality is called for in a role that at some point, served as an extension of the fictional world that Barrie created. He would be climbing lamp posts. It was how he demonstrated his "air-walking" prowess. Barrie imagined his ageless adventurer as one who can fly. This resonated in the way Finding Neverland on Broadway characterized J.M. Barrie. All that weight resistance helped Morrison in presenting Barrie as a dreamer.
Much about the story at Finding Neverland on Broadway is how Barrie learned how to dream again. There was one scene where it showed how a young boy was disillusioned with life. It was an exchange presented in the song "When Your Feet Don't Touch The Ground". At first it seemed like Barrie has blurred the line between fantasy and reality. But finding the skill to dream again, it gives utter joy. The kind of joy that makes you, well, fly. You realize that you're flying when your feet don't touch the ground.
And now, you can experience the same exhilaration as that on Finding Neverland on Broadway. The official soundtrack is now out on iTunes, Amazon Music and Google Play. Of course, Finding Neverland on Broadway is best enjoyed in the flesh. See how amazing Matthew Morrison and the rest of the cast could ever get. All you have to do is to click here to buy tickets while supplies last.
Can't get enough of musical theater? We make sure to keep your musical theater fix satisfied. All that is left for you to do is to subscribe to our online newsletter. Refresh the page to see that pop-up prompt again for your convenience. Send feedback there as well as on our social media accounts.  Like our official Facebook page, Musicals Online. And follow us on Twitter @musicalsnews. Thanks for reading.