Jersey Boys in Broadway: The Period Jukebox Musical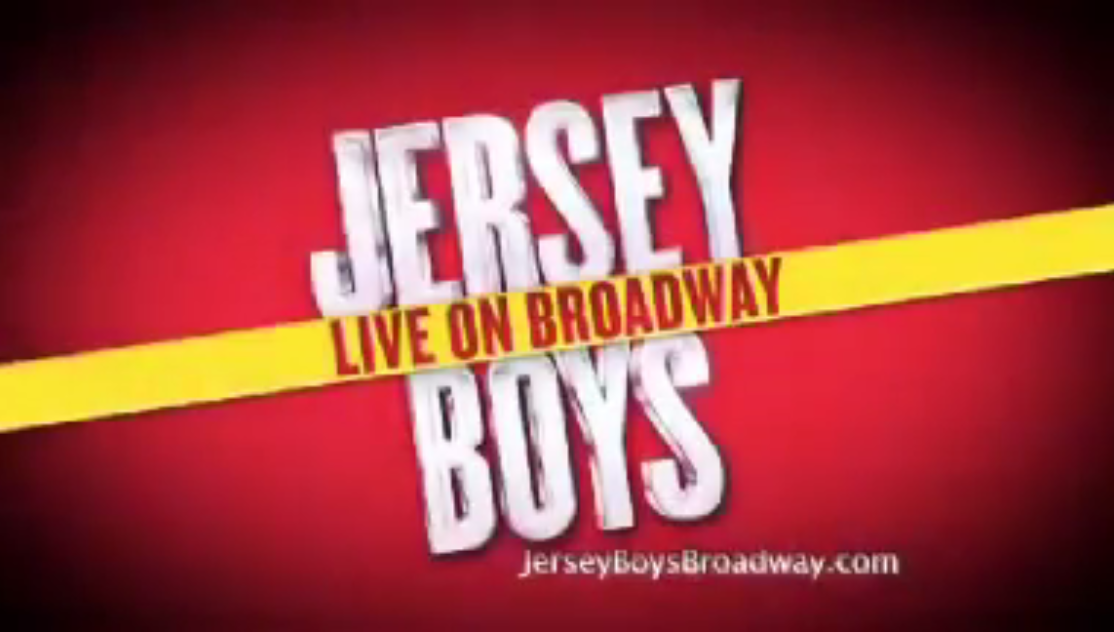 Jersey Boys in Broadway The Musical is still raking in the bucks. You can even check Broadway.com's Top 20 list of musicals. Why, oh, why? It involved a piece of American pop culture that everyone can relate to. It's one of the stories we've heard about before. And set to music. Because it is basically about music. Imagine 4 men chasing their dreams of mainstream stardom and using their sheer talent to make it big in the music industry. Set it to 60's jazzy pop music and you got a formula for success.
This hit musical is about a ragtag team of misfits led by Tommy DeVito. He claims that he discovered the band's golden boy, Frankie Valli. Well, maybe. The young lad is really talented. Even Tommy's mafia-esque patron, Gyp, is a fan. With their group gaining some following in the community. Somebody recommended Bob Gaudio as their resident keyboardist. The fact that he's an excellent songwriter is a big plus. How come it's easy to analyze the plot in Jersey Boys in Broadway? Because each band member has its own way of sharing their 2 cents worth into what would become The Four Seasons.
Jersey Boys in Broadway is what you may call a period jukebox musical. The word "jukebox" never been more appropriate. It's the 60's where music fans relied on the old trusty jukebox for their daily fix of pop music. They're usually found in bowling alleys and casual dining type of restaurants. And before this group even realized how to name their group. They never realized how badly they needed that record contract until Gaudio came along.
The not-so-shady background of The Four Seasons was addressed here. The fact that some of the band's members managed to give their point of view added color (no pun intended) gave a little glint of hope about fairness. And it's Bob Gaudio's idea anyway. In case you haven't realized yet, he's a real person. Just like most of the characters here in Jersey Boys in Broadway.
Gaudio may have been inspired by ABBA's success. Their musical may have been used for a totally different story. A work of fiction. Gaudio does not see it that way though as he told the New York Times. He'd rather share the stories behind the music. Every song has a story. And it meant coming clean about the band's Mob background. Using interviews from band members provided crucial material for Jersey Boys in Broadway. Especially Tommy DeVito's interviews. He's quite a character with so much drama going on around him. The clean-cut tuxedo-ed look that The Four Seasons sported at that time a ploy to get their music into the mainstream.
Does it make the music in Jersey Boys in Broadway any less enjoyable? Definitely not. Frankie Valli's signature falsetto reverberates through the halls. Hits like "Sherry", "Rag Doll", "Walk Like A Man" and "Can't Take My Eyes Off You". Gaudio and Valli were more like The Four Seasons' answer to the Lennon-McCartney creative tandem. Gaudio knew how to showcase Valli's talent to the hilt. And when he got the opportunity to transpose their music to Broadway, he ran away with what he got.
In Jersey Boys in Broadway, music is from the genius of Bob Gaudio with lyrics by Bob Crewe. The book was put together by Marshall Brickman and Rick Elice. And it's still playing on Broadway as of this writing. Click here to buy tickets and score juicy deals while supplies last. You might even find play dates that would fit your schedule.
Looks like jukebox musicals are here to stay. Jersey Boys in Broadway is solid proof of that. Knowing there would be more than enough productions to write about. It's a sureball to see more articles from us. All that is left for you to do is first subscribe to our online newsletter. Second is follow us around on social media. Like our official Facebook page, Musicals Online. And follow us on Twitter @musicalsnews. Thanks for reading.