Nicole Scherzinger: From Pussycat Dolls to Grizabella and Other Film-Inspired Musicals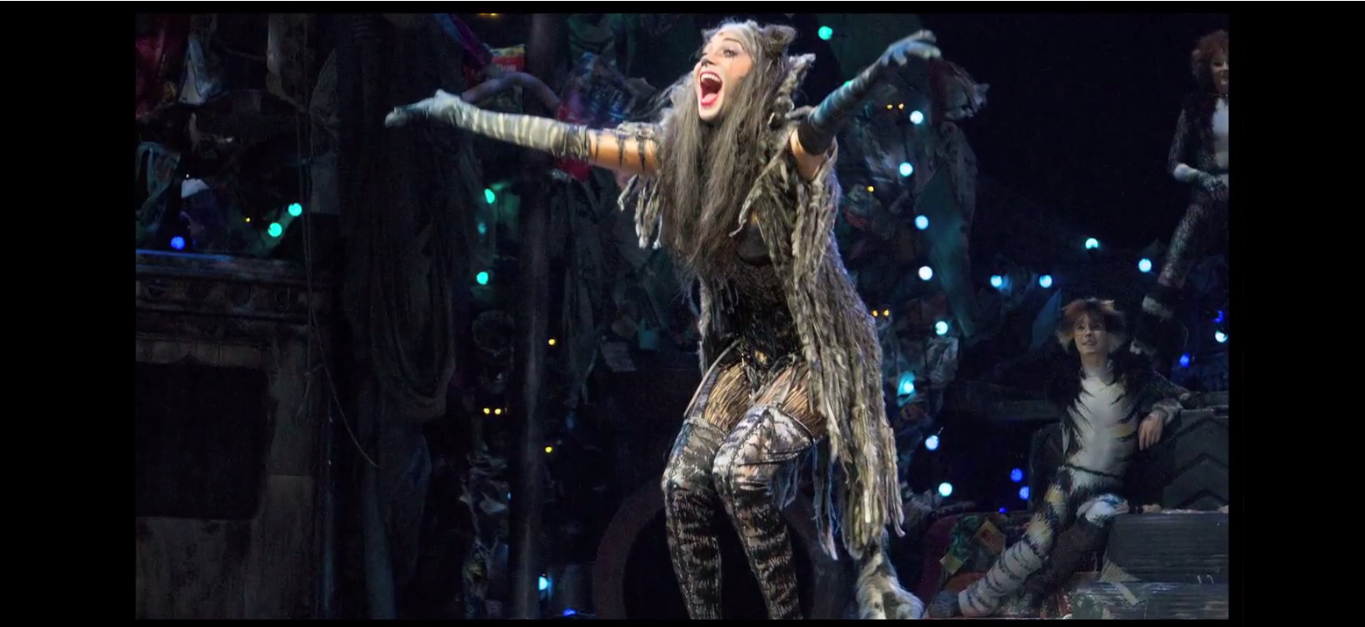 Usually, it would be a musical that would get a film version. Apparently, some classic films get a new lease on life as Broadway musicals. These and more plus interesting updates regarding the latest in musicals.
"Chicago" goes country as Broadway.com and CountryWeekly.com reported. Sugarland star Jennifer Nettles is set to debut on Broadway as the latest Roxie Hart. It would be interesting to see some jazzy performances sprinkled with good old country. She joins the roster of previous "Roxies" Liza Minnelli, Renée Zellweger, Brooke Shields, Melanie Griffith and Christie Brinkley.
Chicago: The Musical, starring Jennifer Nettles, runs Feb. 2 to March 29 at New York's Ambassador Theatre.
One of the best chick-flicks of all time, "Beaches", now has a musical adaptation. The story about best friends Cee Cee and Bertie had a nice run in 2014 but would still take the Pre-Broadway route. According to Variety.com:
"Beaches" will run June 24-Aug. 16 at the Drury Lane in Oak Brook, Ill., with casting still to be announced. No Broadway plans have yet been set, although producers want to get the show there during the 2015-16 season.
It would be interesting to see a musical based on a film whose anthem had touched so many lives – "Wind Beneath My Wings". Must see the film soon before it eventually gets into Broadway perhaps. Everyone with friendships that lasted decades can surely relate.
Adrienne Shelley's 2007 film "Waitress" will get a musical adaptation. Based on the critically-acclaimed film that debuted on the 2007 Sundance Film Festival, "Waitress" is about Jenna, a waitress in a pie diner who realizes that she's had enough of the BS and deserved a better life. Some folks only realize that once they wake up one day and see how unhappy the marriage they have found themselves into. What does it have to do with being a waitress? The same pies that she serves to her customers are the same pies that she made herself. She then uses these recipes to join a pie contest and get enough money to start anew.
Expectations are quite high ever since it was reported on Variety.com that Grammy winner Sara Bareiles will provide the score. No casting announced yet although rumor has it that Tony winner Jessie Mueller is already attached to the project.
From being a Pussycat Doll to Grizabella, Nicole Scherzinger has been earning rave reviews (click here to view them) for donning the iconic role in Andrew Lloyd Webber's "Cats". Even the original Grizabella, Ms. Elaine Page, was present to witness the performance and gave her seal of approval to Scherzinger. Her stint just started last December 6 and will run until February 28 at the London Palladium Theater. So in case you're in West End, there is still enough time to catch more of her performances.
Do me a little favor, darling. Like our official Facebook page, MusicalsOnline.com, and follow us on Twitter @musicalsnews so that every time a new article is up, you immediately get alerted about it. Thanks for reading.