Nudity in Straight Plays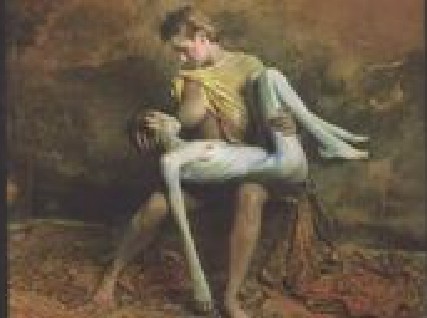 Nudity in straight plays often meant a double-edge sword that needed to be done. Some directors wanted a sense of realism in the way some scenes in real life get presented. At the same time, some productions knew how sex sells. And since live sex performances are often reduced to simulated sex scenes on stage, the next safest bet would be staging nudity on stage.
You may have read about how nudity was used as a tool to get the story moving forward in Salome and Les Contes d'Hoffmann. But I view contemporary opera's foray into nudity as a way to experiment with an audience jaded with one-too-many reruns of productions that featured period costumes i.e. outfits that covered the performers way too well. In some straight plays, some productions have been doing this for various reasons.
Because The Story Called For It
It has become a common excuse for some smut directors (pardon the term) to incorporate nudity into their scenes. But some theater directors have a sensible way to explain the nudity incorporated especially when there is a literary classic with which the script is based.
I found an interview of Susan Kerner that served as a nice reference when tackling nudity in theater. She directed a version of the play "Grapes of Wrath" that included some scenes depicting nudity and explained her reasons in doing so like that breast-feeding scene that perplexed audiences.
Rose of Sharon Joad Rivers has a great important role in the novel. 'Grapes of Wrath' is obviously based on the John Steinbeck novel and it's a kind of iconic end in that novel. It's what people know. That at the end of the novel she nurses this starving man. It's not sexual at all. She's saving somebody. She has lost her baby and gives new life by saving a starving man. It's a very powerful way to end a play. We didn't want to ruin that ending by shying away from it.
Not that I have read any of John Steinbeck's novels but most of them are known for being depressing, not for the nudity. Besides that breast-feeding scene is at the end of the novel, one that most students in the United States are familiar with since it's one of those literary classics read on a mandatory basis in American schools. While most pundits remember this novel as the harshest way to describe life in the Great Depression, some students still remember this for the breast-feeding scene. With this in mind, Kerner continued.
If you're going to do 'Grapes of Wrath' and the audience knows the novel and you're being true to the novel, I think if you're not going to do that, you probably shouldn't do  the play. The whole play leads towards that of giving yourself to other people. Standing up for other people and this is the huge sacrifice.
Apart from breast exposure, other scenes of nudity were discussed that got incorporated into the play like the part where the kids were nude upon jumping into the river. If the Broadway version got away with that scene, then Kerner thought it could possibly work in the version that she directed too.
It was the script's idea. And we didn't have to do it. You could do it without that. But I felt it kind of added a sense of how the kids, you know, what they would do. They would jump into the scene into the river. They don't have bathing suits, you know. They strip off their clothes. It gave a sense of reality to the scene.

But I think that, you know, it's a long play and it's a very heavy play in some ways so little moments of lightness and fun are really important. And I think it's like a jolt. You kinda jolt the audience with that little bit naturalism that happens.
Good thing the kids' parents were okay with it as Kerner shared in the aforementioned interview. Sometimes a naked body does not automatically mean something sexual. In scenes that she mentioned, the nudity presented alluded to the innocence of going naked and feeling no malice.
Recommendations from Kerner
For a director that didn't mind using nudity to get as real as possible to the situation presented in "Grapes of Wrath", it served as a word of caution for "exhibitionists". The issue of whether there should be less or more is addressed here.
I don't think it's a question of more or less. I think it's a question on whether it is appropriate for the script that you are using. You don't want it to be there just for the sake of being there. If the script calls for it and there is a legitimate reason for the script to call for it and, you know, it makes sense.
The point of view she took is easy to understand. Besides, the purpose behind "Grapes of Wrath" is about presenting an era where people tried to get by in whatever way they could. You then understand that nudity only lends some realness to the story, not sexualize a story about the Great Depression.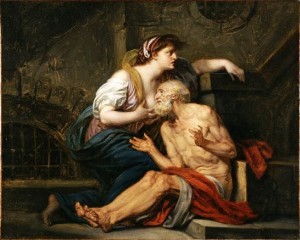 So there, eroticism doesn't always have to be the reason behind nudity found in some straight plays. If ever there was a play where it served as a way to emphasize the innocence in children, it would be "Grapes of Wrath". Knowing that there would be more articles to follow discussing musicals and even straight plays, I would highly recommend following us on social media so you are constantly updated with the interesting discussions here. Like our official Facebook page, MusicalsOnline.com, and follow us on Twitter @musicalsnews. Thanks for reading.