Otello: How Even The Mighty Fall to Rumors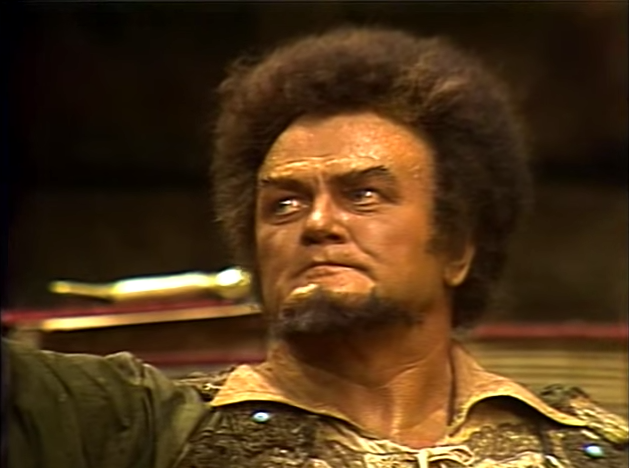 Some composers like Giuseppe Verdi have instant material to work on once they turn to straight plays written by William Shakespeare. He may not have been the only composer to make an opera out of Shakespeare's classic "Othello" but the bigger challenge is in trying to live up to such high expectations. Must be the marquee name that served as the biggest challenge.
I had hesitations about watching this version since I remember some comments from social media complaining about the black face used here. They were like "What era are we living in?" On my end, it's less about the skin color and more about the talent.
By the way, the version I will discuss will be the one starring Jon Vickers playing the role of Otello. Renata Scotto and Cornell MacNeil play Desdemona and Iago respectively.
But is Otello really black?
In the Italian libretto, Otello is referred to as "Moro" (and the word "Moor" is used on the English subtitles), a term that Iago used in a derogatory manner. Desdemona mentioned that light emanated from Otello's black face but that doesn't mean he is black. Otello himself mentioned in his duet aria with Desdemona that he used to be a slave traded in the desert. So the darkened skin color might have been due to excess exposure to the sun, not his ethnicity or race.
On the other hand, it's the biggest issue that Iago has against Otello. How did a "foreigner" get fast-tracked to becoming Captain while he has survived several wars with him at the helm? Whether what he said was true or false is not the issue. The level of brainwashing he did first to Roderigo and then to Otello himself was cunning and pretty underhanded.
The Lying Bastard
Some of the best liars don't immediately get discovered because of the way they used their words in convincing anyone that they are trying to talk to.  Iago reminds Cassio how much he loved Desdemona only for the latter to marry Otello. He even egged Cassio how he might have been the better husband had it not been for Otello.
That's the technique seen here. Iago makes it seem like he's concerned with Roderigo but ended up taking over Roderigo's post the moment Otello fired the latter. Seeing that his first plan worked now that he has taken over the latter's job, it would be easier for him to corrupt Otello. Indirectly he got to corrupt Otello by fooling  Roderigo first into taking advantage of his master's temper. The kill would come later.
For a war veteran, Otello turned out to be gullible to Iago's words. He was honest enough to admit that "I think Desdemona is honest. And I think she is not!" and it's very insulting that he chose to believe his new charge d'affaires (barely a month in position) than his wife of several years. So much for being at sea to war with Turks (or maybe it's PTSD).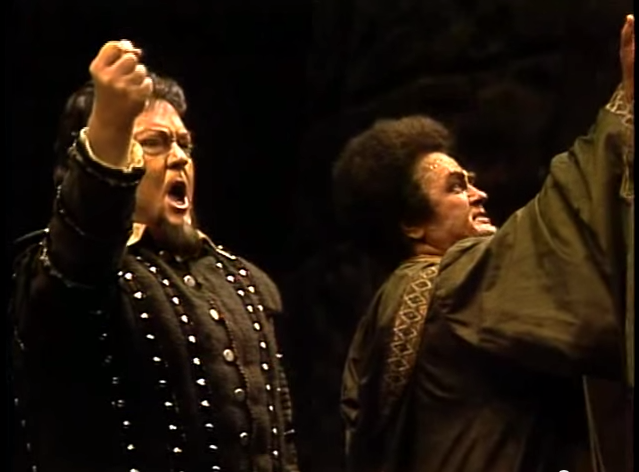 Proof That Wasn't There
"I want proof! I want certainty!" said Otello but he was quick to believe Iago's narration of Cassio's dream. He was not even able to prove that Cassio sleep-talked his way to a Freudian slip that revealed his "affair" to Desdemona yet Otello was already forlorn. This is where Otello's second weakness was revealed – his jealousy.
If the proof is already believable to him, it only reveals his insecurities. Perhaps because he is aware how beautiful his blonde wife is. A bad temper and a jealous rage served as a frightening combo for Desdemona to face. "There is fury in your words!" was all Desdemona could say the moment that she realized what she thought was the reason why Otello refused to reinstate Cassio to his post.
When Desdemona invoked heaven for her innocence by uttering "Heaven knows I am honest!", Otello answered "Hell knows you are not!" When Otello asked her "Are you not a whore?", Desdemona replied first with "I am a Christian!" and later with "I am not what that horrible word expresses!" Such memorable lines that revealed the characters' understanding with proof and the right to defend oneself – flawed but human enough to be understood.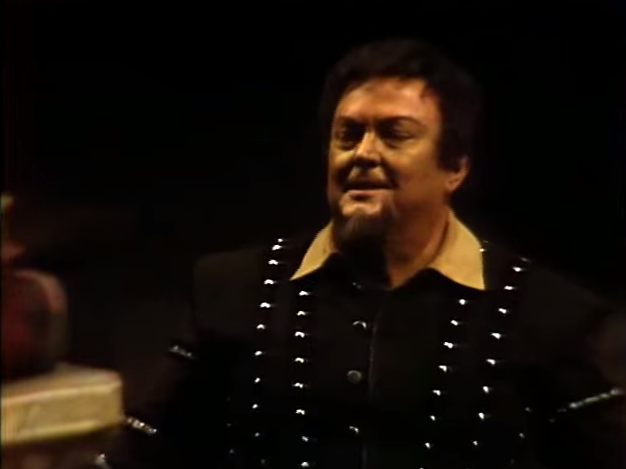 Characters That Get You Affected
Iago was not the self-righteous kind of villain. In fact, he acknowledged the level of evil his actions had gone upon saying "I am evil because I am human". If ever he can invoke God, he acknowledged it as "I believe in a cruel God who created me in his image". And he's never apologetic in the lying skills that he exhibited ("I believe an honest man is only a poor actor"). Knowing how evil men can manage to execute their plans without soiling their hands, it makes Otello a believable morality tale. Cornell MacNeil really brought out the unapologetically evil Iago in his performance.
Desdemona might be the purest character here in Otello. She told the truth when she said "My sin is love" because no matter how temperamental her husband had gotten, she chose to stay by his side. Renata Scotto was moving from her duet in Act 2 to the final act where she sand "The Willow Song". She was heart-breaking as she tried to bid farewell to her valet, Emilia. It reminded me of women who chose to stay within the marriage even if death is imminent in the hands of the spouse.
While much about Verdi's Otello is remembered because of the performances, Jon Vickers added a little touch to it by wearing an afro wig. It got me confused again regarding Otello's true race. Regardless of said confusion, the moment he entered the scene singing "Esultate!" he disappeared into his role as the Lion of Venice. The steely quality of his voice penetrates well beyond the orchestra. He turned out to be a lot better than I expected.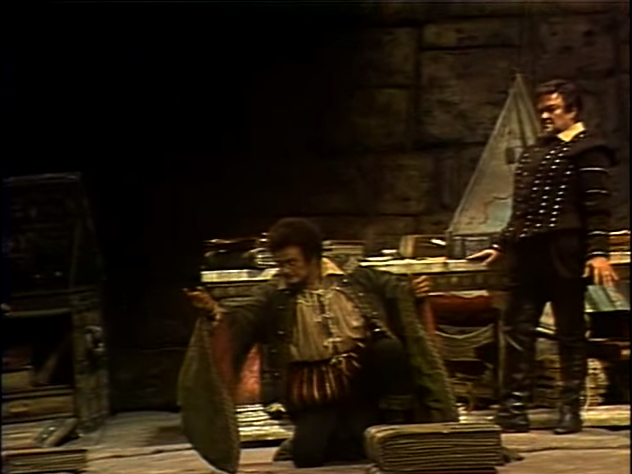 To get your own copy of the Metropolitan Opera's "Otello", just click here and relive the night when Jon Vickers disappeared into the role of one of Verdi's greatest tragic heroes. A real treat worth the nostalgia.