Spring Awakening in Broadway: Limited Engagement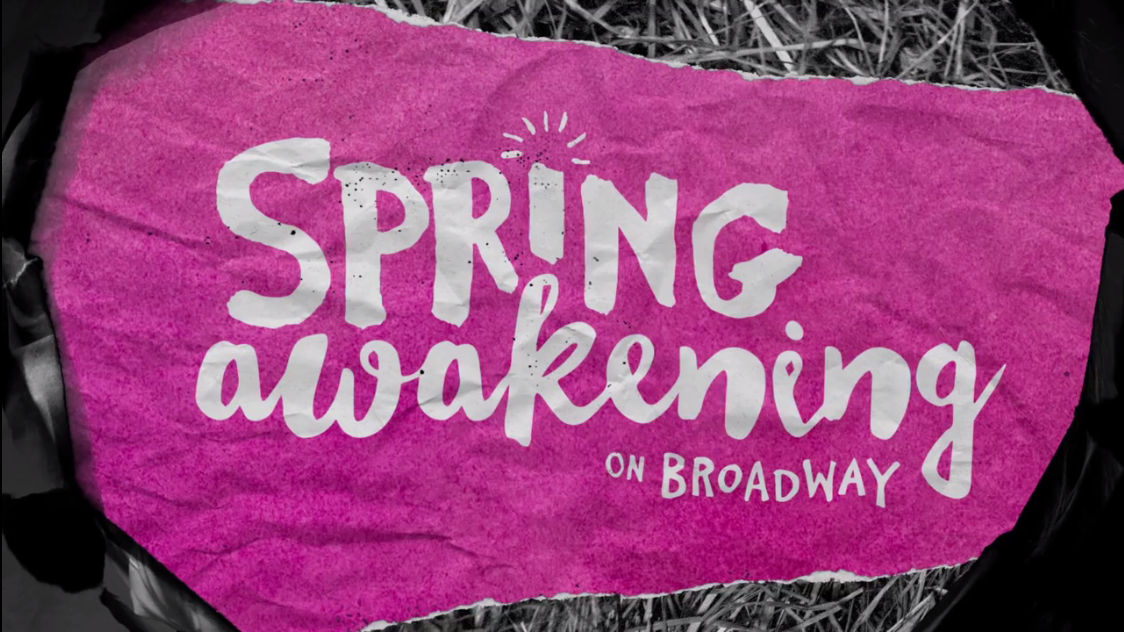 Spring Awakening in Broadway is coming by this autumn. The much anticipated return confirms the creativity involved in the use of sign language in musical theater. That was basically sparked the interest of musical theater fanatics the first time that it debuted on Broadway. It went forward to win several Tony Awards including Best Musical. To think that the deaf community has a large part in getting Spring Awakening in Broadway off the ground.
How can you involve people that can't hear anything in a musical? According to Daniel Durant in an interview with BuzzFeed, it involved a lot of cues. Durant is slated to play Moritz in Spring Awakening in Broadway. He will not sing any lines. That would be Alex Boniello's role. Boniello would give him a cue as simple as nodding his head to start signing. Boniello would then sing in sync with Durant's sign language. So in Spring Awakening in Broadway, Durant acts the parts on center stage. And Boniello is seen on the other side of the stage singing the lines.
Sign language incorporated in musical theater is basically what set Spring Awakening in Broadway apart from the rest. As much as half the cast consisted of deaf people. It does not make them any less interested in the music. But the idea of acting and dancing in musical theater thrills them. So one main advantage working for them was their heightened sense. Cues will not be so obvious on theater unless you have been observing enough.
Durant shared a more detailed manner how the cues work for him. In one scene, an ensemble member opening his hand is cue for him to crumple the letter. Another ensemble member standing up meant resuming the sign language interplay with the music. It was a scene where in the middle of the song, he reads a letter and crumples it. Deaf people like Durant confirms the theory that losing one of the basic senses meant sharpening the rest of the remaining senses. In Spring Awakening in Broadway, it meant seeing cues in a sea of song-and-dance numbers.
Spencer Liff, choreographer for Spring Awakening in Broadway, found this method very effective. The audience can enjoy the song-and-dance numbers. Some may notice the off-handed cues on second viewing. Others may finally get them on third viewing. Most managed to spot the cues because of the cues that Liff and Durant shared on BuzzFeed. And it doesn't diminish the beauty in execution. The deaf cast members have assimilated themselves easily through this method.
For a very physical musical, it reminds everyone what Spring Awakening in Broadway is all about. Rebellion through sexual awakening. Just when you thought kids today are wild, you see Spring Awakening. It was the same disclaimer that cast members like Lea Michele and Jonathan Groff mentioned on their Tony Awards performance for Spring Awakening. Then you get the gist why this musical is entitled Spring Awakening.
Spring Awakening in Broadway would be around for a limited engagement only. Previews start on September 8. To buy tickets, you may call 877-250-2929. Purchase the tickets in person by coming over to the Brooks Atkinson Theatre. It is located at 256 West Ave 47th Street, New York City, NY. Purchase the tickets online by clicking here. Special deals await group purchases.
Music is a universal language that even the deaf can get. Spring Awakening on Broadway serves as an touching way to let the deaf enjoy musical theater too. And there would be more interesting musicals to come your way. Just subscribe to our online newsletter in order not to be left behind with the latest articles. Follow us on social media too. Like our official Facebook page, Musicals Online. And follow us on Twitter @musicalsnews. Thanks for reading.