The Phantom of The Opera – Friday October 9th (Teaser) | The Shows Must Go On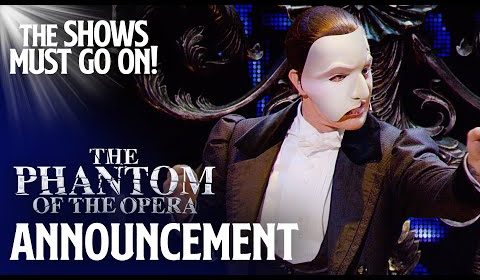 Join us on Friday October 9th at 2pm ET and 11am PT, as we mark the birthday of Andrew Lloyd Webber's masterpiece The Phantom of The Opera!
Available for 48 hours Only! Make sure you don't miss out!
Donate to these worthwhile arts causes:
UK: http://actingforothers.co.uk/
US: https://broadwaycares.org/
Australia: https://www.actorsbenevolentfund.org.au/
Donate to NHS Charities COVID19 Appeal:
http://uk.virginmoneygiving.com/fund/NHSCharitiesCOVID19
Welcome to The Shows Must Go On the channel bringing you showtunes, backstage access and full performances from some of the best loved musicals in history!
Featuring the best performances from musical theatre and beyond!
Subscribe for more here: http://tiny.cc/m08flz
#PhantomOfTheOpera #AndrewLloydWebber #MusicalTheatre #Musicals #RaminKarimloo #SierraBoggess #CameronMackintosh