Unpublished Tennessee Williams Suspense Story Sees the Light of Day and Nominees for the Critics Awards Announced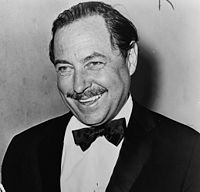 Detroit, Michigan (PRWEB) March 26, 2015
A never before released short story by Tennessee Williams, "The Eye that Saw Death," which was found at the Ransom Center in the University of Texas, will certainly be released in The Strand Magazine on March 28, 2015.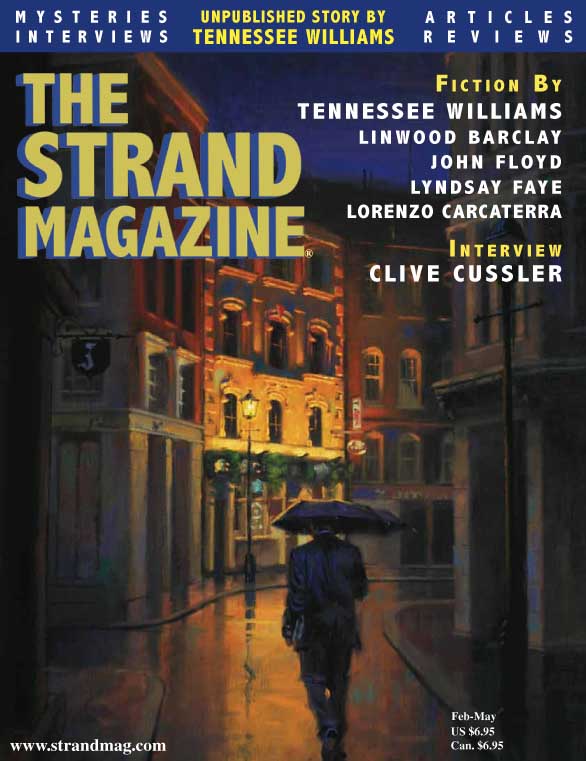 . The legendary playwright known for penning dark dramas such as A STREETCAR NAMED DESIRE and THE GLASS MENAGERIE, reveals a different side in this freshly found work. "This was the very first and the last time that Williams tried his hand at a horror story," states Andrew Gulli, the handling editor of the Hair Publication. "Exactly what I found most striking is that regardless of being an extremely early work, Williams had the ability to manage a cool little page-turning gem."
. The 4,800 word short story has an address of Enright Opportunity on the last page of the manuscript. Williams lived there from age 1926-1935, so he could have been anywhere from age 15-24 when he wrote the story.
."When I read the manuscript, I was pretty particular that Williams released this, there were no handwritten corrections and the manuscript was extremely clean," states Gulli "After digging into more archives of publications and manuscripts, it took me almost a year to confirm that the story was never ever released which was a genuinely wonderful moment."
. The Hair has revealed its candidates for the 2014 Hair Magazine Critics Awards. Recognizing quality in the field of mystery fiction, the Critics Awards were judged by a select group of book critics and journalists from news places such as LA Times, Chicago Tribune, Time, CNN and The Boston World.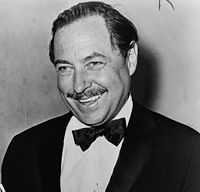 . Laura Lippman has actually received her 3rd critics award election and took home the prize in 2007 for WHAT THE DEAD KNOW. Other nominees include Tess Gerritsen, Tana French, and Lisa Gardner.
. Otto Penzler will receive The Strand's Lifetime Accomplishment award for his contribution to the crime category. For over four years Penzler stood as a giant in the crime publishing genre– he established Mysterious Press in 1975 and has actually released authors such as Nelson DeMille, Elmore Leonard, Patricia Highsmith, Eric Ambler, and scores of other bestselling authors. He's also edited dozens of secret themed anthologies which have actually consisted of original works by Michael Connelly, Jeffery Deaver, Ed McBain, and J.A. Jance. And last however not least, he's the owner of the legendary Mysterious Bookshop in New york city City. "I have been at every award ceremony since THE STRAND PUBLICATION began to honor the stars of the secret world and have commemorated with those who received these prominent prizes," says Penzler. "In all humbleness, I was shocked to join their ranks and my heart swells with delight and pride.
. Finest Novel: . 1. The Fever by Megan Abbott (Little, Brown and Business) . 2. Jack of Spies by David Downing (SOHO) . 3. The Secret Place by Tana French (Viking) . 4. Worry Nothing by Lisa Gardner (Dutton) . 5. Die Once again by Tess Gerritsen (Ballantine) . 6. After I'm Gone by Laura Lippman (William Morrow)
. Best Very first Novel Nominees: . 1. Dry Bones in the Valley by Tom Bouman (W.W. Norton) . 2. Dear Little girl by Elizabeth Little (Viking) . 3. The Home Location by Carrie La Seur (William Morrow) . 4. Ice Shear by M.P. Cooley (William Morrow) . 5. Confessions by Kanae Minato and translated by Stephen Snyder (Mulholland Books) . 6. The Excellent Lady by Mary Kubica (Mira)
. The Awards will certainly exist at a cocktail celebration in New York City on July 8, 2015.
. About the Strand: The Strand Magazine was introduced in 1999 and has published fiction by award wining authors such as Michael Connelly, Jeffery Deaver, R.L. Stine, Ray Bradbury and Alexander McCall Smith. The Strand likewise publishes short articles, interviews, and book testimonials and is offered worldwide.
.
.
.


. .