Welcome to our House on Maple Avenue Lyrics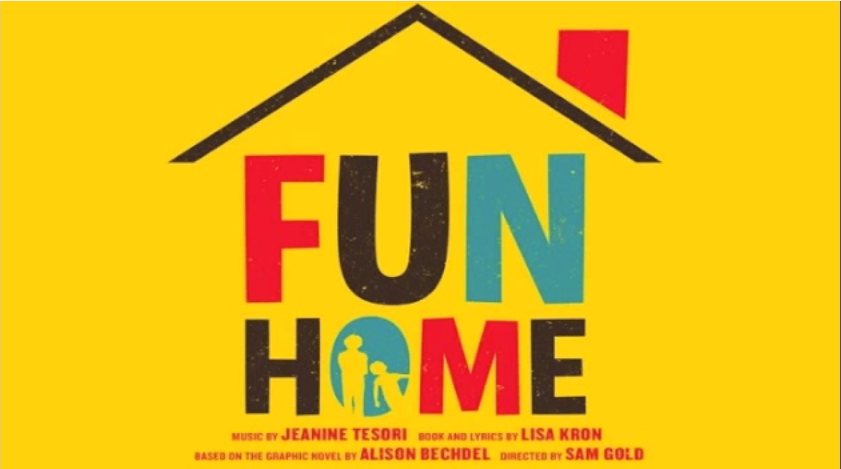 Maybe you are bracing for next year's Tony Awards with Welcome to our House on Maple Avenue as opening number. In case you haven't watched or read, Fun Home The Musical won at the 2015 Tony Awards for Best Musical. Apart from a meaty storyline, it boasts of a playlist reminiscent of Motown hits.
Welcome to our House on Maple Avenue is not of the Motown variety though. But it is just as catchy as the other songs previously mentioned here. The songs Changing My Major and Ring of Keys were already written about here, links provided. And so we get to discuss this time around the song that carried a major spoiler in the story. Then again if you already read the graphic novel, Fun Home by Alison Bechdel, you already knew what this musical is about.
The story's main narrator is the fictional version of Alison Bechdel. She is portrayed in this musical as a kid, a college student and her middle-aged self. Welcome to our House on Maple Avenue wasted no time in presenting how much of a micromanager Alison's dad, Bruce, could get. The cleaning part may have been understandable. Apparently even the direction where the items should be facing is included in the instructions. The line "He wants, he wants, he wants!" emphasized how every detail is his decision.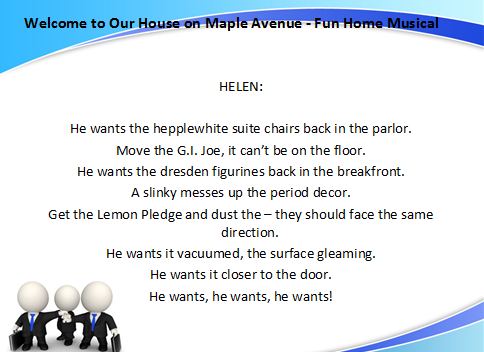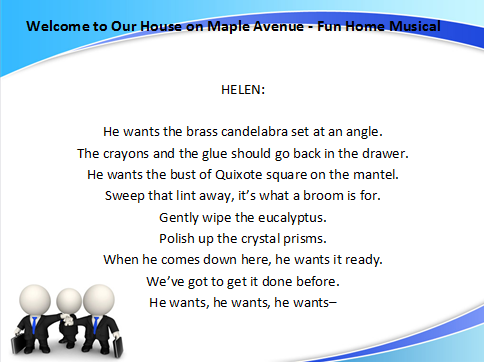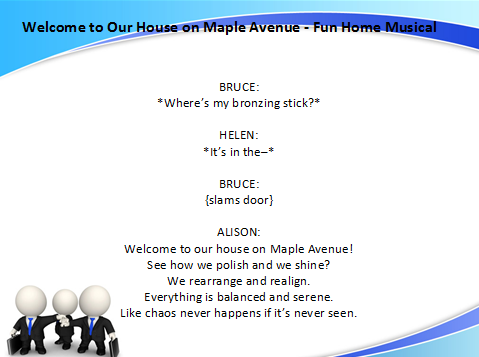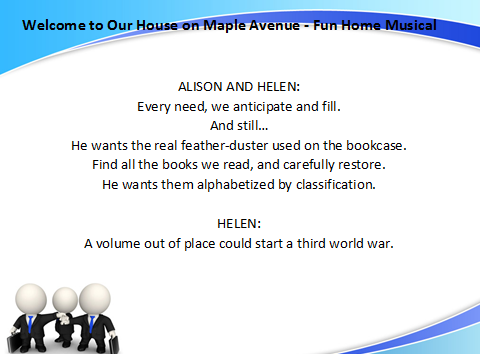 Yes, the bookshelves are mentioned as well in Welcome to our House on Maple Avenue. And Bruce butts in by "Everything is balanced and serene". The chorus seemed like a series of reminders that each family member had to tell himself or herself.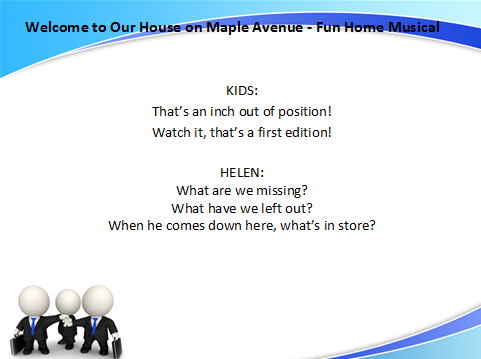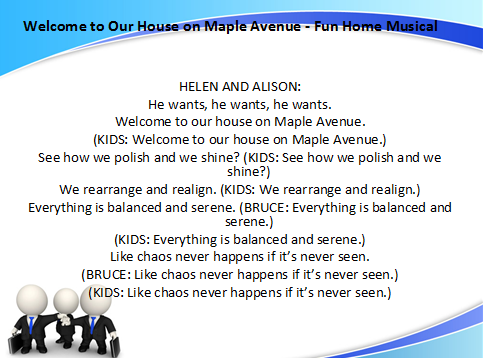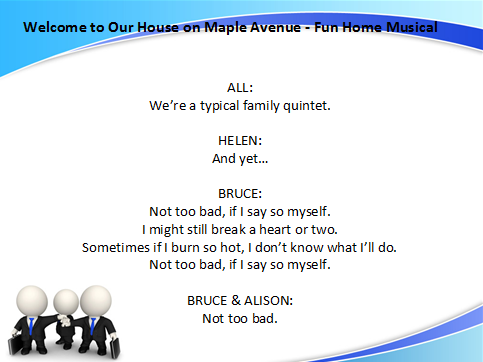 The line "I did all the work myself" will understandably ruffle a lot of feathers. Here is Bruce, the father of the house, claiming credit for the "balanced and serene" household. You have the entire family in Welcome to our House at Maple Avenue narrating how they kept the household clean to avoid "a third world war". And here you have Bruce. Talking about himself, his profession and his family business. The entire introduction revolved around himself. There is a level of narcissism brewing in the way he talked about himself.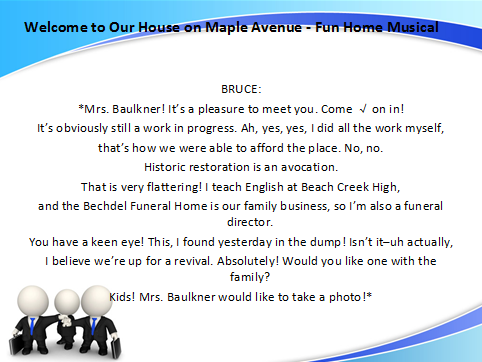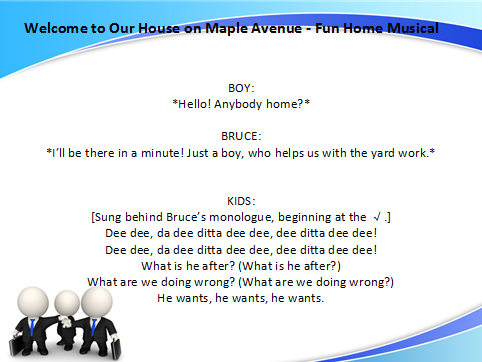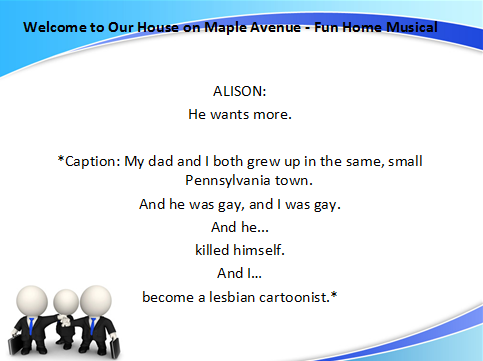 But, as Alison herself said it "He wants more". Dropping the bomb before ending the song. Welcome to our House at Maple Avenue became an effective promotional song to use. It aroused the public's curiosity about Fun Home The Musical. Enough to see themselves flocking to the Great White Way.
What the fuss is all about anyway? You'll never know until you get to see for yourself. Tickets for Fun Home The Musical are still up for grabs. Click here to buy tickets while supplies last. Grab the opportunity to view the whole story as teased in Welcome to our House at Maple Avenue.
For more updates about the latest musicals and how to purchase tickets, subscribe to our online newsletter. Get the latest deals for tickets alongside updates straight to your email. For real-time updates, follow us on our social media accounts like Facebook and Twitter. We'd be expecting you. Thanks for reading.