Beautiful The Carole King Musical on Broadway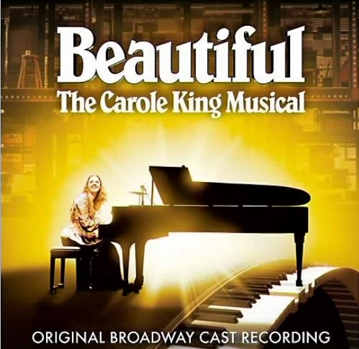 Is this a lasting treasure on musical theater greatness on Broadway? Beautiful The Carole King Musical on Broadway serves to be more of a moment's pleasure. Feel the earth move under your feet. Because the best way to present the life of music legend Carole King is through her music.
Beautiful The Carole King Musical on Broadway goes back to King's early years as an aspiring composer. Wide-eyed and innocent in the workings within the music industry. She serves as the pen behind classic hits. You may have even grown up listening to them. And these tracks would serve as the meat of the story. How can King express herself but through her music?
For the sake of King's new generation of fans unaware of her earliest days. She saw herself as a composer, not a singer. She even pushed through for this career path against her mother's wishes. This is why some of her biggest hits were sung by other performers. Her colleagues though saw the potential in her to be the hitmaker performing her own songs. And it took a major heartbreak to reconsider such a career path. For the sake of having an outlet of all that pain. This served as the source of inner confict for King in Beautiful The Carole King Musical on Broadway.
Jukebox musicals may have been the trend. Then again you realize why songwriters like King are authentic hitmakers. They know how to tap into that chest of emotional turmoil. They convert that pain for the sake of creativity because it comes out naturally. At first it may seem like a need to unload all that pain into their art. But pain has proven time and again to be the main motivator behind the best love songs ever written. Stories behind the hits make an engaging storyline here in Beautiful The Carole King Musical.
"Some Kind of Wonderful" served as the musical love child between King and Gerry Goffin. He is a fellow songwriter with whom she found great inspiration from. Here in Beautiful The Carole King Musical. They were each other's sources of inspiration behind the hits. Soulful group The Drifters served as the lucky interpreter of this happy love song.
And since King really saw herself more as a composer. When she wrote "You've Lost That Lovin' Feeling" with Goffin. The artist she had in mind were The Righteous Brothers. It proved to be a stroke of genius here as presented in Beautiful The Carole King Musical on Broadway. The song was rearranged to fit a bass-like voice that The Righteous Brothers eventually became known for.
Learning of the story behind the song "It's Too Late" sparked up the interest here in Beautiful The Carole King Musical on Broadway. It was one of the first songs that King sung live. It also served as her start into writing songs on her own. It was at this point that she found the strength to write songs on her own. All that pain needs to come out. Of course, songwriting turned out to be a helpful way of coping with the pain. King can express herself best by penning the hits she had always been known for. Except that this time, she's writing the songs for herself.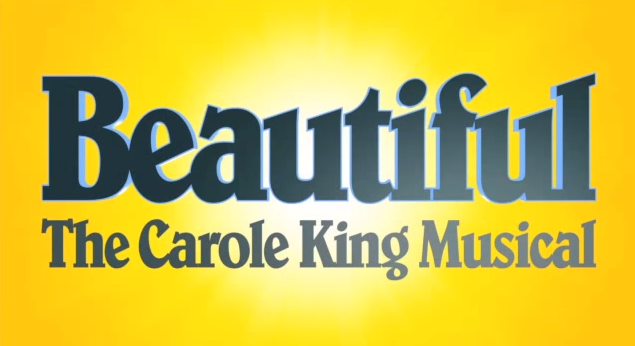 Do songwriters really have to go through all that heartbreak just to write the major hits? No. For King, friendship also served as an ideal source of inspiration for writing songs. Included among the songs performed is "You've Got A Friend". It was her parting gift for her friends, producer Donnie Kirshner and fellow composers Barry Mann and Cynthia Weil. Songs by Mann and Weil are also included among the songs performed in Beautiful The Carole King Musical on Broadway. A testament to the kind of friendships King has forged in the industry.
Beautiful The Carole King Musical on Broadway is still going strong. Relive the hits that you cried along with alongside tunes that you danced to. King herself loved it when she saw this musical for herself. Surely, you would have a blast as well. Click here to buy tickets and snag special deals for group purchases.
Still more to come in terms of the latest and highly anticipated musicals. But you can never tell when is the next article. That is until you subscribe to our online newsletter. Get real-time updates by following our social media accounts as well. Like us on our official Facebook page, Musicals Online. And follow us on Twitter @musicalsnews. Thanks for reading.