Musical Theater Village: Previous Productions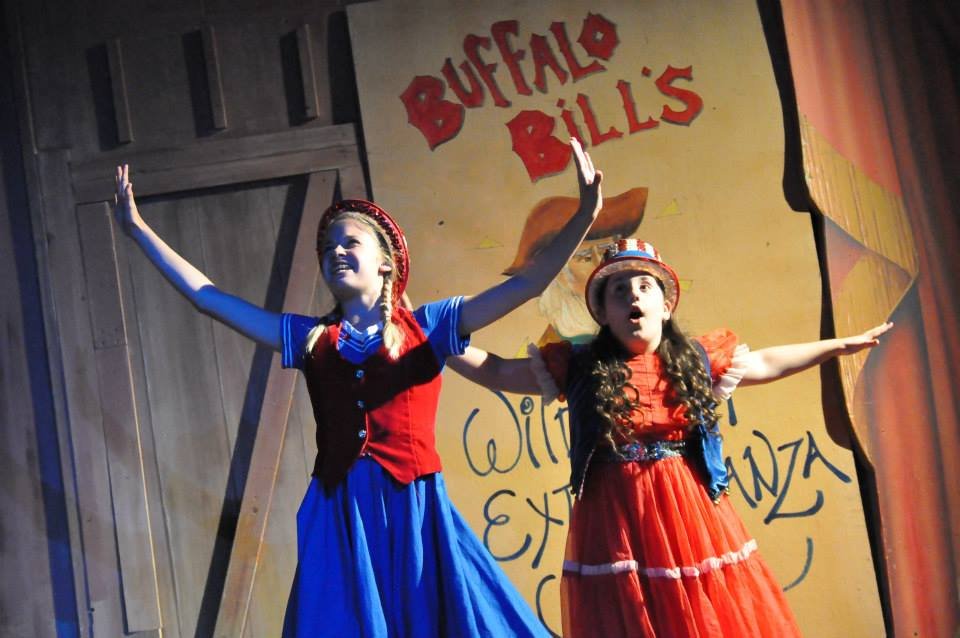 [Musical Theater Village's Featured Image from Yelp.] Musical Theater Village prides itself in being a Christian community theater based in Irvine, California. It is a local theater known for staging kid-friendly productions. Once in a while they would have some productions catering to the general patronage audience. But for the most part, it's about the Christian thrust. Using musical theater to preach is an approach that may not be new. But it still works. It reminds you of the mixed feedback about Amazing Grace on the Great White Way.
The Southern Orange County may not be the first counties to come to mind when it comes to musical theater productions. But it definitely earned some reputation through Musical Theatre Village. Productions here are centered on kids. Knowing how some literary classics have transcended over to theater. It served another sensible purpose. To reintroduce literature theatrically. It can be a challenge. But Musical Theatre Village managed to pull through.
For a community theater that catered to kids. Musical Theater Village has actors with ages ranging from 5 to 80. Octogenarians onstage singing and acting with the little tykes. Some of the productions they have presented so far are the following.
Oliver
The musical adaptation of one of Charles Dickens' classic novel was often seen as a toned down version. The bottom line is making it GP-friendly. It fitted the goal of Musical Theater Village in pitching musical theater as an educational tool. If ever there is one medium that made most literary classics alive, it is theater. Add in the song-and-dance numbers and you have a show that kids would enjoy.
Annie Get Your Gun
Annie Get Your Gun may be a fictionalized version of the life of Annie Oakley. But having shows like these in Musical Theater Village hit 2 birds with one stone. Kids become aware of history. And they discover musical classics by revered legends like Irving Berlin. Finally. Kids get to learn where did that track "There's No Business Like Show Business" come from. They might have heard their folks humming along to that tune once in a while. Of course, the kid-friendly version is presented at Musical Theatre Village for everyone's enjoyment.
Oklahoma!
And speaking of revered legends, might as well treat the kids to one of the earliest works in musical theater. Oklahoma (with an exclamation point) is the first collaboration between Oscar Hammerstein II and Richard Rodgers. Decades after it debuted on Broadway last 1943, it still gets revived in several productions like here at Musical Theater Village. While some kids may have seen the Hollywood adaptation. It still pays to see the live musical theater version.
The Sound of Music
Perhaps the ultimate kid-friendly musical theater production. How can you ever go wrong with The Sound of Music? It really helped that much of the music is infused into the storyline. When you have an upbeat and optimistic music teacher in Maria to hang around with the kids, even the audience learns the basics as early as "Do Re Mi".
Checking the Facebook page of Musical Theater Village got some fans sad though. Their status as of this writing is "May Be Permanently Closed". Aww. What would this mean for the musical theater fan base in Southern Orange County then? Other venues that offer similar entertainment options would be explored. And then some. As long as you are subscribed to our online newsletter, then you're good.
In case you haven't subscribed to our online newsletter yet, please do so. Just refresh this page to see the pop-up box again. And enter your email address. Real-time updates are posted on our social media accounts. So like our official Facebook page, Musicals Online. And follow us on Twitter @musicalsnews. Thanks for reading