Newsies Coming to Boston Opera: Social Justice Set to Music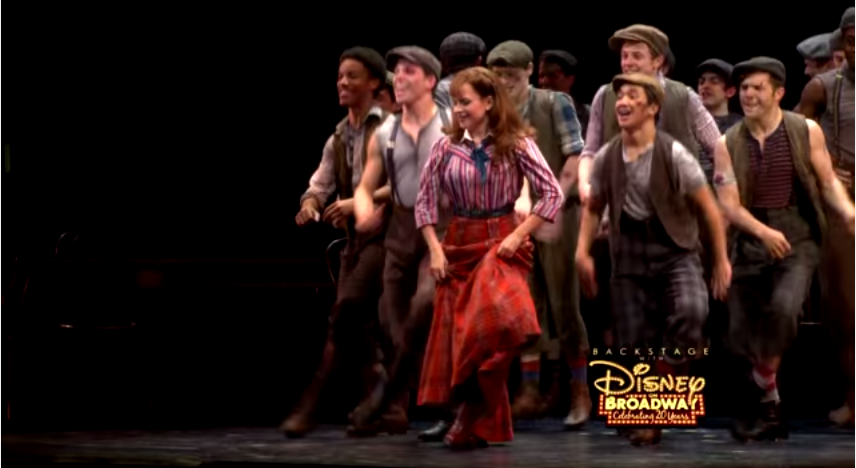 "Newsies" served proof that given amazing music and moving lyrics, themes involving the fight for fair wages becomes a Broadway hit and it's coming to Boston Opera. And all along you thought fantasy elements are needed to make a memorable kid-friendly musical for everyone to enjoy.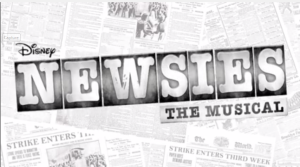 Inspired by the Newsboy Strike of 1899, Walt Disney Pictures decided to turn this story of how the newsboys themselves took the headlines as a musical drama film with Christian Bale playing the role of teenage newsboy Jack Kelly. Kelly realized that a better life for them newsies can only be possible if they dare demand for what they think is right for them.
The strike-related work stoppage lasted 2 weeks, enough to paralyze distribution and get the public's awareness of the newsboys' plight themselves. Eventually, the newsboys themselves making it to the headlines doesn't seem so ironic after all. With "Newsies" coming to Boston Opera, fans would be expecting not just fun and romp but social justice because "There'll be hell to pay".
The interesting thing about this musical is while the film version and the live musical theater version featured the same songs like "Santa Fe", "Seize the Day" and "King of New York", the film was a flop. That's when you realize the marketing genius in the Disney machinery by turning a flop into a Broadway hit. Adding some songs to fit the musical theater bill, it got first staged on March 29, 2012 with an original run intended for 101 performances. But since the film version has established a cult following on home video, the run went as far as 1005 performances and counting.
Cast
– Dan DeLuca (Jack Kelly)
With previous productions under his name like "Next to Normal", "Addams Family" and "Stephen Schwartz's Snapshots", a solid foundation is in place for DeLuca now that the iconic role of Jack Kelly is in his turf. Kelly's character is based on Kid Blink, the newsboy that led the strike against the powerful newspaper publishers led by Joseph Pulitzer and William Randolph Hearst. You can follow him on Twitter @DDeLuca15 and on Instagram @deluca15 since tweets about "Newsies" too.
– Steve Blanchard (Joseph Pulitzer)
Whether on Broadway itself or on the National Tour of the production he's currently booked for, there's no denying how Blanchard's resume of previous acting stints can fill a paragraph. From playing Beast in "Beauty and the Beast" to the creature in "Frankenstein" plus a filmography that includes "Dark Vengeance", "When The Moon Was Twice as Big", "By The Dashboard Light" and "Those Who Wander", getting into the role of Joseph Pulitzer would merit more than a prize.
– Stephanie Styles (Katherine Plumber)
Based on her work history, Styles is more of a roadie than Broadway regular which says a lot about her stamina as a performer. Getting included into the tours of "Urinetown", "Sweeney Todd", and "The Sound of Music", to name some, she joins another national tour which is the "Newsies" tour. Some of the additional songs mentioned ended up with the new character, news writer Katherine Plumber. She was not in the movie version but served 2 purposes in the theater version. One, to serve as romantic interest for Kelly. And two, to put a face on the first person to write about the plight of the newsies on the newspaper where she worked for. It's something to look forward with "Newsies" coming to Boston Opera.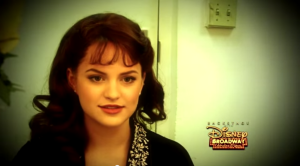 – Angela Grovey (Medda Larkin)
Larkin, another notable performer with Broadway work history on her side, adds another feather on her cap as she joins the cast of "Newsies" as Medda Larkin. She was previously seen on Broadway at "Leap of Faith" and "Radio City Christmas Spectacular". The rest of her resume points her theater repertoire by mentioning her in the casts of "Drury Lane Oakbrook", "Appletree", "Goodspeed" and "Papermill". She also acknoledges herself as a member of the Actors Theater of Louisville. With the national touring cast of "Newsies" coming to Boston Opera, you're bound to see more of her and it will be very exciting.
– Jacob Kemp (Davey)
Kemp has one TV series under his belt, ABC's "Black-ish", because much of his performing arts history leans towards theater hence his inclusion into "Newsies". He was previously seen performing at the Wallis Annenberg Center for "Parfumerie", at the Boston Theatre Works for "Kimberly Akimbo", at the IRT/Pioneer for "The Diary of Anne Frank" and at the Wheelock Family Theater for "Lord of the Flies". You can get in touch with him for further details like info related to "Newsies" coming to Boston Opera and then some by following him on Twitter @mrjacobkemp.
– Zachary Sayle (Crutchie)
Sayle is proud to carry the banner as well for "Newsies" now that he bagged the role for one of the token characters in this hit musical, the heart-warming Crutchie. Musical credentials can stand on their own though as it proved the kind of mettle that Sayle can deliver. Previous stints include "Life on the Mississippi", "Dani Girl", "The Sound of Music", "Chitty Chitty Bang Bang" and the musical version of "A Christmas Story". And he's on Twitter for you to follow around @ZSayle. "Newsies" coming to Boston Opera would be worth a good discussion starter.
– Vincent Crocilla (Les)
The youngest member of the cast, Crocilla plays the youngest among the "Newsies" – Les. A native of New Jersey, he got included in the national touring cast of "Newsies" so chances are you'd be seeing him as "Newsies" comes to Boston Opera as well. For such a young age, he's seen action in musicals like playing Winthrop in "The Music Man", Timmy in "Inherit The Wind", Jerome in "South Pacific" and the street urchin Gavroche in "Les Miserables". And he's part of the touring cast that will see action in "Newsies", coming to Boston Opera.
– Anthony Rosenthal (Les)
Achieving this dream of becoming one of the newsboys to proudly carry the banner, he eventually bagged the alternate role of Les in the upcoming "Newsies". He was previously seen on 5th Avenue Theatre's production of "Oliver!" and in the Seattle leg of "Swan Lake".
Ensemble for "Newsies" coming to Boston Opera:
– Mark Aldrich (Seitz)
– Evan Autio (Scab)
– Bill Bateman (Bunsen, stage manager)
– Josh Burrage (Darcy)
– Kevin Carolan (Roosevelt)
– Ben Cook (Race)
– DeMarius Copes (Henry)
– Julian DeGuzman (Finch)
– Nico DeJesus (Romeo)
– Sky Flaherty (Albert, Scab)
– Michael Gorman (Wiesel, stage manager, Mr. Jacobi, mayor)
– Jon Hacker (Oscar Delancey)
– Jeff Heimblock (Elmer, spot conlon)
– Meredith Inglesby (Hannah)
– Molly Jobe
– James Judy (Snyder)
– Michael Ryan (Morris Delancey)
– Jordan Samuels (Specs)
– Jack Sippel (Mush)
– Chaz Wolcott (Scab)
Swing for "Newsies" coming to Boston Opera
– Josh Assor
– Melissa Steadan Hart
– Stephen Hernandez
– Eric Jon Mahlum
– Andrew Wilson
The tickets for the Boston Opera staging of this hit musical will be released on March 8, 2015 with the playdates slated from June 23, 2015 to July 5, 2015. Alerts for the ticket release can be requested by clicking here. For groups of 15 or more, please call 617-482-8616. Other related alerts come handy with the help of their social media accounts that you can follow on Facebook, Twitter, Instagram, YouTube, Spotify and Tumblr. Look! There's even a "Seize The Day Dance Tutorial" that you can learn from in case you want to learn the dance moves yourself.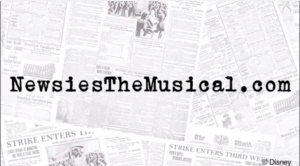 Knowing that there would be so much to talk about regarding musicals and anything related to theater, it would be highly recommended that you follow us on our social media account as well. Click on our Facebook and Twitter accounts to keep yourself updated with the latest topics. We'd be expecting you. Thanks for reading.