Sweeney Todd in San Francisco Opera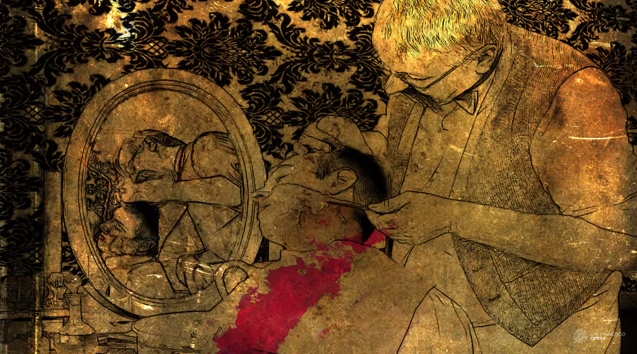 Sweeney Todd in San Francisco Opera begins this fall of 2015. The thrilling tale of the vengeful barber comes to life once more. Years after the Hollywood version directed by Tim Burton featuring Johnny Depp and Helena Bonham Carter. The challenge of reliving the bloody tale of the demon barber of Fleet Street now rests on Lee Blakeley. He is joined by Patrick Summers as musical director.
Sweeney Todd's name in the story is actually Benjamin Barker. The powerful Judge Turpin saw his wife and was immediately smitten. But he cannot get her so easily with Barker in the way. So he had Barker exiled on fabricated charges. Decades after the exile, Barker returns as Sweeney Todd to plot his vengeance. The buildup towards the emotionally-charged climax is bloody. A reputation consistent with expectations for Sweeney Todd in San Francisco Opera.
The term "tools of the trade" earn a new meaning here at Sweeney Todd in San Francisco Opera. While barbers are often known for their scissors. Razors are also part of the package. Returning to his old home rediscovers the set of razors that made him fall for his profession. The same tools of the trade end up becoming effective tools for his revenge plans. Snippets of the revenge plot are revealed in the aria "My Friends".
If not for Mrs. Lovett, Sweeney Todd's plans may have not escalated to vengeance. Mrs. Lovett was the pie maker that now lived in the former Barker residence. She managed to share what actually happened to Barker's wife and daughter after the exile. The audience gets to know through the aria "Poor Thing". In Sweeney Todd in San Francisco Opera. Mrs. Lovett ends up becoming the barber's unlikely ally in his plan.
There will be blood. The bloodiest musical ever staged is attributed to the genius of Stephen Sondheim. It was originally staged on Broadway under the direction of legendary Broadway producer Harold Prince. Now Sweeney Todd in San Francisco Opera will be seen in action under the direction of Lee Blakeley. The titular character will be portrayed by American baritone Brian Mulligan. His partner-in-crime Mrs. Lovett will be portrayed by American mezzo-soprano and Richard Tucker Awardee Stephanie Blythe. Judge Turpin will be portrayed by American bass baritone Wayne Tigges.
Sweeney Todd in San Francisco Opera begins in 12 September 2015 at 7:30pm. Arriving an hour early would treat audiences to a pre-opera talk at the orchestra section. Viewers are advised of strong language and mature themes. Viewers discretion is advised. English surtitles will be available too. Click here to buy tickets and view special deals.
Rediscover Sweeney Todd in San Francisco Opera. You realize that there are several ways to reignite your love for one of the bloodiest productions. In this manner, subscribing to our online newsletter would be a viable suggestion. This will send the freshest article links straight to your inbox. Real-time updates are available on our social media accounts as well. Like our official Facebook page, Musicals Online. And follow us on Twitter @musicalsnews. Thanks for reading.