Broadway Profiles with Tamsen Fadal: May 29, 2021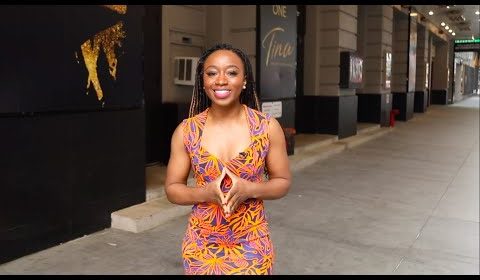 Before it airs nationwide, we're offering a look at the newest episode of Broadway Profiles. Hosted by Emmy-winning anchor Tamsen Fadal and powered by Broadway.com, this installment will air in New York City on May 30 at 6:30PM ET on WPIX. Be on the lookout for Broadway Profiles with Tamsen Fadal, the only nationally syndicated weekly theater news program, on your local TV station.
Featured this week:
– Broadway.com Editor-in-Chief Paul Wontorek chats with four-time Tony Award nominee Raúl Esparza about creating the Drama League Award-winning TAKE ME TO THE WORLD: A SONDHEIM 90TH BIRTHDAY CELEBRATION, returning to LAW & ORDER: SVU and more.
– Take a look at the compelling trailer for the DEAR EVAN HANSEN film, starring Ben Platt, Amy Adams and more, ahead of its release on September 24.
– A SOLDIER'S PLAY Tony nominee David Alan Grier chats with host Tamsen Fadal about what he loved about being on Broadway and his new Netflix show DAD STOP EMBARASSING ME.
– Stage and screen star Jeremy Jordan talks with Fadal about his career and starring in Hallmark's MIX UP IN THE MEDITERANNEAN.
– Broadway.com correspondent Charlie Cooper dives into the latest Broadway reopening news.
– THE PHANTOM OF THE OPERA's Carly Blake Sebouhian talks about getting her start in theater.
To find out where Broadway Profiles with Tamsen Fadal airs nationally, head here: https://www.broadwayprofiles.com/