Chicago The Musical Brandy Norwood as the New Roxie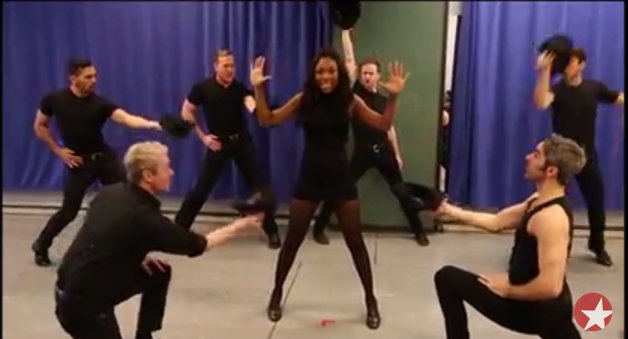 Grammy Award-winner Brandy Norwood struts into the role of Chicago The Musical's Roxie Hart. The limited engagement begins on April 28. Brandy, as she is mostly known in mainstream music earlier in her career, shares her thoughts in an interview she granted to Broadway.com.
I feel awesome! It just feels like all of you were rooting for me and you really want me to duel. And you feel that kind of energy. You just … I can give more. I made a few mistakes and y'all didn't even know.
Any inspiration that she looked up to in terms of playing the role? Several high profile celebrities have gotten into the role of Chicago The Musical's Roxie Hart like sex symbol Brooke Shields, pop star Ashlee Simpson, Grammy Award-winning country artist Jennifer Nettles and fellow R&B songstress Michelle Williams. But Brandy's source of inspiration turned out to be a pleasant surprise.
Well I love Chicago. I saw it when Usher played Billy Flynn. I just love the show. I just think it's just a great story. And it's fun. And when they asked me to be Roxie, I was like "Hell yeah! Yes!"
Brandy has a fan base solid enough to support her. Producer Barry Weissler saw this as an opportunity to cast Brandy on the next run of Chicago The Musical. He also granted Broadway.com an interview explaining his reasons behind the casting choice.
Brandy? Her time has come. She's got the appeal, the sexuality, the humor. She sings and dances up a storm. That charisma! That's what we look for in our show. Talent, yes. But charisma and personality is a must.
While the casting of Roxie Hart in Chicago The Musical as of late has featured actresses of different caliber and talent, theater veteran Amra-Faye Wright is starting to become a semi-regular in the role of Velma Kelly. Having worked with different Roxies, having Brandy in rehearsals had been very refreshing for her.
She's so fun. She's loving every minute of it. And you know, she's infecting us with that joy that she had. So we're having a great time. I think she's gonna be such fun.

It comes with a different point of view from way of seeing how things are and we respond to that. Even if the show is on our 19th year now, we're still finding new things whenever somebody new comes into our show. And that's very special for us.
Brandy herself was so giddy during the interview after the preview for Chicago The Musical. It supports the infectious level of energy that her cast members claim. She then shares the most fun parts of the rehearsals.
What's fun about it is that I have never done it. So everything is new [Chicago The Musical Brandy Norwood]. Everyday is a new thing that I'm doing. A new step. A new way of doing a line. A new, you know, mark on the stage. New something to learn. And I just love that because I'm adventurous. And you know, life is boring when you do the same stuff all the time. So this is new. Everyday is new and it's fresh.

I just hope that they [fans] really love the show and I hope that they believe in me more and more and support me because I know that I'm gonna love theater. I know that I'm gonna love theater and I'm gonna wanna do more and more plays. And I just hope that they're supportive of that.
Enthusiasm is high. Expectations are great and, based on online feedback, the energy that Brandy brought to Chicago The Musical generates a lot of positive vibes for the run. Would the limited run be extended? Everyone is on wait-and-see mode about it. The schedule is just below and tickets are now up for grabs. Click the image to get them while supplies still last.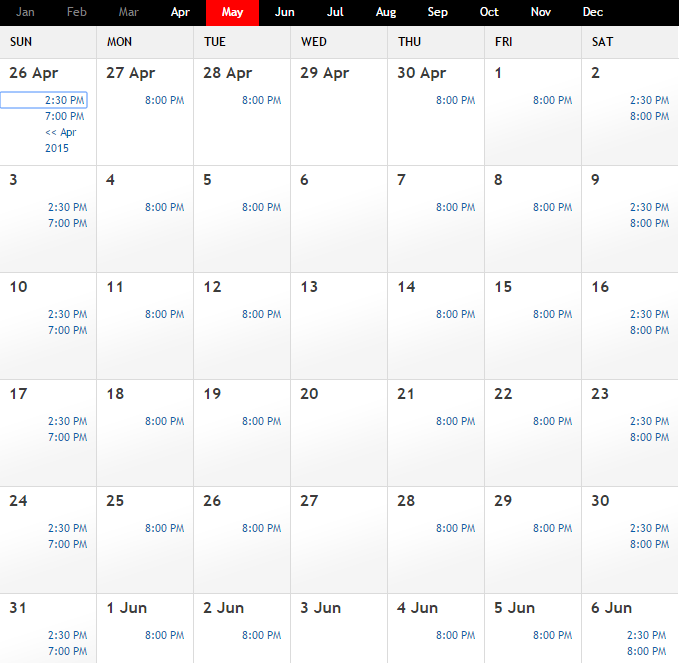 Surely, there would be more to come for Brandy now that she has officially assumed the role of Roxie Hart here in Chicago The Musical. To ensure that you get the updates first, subscribe to our email newsletter and get the latest verified updates straight to your inbox. We would litter your social media timeline as well with exciting updates and interesting insights the moment you click "Like" on our official Facebook page, MusicalsOnline.com. Follow us on Twitter @musicalsnews. Thanks for reading.