Thank You! ft. Some Very Special Guests! | Birthday Weekend | The Shows Must Go On!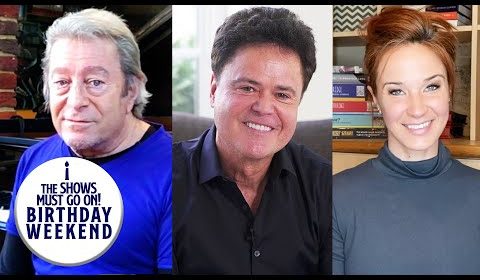 This Easter weekend, The Shows Must Go On! celebrates its first birthday! Here are some special messages from some very special guests who've all featured as part of our lineup over the past year!
Thank you all for your endless support and charitable contributions over the past 12 months. We can't wait for theatres to open once again! The Shows WILL Go On!
Please donate to these worthwhile arts causes:
UK: http://actingforothers.co.uk/
US: https://broadwaycares.org/
Australia: https://www.actorsbenevolentfund.org.au/
Donate to NHS Charities COVID19 Appeal:
http://uk.virginmoneygiving.com/fund/NHSCharitiesCOVID19
Welcome to The Shows Must Go On the channel bringing you showtunes, backstage access and full performances from some of the best loved musicals in history!
Featuring the best performances from musical theatre and beyond!
Subscribe for more here: http://tiny.cc/m08flz
#TheShowsMustGoOn #Donny Osmond #SierraBoggess #JeffWayne #MusicalTheatre #Theatre #Easter #Birthday