Waitress The Musical by Sara Bareilles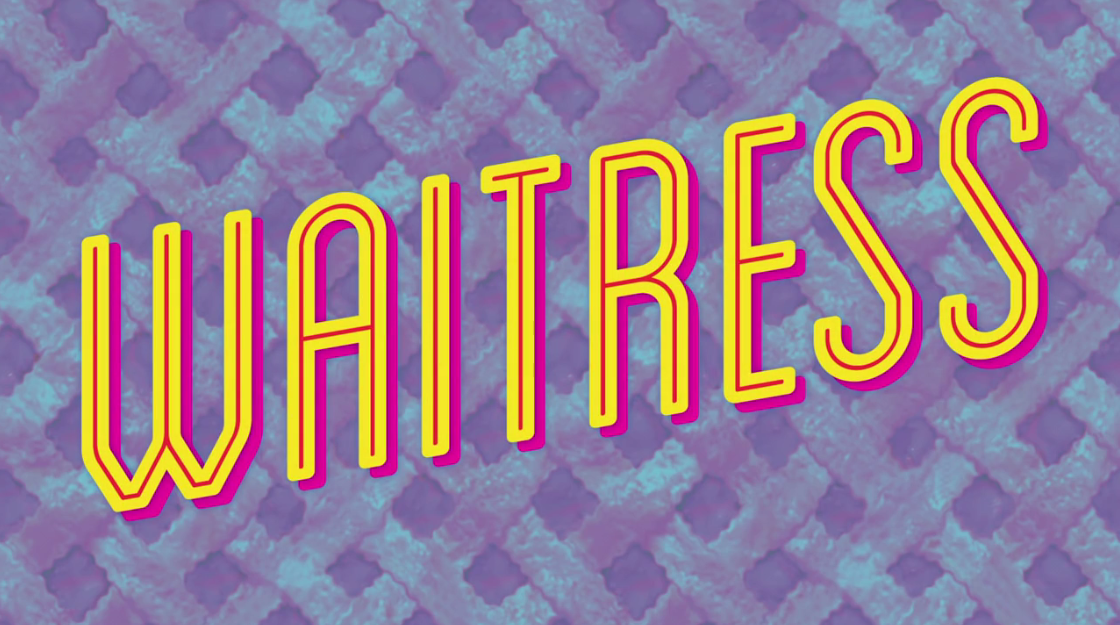 Hollywood is becoming a rich source of new musicals. And Waitress The Musical by Sara Bareilles is one of the newest musicals off-Broadway to premiere this month. Now while not everyone is aware of the Hollywood film from which this musical is based. Sara Bareilles is a recording artist some fans are familiar with.
Sara Bareilles is one of the Top 100 Greatest Women in Music according to VH1. To think that she's only 35 years old. She was previously seen on NBC's The Sing-Off as one of the judges. Years later she was tapped to compose the music and write the lyrics for the musical adaptation of the Hollywood film Waitress. Waitress The Musical by Sara Bareilles is said to be her first foray into musicals. She's only too happy to grab that opportunity.
Waitress The Musical by Sara Bareilles is a story about Jenna. The titular waitress. In this story, she is the best pie maker in town. In the local cafe, she gets to serve the pies herself being a waitress. The sweetness of her products served as a stark contrast to the life that she lived. She found herself in a loveless marriage. And, as cliche as it may sound, she longed for a better life.
She found an opportunity. There was a pie-making contest held in a nearby town. It can be the ultimate ticket out of poverty. A convenient excuse to escape an inconvenient marriage. And perhaps the burnout that is consuming her. She feels stuck in a rut. She knew that much of what she had to do relied on herself. Does it mean she would not consult friends and family anymore? Of course not.
Jenna is our titular waitress in Waitress The Musical by Sara Bareilles. But as a fictional character, Bareilles managed to turn her into a character that everyone can relate. In some of Bareilles' concerts, she would sing the anthem of Waitress The Musical. It is entitled "She Used to be Mine".
"She Used to be Mine" was Jenna's song that summed up everything she felt in her life. The disappointing husband. The exhausting cafe job. The timidity that almost turned her into some pushover. The sad realization that she lost a major part of her bubbly personality to the stressful life she let herself into. It was like reexamining her life and not liking what she sees. It made "She Used to be Mine" a painfully poignant song here at Waitress The Musical by Sara Bareilles.
The excitement for Waitress The Musical by Sara Bareilles was fueled further by announcing who bagged the titular role. It was Tony-Award winner Jessie Mueller. She won the Tony for portraying legendary composer Carole King in "Beautiful The Carole King Musical". If you are familiar with her vocal prowess. You'd understand why she is a good fit for the role of Jenna.
Mueller herself views it differently as she shared on BroadwayWorld.com. She admires Sara Bareilles for her seamless vocal transition and the way she composed her songs. At the same time, it's Sara Bareilles. She writes songs that fitted her voice well. Bareilles doesn't sound like a pop diva. And it's what made her unique. It's also what made her songs powerful on their own just like "She Used to be Mine".
On the other hand, Mueller had a lot of fun with rehearsals for Waitress The Musical by Sara Bareilles. Pie-making is integral to the story. And the word "pie" is mentioned in the chorus of "She Used to be Mine". So Mueller and some of her fellow cast members were paid to learn how to make pies. It gave a whole new spin to having your pie and eating it too. It gave the actresses playing the role of waitresses a practical approach to embodying their roles.
As a character, only Jenna can make the best pies in town. It served as an analogy to only she can make the best life she can ever come up with. She made bad decisions in life. Who didn't? But she's not using them as an excuse for the dull life she got herself into. She just needs push. Everyone meant well. But when the advise she's getting from all over the place contradict one another. She then had to rely on her better judgment, common sense and gut feel.
Waitress The Musical by Sara Bareilles is up only for a limited time only at the American Repertory Theater. The whole run goes from August 2 to September 27 only. Click here to buy tickets while supplies last. Bareilles' performance of "She Used to be Mine" below would be more than enough to convince you to see this heart-warming production.
Feel free to grab a box of tissue as you contemplate about subscribing to our newsletter. More updates from fresh musical theater productions like Waitress The Musical by Sara Bareilles would be delivered straight to your email once you do. Updates are also available on our social media accounts. Just click "Like" on our official Facebook page, Musicals Online. And follow us on Twitter @musicalsnews.