We're in The Money | 42nd Street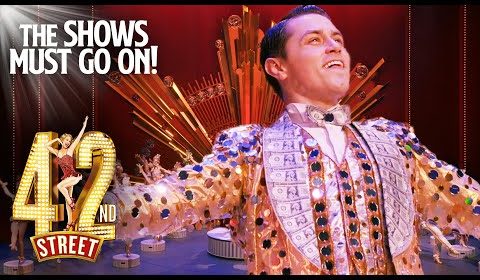 The tap dancing spectacular 'We're in The Money' from the classic musical 42nd Street.
From 42nd Street: Young Peggy Sawyer is fresh off the bus from small-town America and just another face in the chorus line on Broadway's newest show. But when the leading lady gets injured, Peggy might just have the shot at stardom she's always dreamed of.
Donate to these worthwhile arts causes:
UK: http://actingforothers.co.uk/
US: https://broadwaycares.org/
Australia: https://www.actorsbenevolentfund.org.au/
Donate to NHS Charities COVID19 Appeal:
http://uk.virginmoneygiving.com/fund/NHSCharitiesCOVID19
Welcome to The Shows Must Go On the channel bringing you showtunes, backstage access and full performances from some of the best loved musicals in history!
Featuring the best performances from musical theatre and beyond!
Subscribe for more here: http://tiny.cc/m08flz
#42ndStreet #Musicals #TheShowsMustGoOn #TapDancing