Cinderella The Opera by Rossini on Chicago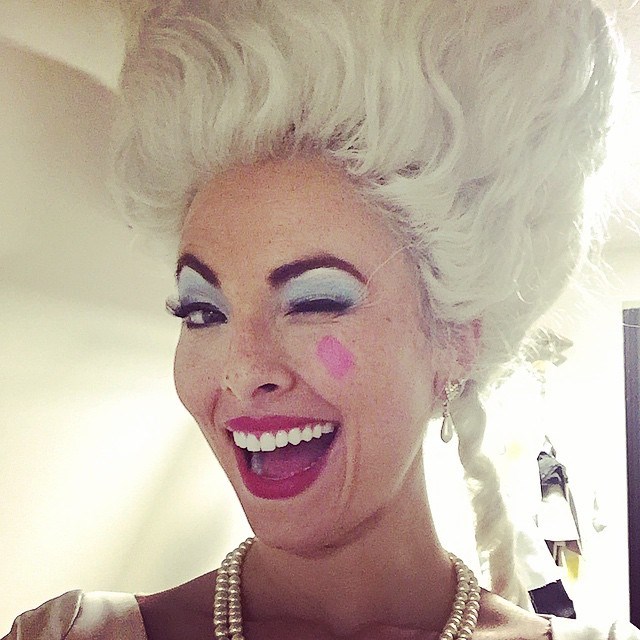 Cinderella The Opera by Rossini on Chicago is an Italian opera better known by its Italian title La Cenerentola. But since it was performed as of late in American opera houses. They found it a good way to use the more popular title on teasers and press materials released. The Italian composer Rossini made a few adjustments though on the story we all grew up with. That may also explain the reason why it's alternate title was "Goodness Triumphant". What adjustments should the audience look out for then?
Cinderella The Opera by Rossini on Chicago: Cinderella's Name
You may have read about the dark origins of Cinderella in this article published months ago. Cinderella is actually a derogatory name for the poor girl. The wicked stepsisters took the best rooms leaving the poor Ella without a room. Because she needed a warm place to sleep, she ends up sleeping close to the fireplace. She wakes up with cinders all over her from the fireplace. Hence, Cinder + Ella = Cinderella.
In Cinderella The Opera by Rossini on Chicago though, her name is Angelina. The wicked stepsisters Clorinda and Tisbe call her Cenerentola. It was a loose translation of Cinderella. It was rarely mentioned in the opera though. There was even one scene where she gets asked who she is. And answers that she didn't know. She's been called Cinderella often enough in the household. It shattered her self-esteem to a point.
Cinderella The Opera by Rossini on Chicago: No Fairy Godmother
What? How will Cinderella get dressed for the ball? The solution available is not magic. Rossini did not intend for "realistic" approach to getting the prince to meet his one true love in Cinderella. When it was first performed in Rome last 25 January 1817, special effects were not yet good enough like it is now. Instead, the person that would help her is the prince's advisor, Alidoro.
Alidoro seemed interested in the events going on in the household. He was observant enough in noticing how the poor girl covered in cinders possessed a charitable heart. He also saw the kind of beauty that no fireplace cinder could conceal. A far cry from her stepsisters whose beauty never came out due to their bratty behavior. So he orchestrated a plan to help her meet the prince. Also, he had a hunch that this poor girl is the downtrodden daughter in the household.
Cinderella The Opera by Rossini on Chicago:  Prince in Disguise
The genius in this version is how they portrayed the prince, Don Ramiro. Surely he is interested in finding that one woman that he will marry in the ball. But that would mean less scrutiny. So he agreed to spy on the house that Alidoro observed incognito. He came into Cinderella's house incognito himself. This is an era where the subjects have no idea about how the heir to the throne looked like.
The prince exploited on that fact further by not cancelling his visit to the house that Alidoro spied into. But he swapped places with his valet, Dandini. This would help scrutinize further the behavior of the family within the household. Are they nice only because of the prince's presence? Or they are nice to anyone regardless of status? Such questions have interesting answers in Cinderella The Opera by Rossini on Chicago.
Cinderella The Opera by Rossini on Chicago: No Wicked Stepmother
Don't celebrate yet. There is a wicked stepfather instead of a wicked stepmother to be expected at Cinderella The Opera by Rossini on Chicago. This is where the casting factors in Italian opera started to chime in. The villain is often, if not always, portrayed by a baritone. The wicked stepfather, Don Magnifico, is always portrayed by a baritone.
Don Magnifico's character is written in a way that's meant to be funny. Most of the funniest parts in this opera involved him. His closest modern musical theater equivalent as a character is Les Miserables' Monsieur Thenardier. One with delusions of grandeur and no effort to work hard on it. While Monsieur Thenardier would leech the cash from the monthly stipend that Fantine sends Cosette. In Cinderella The Opera by Rossini on Chicago, it was Cinderella's inheritance that Don Magnifico splurges. Now that the family is close to broke, his last trump cards are his daughters.
The music that Rossini applied on Cinderella was rather upbeat. Cinderella The Opera on Chicago is often viewed as a comedy opera. So performances character-wise occasionally blur the line between annoying and hilarious. Fast, biting lines sung in Italian would demand staccato delivery. The next thing you have to do is enjoy the predominantly chirpy music. Goodness triumphant indeed.
2013 Richard Tucker Award winner Isabel Leonard will play the role of Angelina (Cinderella). She will be joined by Lawrence Brownlee. He will play the role of Don Ramiro. Alessandro Corbelli will play the role of Don Magnifico. Musical conductor will be Sir Andrew Davis. Cinderella The Opera by Rossini on Chicago will be performed in Italian with English surtitles. This superb production officially opens on October 14, 2015 at Lyric Opera of Chicago. Tickets are now available for sale. Click here while supplies last.
New musicals and classical favorites get equal exposure here at Musicals Online. From Broadway to West End and other major cities where musical theater mattered. Analytical articles and teasers would be constantly published here for your pleasure. So it would do you a great favor to subscribe to our online newsletter. Follow us on our social media accounts too. Like our official Facebook page, Musicals Online. And follow us on Twitter @musicalsnews. Thanks for reading.