Madama Butterfly Opera in Munich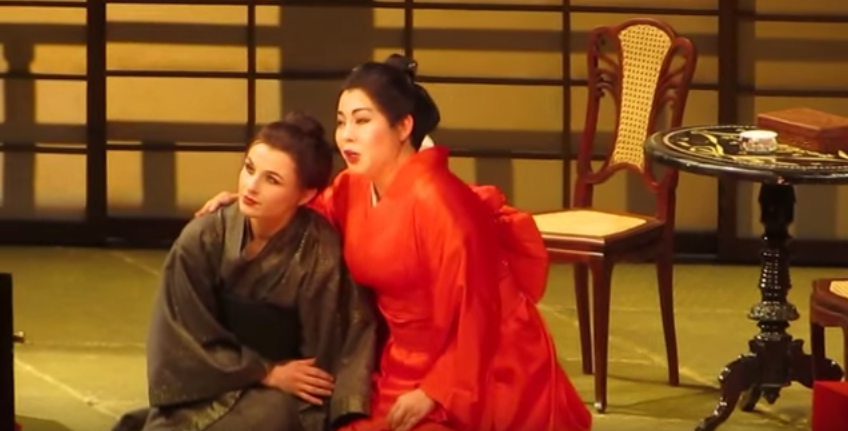 Madama Butterfly Opera in Munich meant witnessing one of Giacomo Puccini's best operas ever staged. A story of true love gone wrong. It is about Cio Cio San. She is a Japanese geisha marketed as a bride to American soldier, B.F. Pinkerton, as Madama Butterfly. It was partly inspired by the stories of soldiers stationed in Japan that ended up marrying some locals only to abandon them later. And the damaged culture in Japan let soldiers like Pinkerton get away with the injustice.
Pinkerton only planned to stay in Japan during his tenure. He does not plan to assimilate himself into the Japanese culture. He expects his bride (whom he called Butterfly) to assimilate into his culture instead. And this Butterfly did. She abandoned her Shinto religion in favor of Roman Catholicism to please her husband. This move angered her uncle. He had her disowned from the clan not only for marrying an American. But for turning her back to the religion of her ancestors. Cultures clash in the Madama Butterfly Opera in Munich.
This story is familiar to the fans of the West End hit musical Miss Saigon. American GI falls for Asian girl. They marry. The girl is left pregnant and waits for her husband's return. She ends up raising the child on her own until the American GI returns. With his new American wife. And they plan to take Butterfly's son with them. It was a rude awakening for the Asian girl. But unlike in Madama Butterfly Opera in Munich, the Asian girl in Miss Saigon is a Vietnamese bar girl, Kim.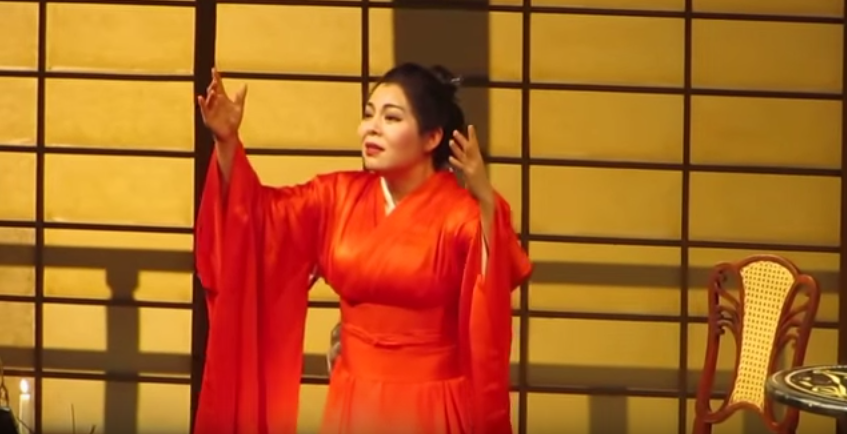 Character parallels are also observed in Goro, Sharpless and Yamadori. Goro served as Cio Cio San's "pimp". Goro would always have a pocket album of brides for sale on hand every time an American felt like having a woman to marry. He would be in direct contact with the American GI's for women. A character parallel of Miss Saigon's The Engineer. But unlike Goro. The Engineer prostituted his roster of women at Dreamland. Marriage is not part of the deal. He found Kim's relationship with Chris beneficial though. Seeing the Madama Butterfly Opera in Munich would reveal the rest of the similarities. But only if you have seen Miss Saigon prior to seeing the Madama Butterfly Opera in Munich would most of the mentioned similarities be evident.
Miss Saigon aside, Puccini's Madama Butterfly still attracts a loyal opera fan following. And even if you haven't seen the massive West End hit, you would fall in love with this opera. Most of Puccini's biggest hits involved the simplest yet most tragic stories. La Boheme, Tosca and now Madama Butterfly. Less about the political environment and more about the character development. 2 of these roles have been portrayed to critical acclaim by Chinese soprano Hui He. So far, if ever there is one role today that has become associated with Asian opera performers. It would be Madama Butterfly. And the most prominent Asian to take on the role was Hui He. Seeing Hui He relive the titular role in Madama Butterfly Opera in Munich heightened the anticipation for the hit Puccini production.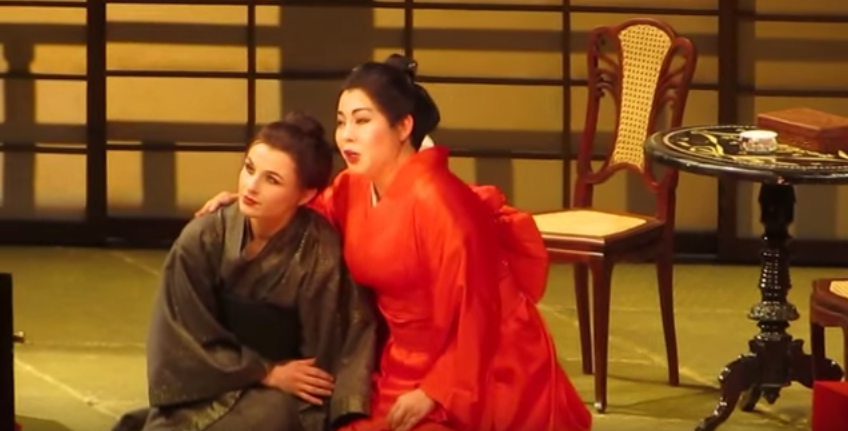 Hui He will be joined by Okka von der Damerau, Levente Molnár, Ulrich Reß, Andrea Borghini and Joseph Calleja. Okka von der Damerau takes on the role of Suzuki. Levente Molnár will play the role of Sharpless. Ulrich Reß will play the role of Goro. Andrea Borghini takes on the role of third wheel Prince Yamadori. Joseph Calleja will play the conflicted estranged husband B.F. Pinkerton. Wolf Busse assumes the task of being the stage director for the Madama Butterfly Opera in Munich. Musical director is Stellario Fagone.
Madama Butterfly Opera in Munich will be staged at Bayerische Staatsoper (Bavarian State Opera). It will be performed in Italian with German surtitles. Confirmed playdates are 19 September 2015, 22 September 2015 and 27 September 2015.  Tickets are now up for sale at the Bayerische Staatsoper website. Click here for details.
Contemporary musicals get inspiration from hit opera productions as well. This creates renewed interest in revival productions like the Madama Butterfly Opera in Munich, Germany. Chances are you found this article in your inbox after subscribing to our online newsletter. So like and share this for everyone to get updates on the inbox too. Follow us on our social media accounts too. Like our official Facebook page, Musicals Online. And follow us on Twitter @musicalsnews. Thanks for reading.