Musical Theater Heritage: Kansas City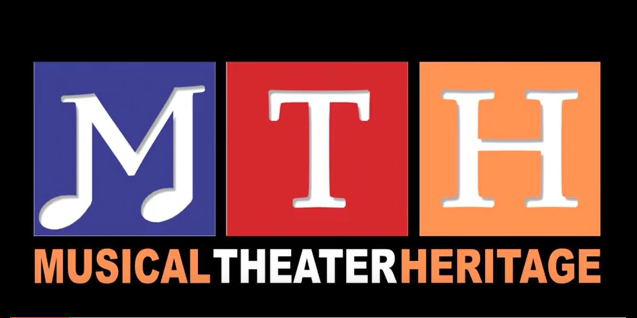 Musical theater goes intimately close at the Musical Theater Heritage. How intimate is the musical theater experience? This venue in Kansas City boasts of only 7 rows from the heart of the action. This is where it becomes about the performance and the music. For a niche that still longed for the classical musicals. Musical Theater Heritage hit the nail right on the head with its name alone. So what shows are lined up this season? It would be listed from the farthest to the most recent.
Musical Theater Heritage: Cabaret
November 3 to 27, 2016
Witness the Musical Theater Heritage community cast transform this joint into the infamous Kit Kat Klub. Once they start singing "Come taste the wine", you'd be reminded of the full bar found on site. Watching Cabaret sober still takes the cake though. Intimate settings meant getting a closer view of what the klubbers are wearing from "Wilkommen" to "Mein Herr" to the title track "Cabaret".
Musical Theater Heritage: Next to Normal
August 4 to 28, 2016
Bipolar disorder set to music. Indeed awareness about personality disorders like BPD increased with musicals like Next to Normal. And Musical Theater Heritage just showed its diversity by offering something contemporary. It's American musical theater that this venue is celebrating about. You'd realize how this colorful culture is transposed into contemporary pop-friendly music.
Musical Theater Heritage: Big River
June 2 to 26, 2016
The southern charm of tracks like "Muddy Water" and "River in the Rain" remind you of the idyllic south. Based largely on Mark Twain's "The Adventures of Huckleberry Finn". Big River explores the friendship of young misfits, Huck and Jim. It results into adventures by the titular river found in Mississippi set into music. To folks unfamiliar with the book might find it a little odd to see grown men play the role of kids like Huck and Jim. Then you realize how some scenes may not be appropriate for the characters' age. Does it make Big River any less interesting? Definitely not. A surefire treat for loyal patrons of Musical Theater Heritage.
Musical Theater Heritage: Annie Get Your Gun
March 31 to April 24, 2016
Not everyone may be familiar with Irving Berlin's Annie Get Your Gun. But you sure have heard about "There's No Business Like Show Business". Yes. This is the musical from which that song is based. And it's still the opening number as you will soon witness on Musical Theater Heritage. But it never eclipsed the appeal of Annie Oakley. History has elevated her into gun-slinging legend status. The same reputation that followed her on musical productions like this. Get ready for some knee-slapping laughter the moment they start performing "Anything You Can Do".
Musical Theater Heritage: Urinetown
November 5 to 22, 2015
This sounds like last minute plans to go to Musical Theater Heritage for your musicals' fix. But it's still worth it with a really interesting musical like Urinetown. If you have seen the mega-hits like Les Miserables, you would see some scenes parodied here for good measure. Sometimes it becomes a litmus test on learning to spot which musicals got parodied. Overall, a great contemporary musical worth your dime and time.
For tickets and reservation, call Musical Theater Heritage's hotline at 816-221-6987. Subscribe to their email newsletter by clicking here. Follow them on social media by liking their official Facebook page. And following them on Twitter would help immensely on keeping you updated in real time too.
Living by Kansas City meant an opportunity to witness local raw talent. It's become an advocacy for the crew behind Musical Theater Heritage. Not only to promote American musical theater but also to give the spotlight to local talent that Broadway has yet to discover. There would be more to come in the upcoming articles here. All that is left for you to do is subscribe to our email newsletter. Just refresh this page to see the prompt again. Follow us on our social media sites too. Like our official Facebook page, Musicals Online. And follow us on Twitter @musicalsnews. Thanks for reading.