I Pagliacci on 2015 Salzburg Easter Festival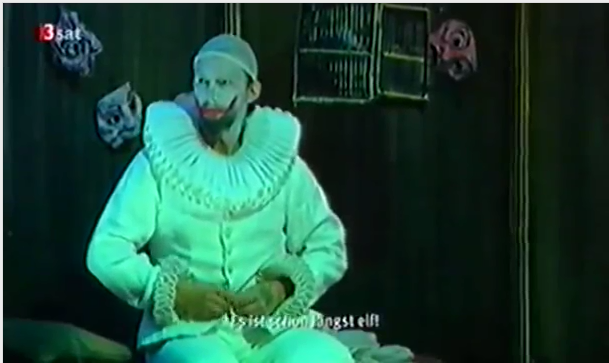 Everyone that heard the announcement regarding I Pagliacci on 2015 Salzburg Easter Festival anticipated Jonas Kaufmann playing the title role. It was announced during the break in between acts at Andrea Chenier at the Royal Opera House. Kaufmann played the titular role months ago. While Leoncavallo's hit opera is constantly booked in opera festivals as a double bill with Mascagni's Cavaleria Rusticana, this article would review I Pagliacci on 2015 Salzburg Easter Festival.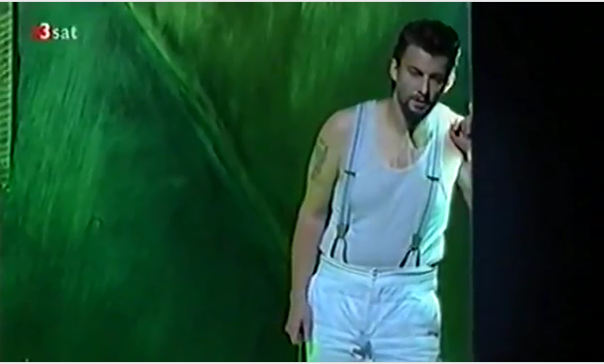 Cast and Crew, I Pagliacci on 2015 Salzburg Easter Festival
Jonas Kaufmann – Canio
Maria Agresta – Nedda
Dimitri Platanias – Tonio
Tansel Akzeybek – Beppe
Alessio Arduini – Silvio
The tragic tale of a clown gone mad has become one of the toughest roles to tackle in opera. I Pagliacci's Canio often served as an acting vehicle for tenors that felt the need to prove something. In the case of Jonas Kaufmann, playing Canio in I Pagliacci on 2015 Salzburg Easter Festival would be another litmus test for his skills as a singer and as an actor. There is a dark quality to his voice. But can it fit the menacing tones that come with the role? We'd get to them later as the production value seemed promising.
The stage opens with the main characters coming as the overture played. As the stage is filled with people, it becomes obvious that this is a "production". Tonio oriented the audience about the story. Through this character, I Pagliacci on 2015 Salzburg Easter Festival presents the layered story. Tonio was presented as the "director"since he can make some of the vital scenes happen. Through him and the multiple screens, the layered story was spread out on stage for the audience to get a gist of it.
To fans that had seen previous versions, they get the point of making Tonio the "director". He blackmails Nedda into succumbing to his lust. Because the attempted rape fails, he rats her out to Canio. If he simply shut up and never interfered between the already fragile marriage, there would be no story. Nedda will never be busted and no bloody ending will occur.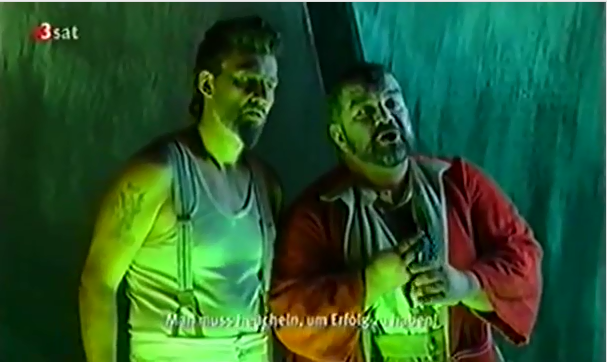 Layers are already obvious from the moment this opera debuted more than a century ago. German-language productions would often emphasize the visuals in opera productions. People watch opera not for the music alone but to see the story come alive on stage. Here, they succeeded in presenting a story that would keep everyone tuned in to the events. So I Pagliacci on 2015 Salzburg Easter Festival was presented with a total of 6 screens. The screens felt like parts of a storyboard. This is a welcome change from productions that used only one set and changed the background props depending on the scene.
Instead of a revolving stage that turns for every scene, the scenes are separated through these 6 screens. I Pagliacci on 2015 Salzburg Festival is already challenging in distinguishing "reel" from "real". For the creative department behind this version, changes in costume and makeup are not enough to help audiences keep track of the story. Remember when you watched HD television and realized 2 or more events happening at the same time and you don't know which side of the screen to look first? That was the same treatment applied here in I Pagliacci on 2015 Salzburg Easter Festival. Sensory overload ahead for the audience that saw it live.
It can easily be interpreted as well that the TV audience is taken into consideration. The camera zooms out to present events in I Pagliacci on 2015 Salzburg Easter Festival that are happening at the same time. In one "cell", Canio is shown conditioning himself for the preview. In another "cell", Beppe is struggling to get out in the middle of a rowdy crowd pestering him for tickets. In yet another "cell", the main stage is lit.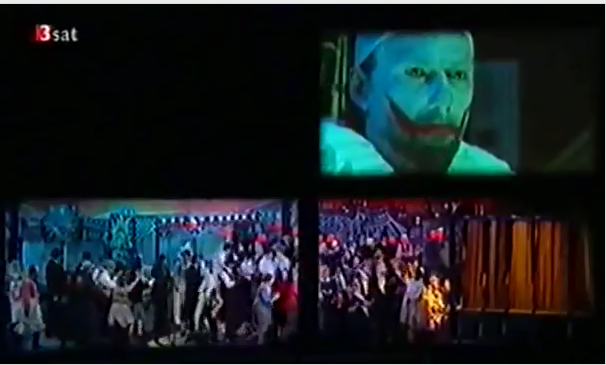 Then the camera zooms in to present events in I Pagliacci on 2015 Salzburg Easter Festival that happen subsequently. They used a very visual approach to keep the audience preoccupied. With an opera like I Pagliacci that had several reruns in various opera houses, it served as a shot in the arm to the genre. Efforts like these are welcome to keep an opera favorite interesting to the audience that it nurtured. It may convince new fans to watch opera too. The voices are already great. What's left for us to analyze is if they satisfied the need for quality visuals too.
Speaking visuals, some commentary slipped through the cracks here at I Pagliacci on 2015 Salzburg Easter Festival. Has everyone noticed how a show featuring clowns discussed adultery and tried to pass if off as comedy?
The audience includes kids that may not understand the scenes suggesting the sexual undertones of the story. So what the creative department did is just go raunchy without having to take their clothes off. Since everyone is just waiting for Canio to snap and break character, might as well cut to the chase.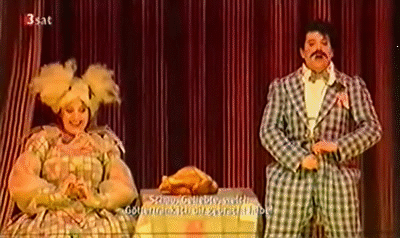 And this brings us back to Jonas Kaufmann. He presented Canio as someone that pretended to be perennially happy. But he failed the moment a stray kid entered his dressing room at the caravan. The way Canio forced his laugh in the middle of the opera's signature aria Vesti La Giubba presented another failure. The moment he started painting his face, he even extended the red make-up upwards to his cheeks. Another forced attempt at looking happy that led to failure. By the time Canio uttered "La commedia e finita" (The comedy is finished), Canio's face started looking eerie. It was that same creepy feeling I felt upon staring at The Joker's paint-covered scars.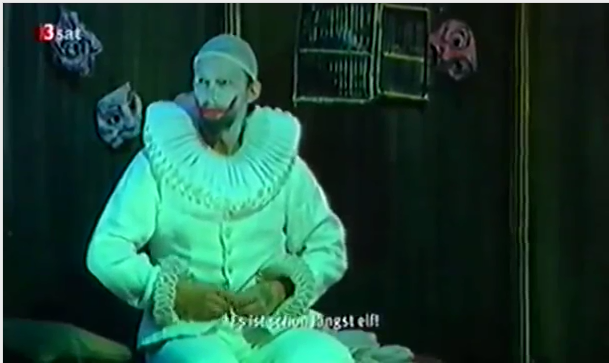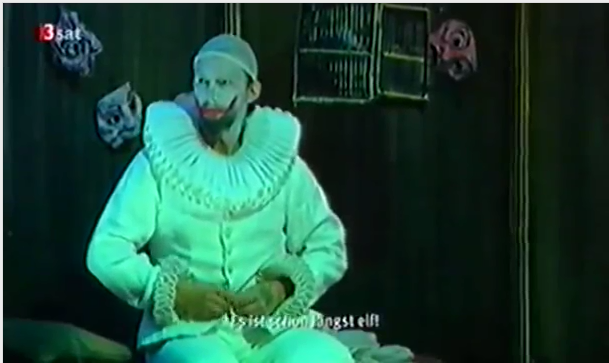 I Pagliacci seemed to be that production that keeps on getting tougher to stage. And the version presented at this year's Salzburg Easter Festival exceeded expectations. Kaufmann was one of the best Canios that ever graced the stage. It really helped that during concerts and recitals, Vesti La Giubba was occasionally included in his repertoire. It gave him ample practice the moment he has assumed the role for I Pagliacci on 2015 Salzburg Easter Festival. He carried the show well. And the support he received through the supporting cast served as icing to the cake. It would be a tough show to upstage for sure.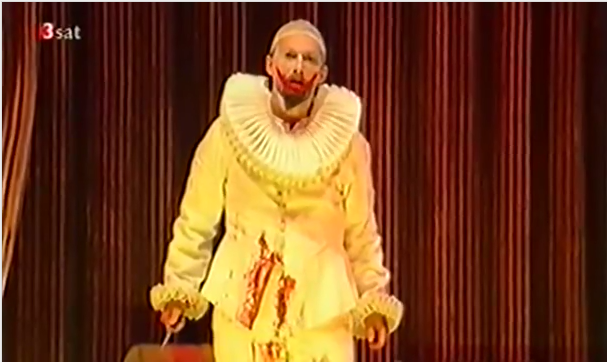 Discussing musical productions that tug right into our heartstrings brings relief to the senses. It gets me excited just writing the drafts intended for public consumption. This is why I highly recommend that you subscribe to our online newsletter. Get the latest updates and interesting discussions straight to your inbox. Like our official Facebook page as well, Musicals Online, and follow us on Twitter @musicalsnews. We'd be expecting you.