"Sindak 1941" A Delightful Strike At The Senses

"It's one of the best shows I've ever seen!" were the first words I ever spoke, no, gushed to Sindak 1941's creator…theatrical wunderkind, Atty. Vincent "Vince" Tanada, the multi-awarded (various awards as best director and best actor, including three Aliw Awards as Best Director, earning him a place in its Hall of Fame, as well as garnering Best Actor for Broadway Online, Famas, and the Star Awards ).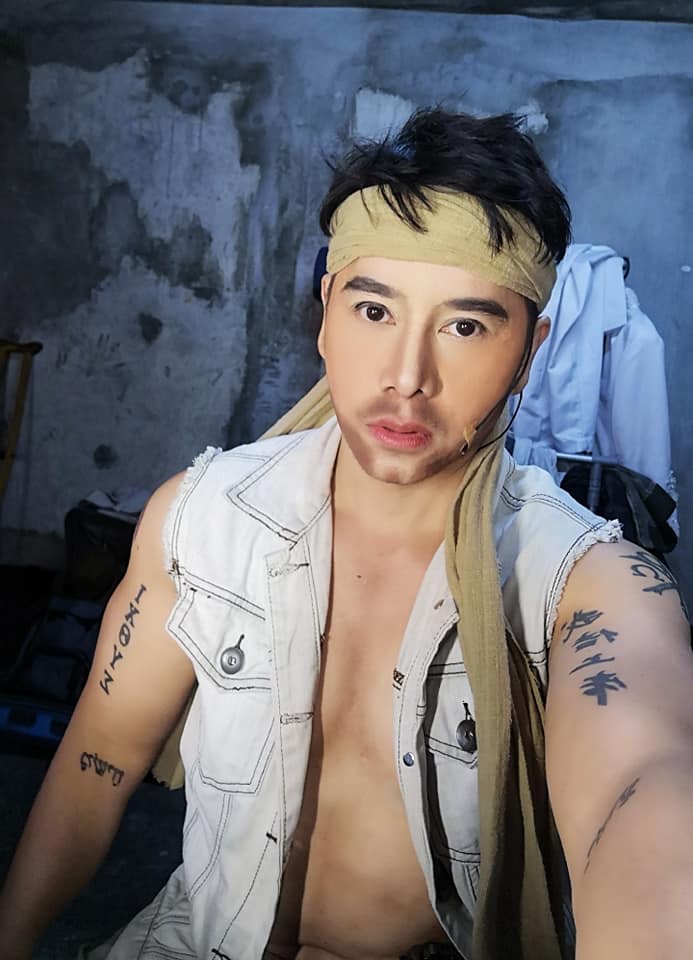 It's exhausting just to list the achievements and hats that Atty. Tanada, who goes by "Vince", totes. Sindak 1941 As the librettist, lyricist, producer, director, actor (whew!) of this latest musical marvel, Tanada has a lot of which to be proud.
The story revolves around two brothers, Felipe and Nestor Dimaculangan (which translates to "will not be lacking")…Felipe, the self-sacrificing brother works as a janitor, to support his younger sibling's studies when World War II breaks out. The show follows the travails of their lives and loves, and their divergent paths, as they join together as one, at the end, to fight the common enemy, the invading Japanese army.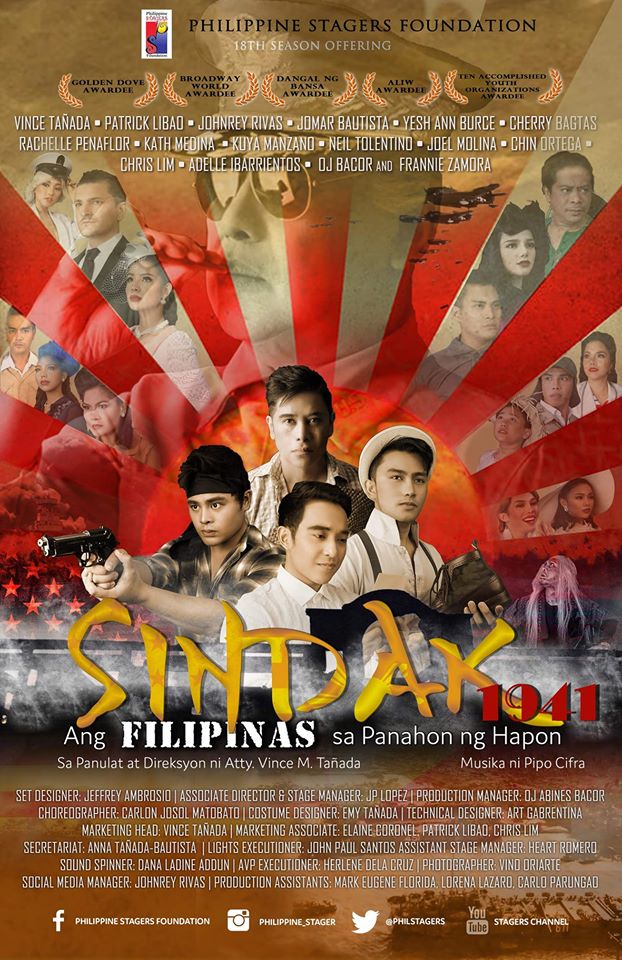 Tanada takes on the role of Felipe and his performance is visually and aurally breathtaking! He has such command and control of his powerful voice, and physicality as the character.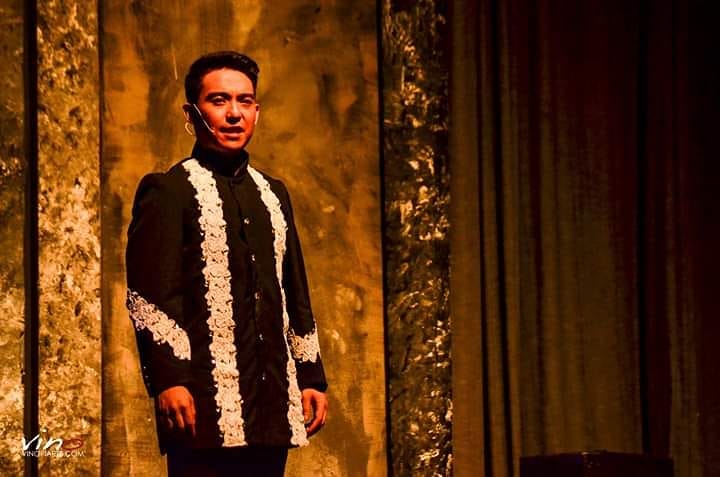 Fellow Aliw Awardee, Patrick Libao (who, among others, also alternates as Felipe) and he onstage are truly a force to be reckoned with. Larger than life, as older theatrical companies would probably dictate, but ever truthful, passionate, and enthralling. The set of Sindak 1941 is a faux adobe, fort structure, which serves as the basic setting upon which the entire show is presented, I.e. with additions of minor sets such as a divider, to denote the brothel of the delectably devilish Mauricia, deliciously portrayed by Adelle Ibarrientos, and her brother, the cross dressing Salvacion by one of my personal favorites in the show, OJ Bacor, or brilliant light and sound design that instantly transform the stage into a battlefield.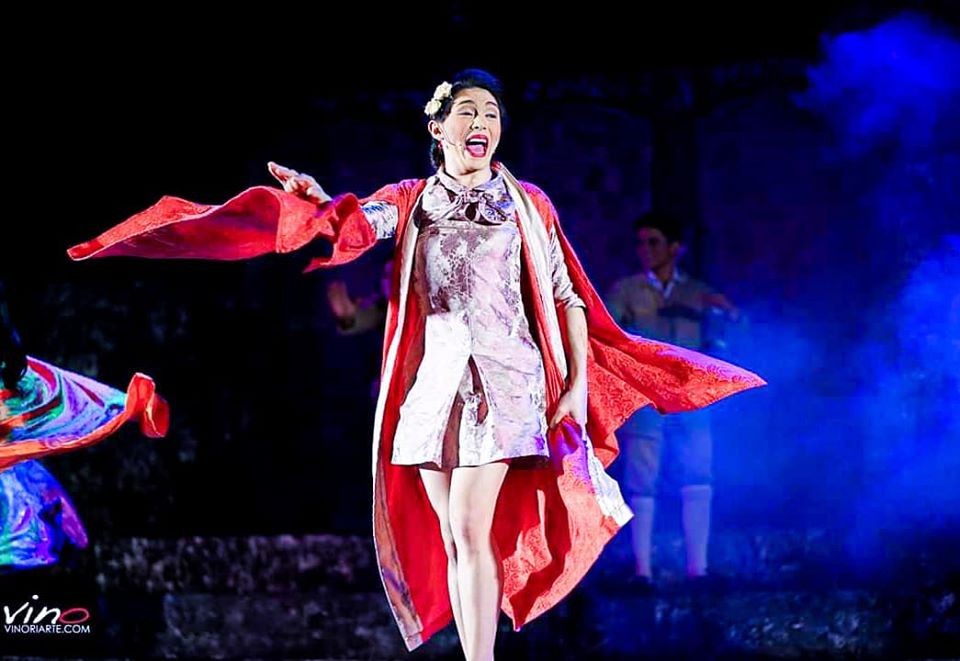 One of my favorite numbers was "Aishte Mas," in which Mauricia and Salvacion dream of the riches their brothel will bring them, as they sell their compatriot sisters to the Japanese soldiers…eventually, in particular, Sophia, who is Felipe's eternal unrequited love. Tanada describes his sets as minimalist, because he likes to believe his audiences-better described as his fans, of which there are legion-are intelligent, and can suspend their disbelief, and just get lost in the flow of the story.
I would also describe his sets as more stylized, than literal, as in "Aishte Mas" (forgive me, for I really love that fun, opulent number) Mauricia and Salvacion dance in front of giant, colorful Japanese-inspired fans, instead of literally showing them at an imaginary mansion, or some such more common fantasy sequence setting. One of the most interesting points of Sindak 1941, is how it takes off from a little-known fact about the alleged hero of the Philippines, American General Douglas MacArthur. This unsavory tidbit is that our own then-President Manuel L. Quezon had to entice, or others prefer the word, bribe MacArthur to make good on his iconic "I shall return" statement, with 500,000 U.S. dollars. Tanada was diligent in his research, from circa 2012-2013. He even went to Japan (where he had also studied the Noth style of Theater), and interviewed the agent of Carol Petilla, who had made the controversy known in 1979.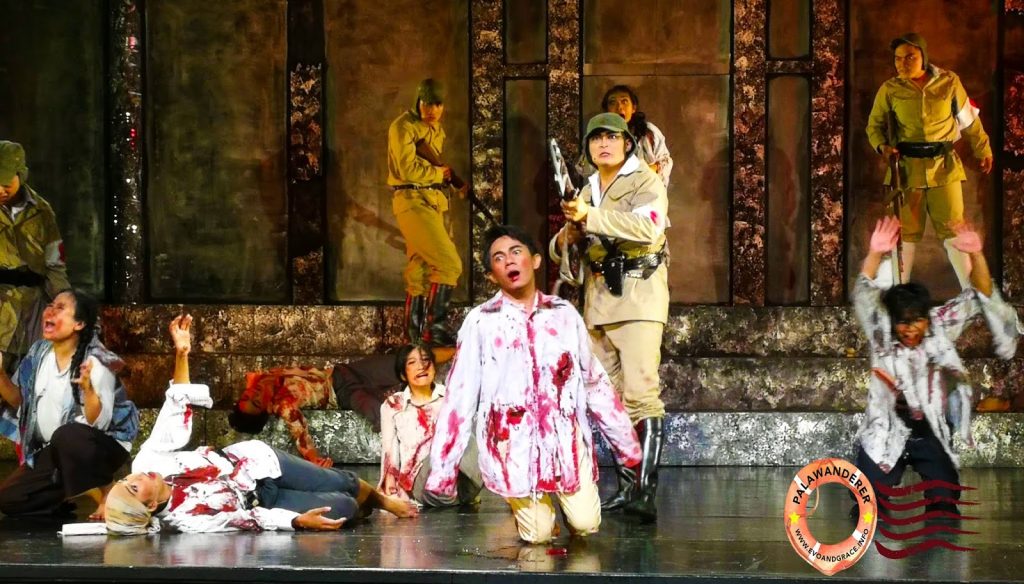 Asked what his sources were, Tanada said he even has a copy of the Executive Order by Quezon, proving this. It's startling that such a thing was kept out of the history books, at least, from my youth, for this was the first time I'd heard of this. Though his research took years, Tanada wrote the libretto in a mere two days, though he composes poems, later turned into songs, while in transit, on his gadget.
The show utilizes some fascinating theatrical devices, such as the mute Narrator,Tata Edong, portrayed by Chin Ortega, who is strangely able to speak only to the audience, when he breaks the fourth wall, but not to his fellow characters. The play wishes to reveal and emphasize General Douglas MacArthur's supposed duplicitous nature…allegedly pretending to be a hero to the Philippines, although he only returned because of Quezon's, shall we say, "contribution" to his cause. The reason for this is to laud the unsung, and largely unknown Filipino heroes who gave their lives to defend their country.
MacArthur also is also made to say, in the play, to have been happy of the gung ho Filipino guerillas be the front liners, in order to use them as "bait", so that they would die in lieu of the American troupes. The device employed to this end instance is the fictional mistress of MacArthur, Cromwell, portrayed by the curvaceous Bea Martin.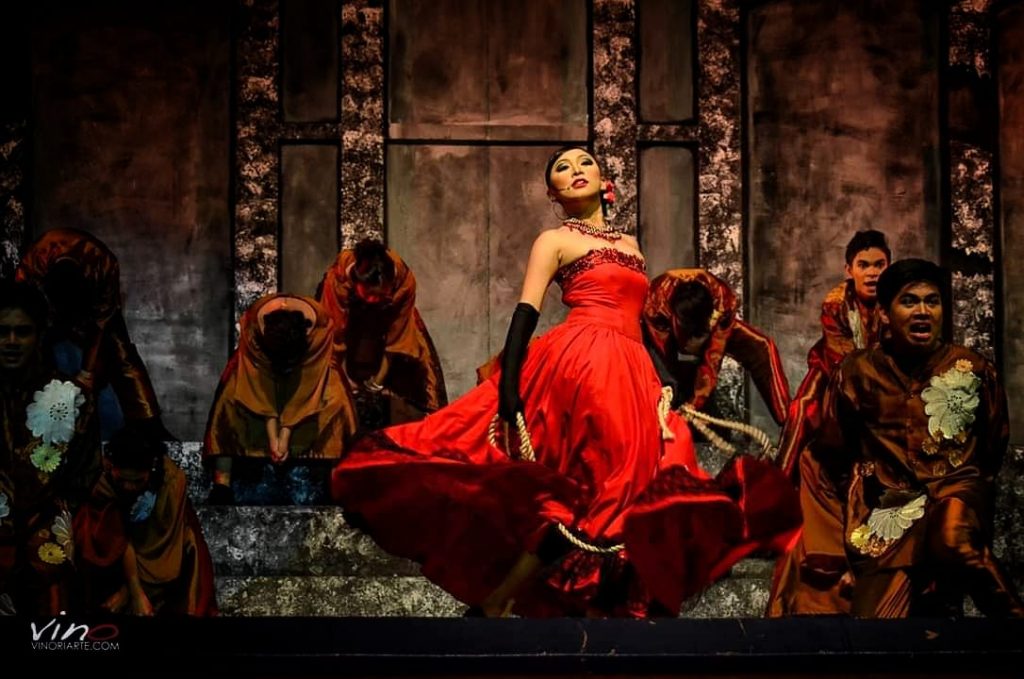 Popular Spanish-Filipino actor/singer of screen and stage, the charismatic Kuya Manzano and Martin play the role to the hilt…his MacArthur is smarmy and sleazy, and so unlike the image of him we have all come to accept. This is no doubt this brilliant performer's own take on the character, as he is known to take chances, and risks, sometimes improvising, at times (which may be frowned upon in more archaic, tyrant-ruled companies). It's good that Tanada trusted Manzano's instincts. His MacArthur is indeed a Doug (pun fully intended), and we love him for it.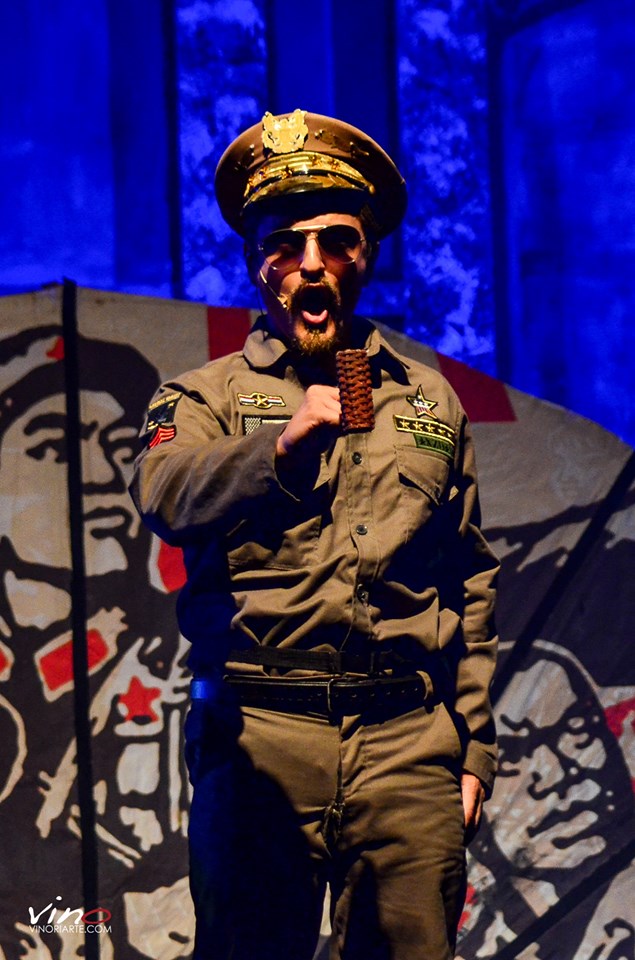 Yet another thing that truly stayed with me, was the quartet of the four war-torn lovers, Wala Ka Man (which translates to "Even Without You") Felipe and Gorio, and Felipe's unrequited love, Sofia, and Gorio's wife, Emilia (respectively Yesh Anne Burce, and Rachelle Penaflor were the ones I watched). The lovers sing of longing for each other, and though each pair of actors is physically together onstage, the characters are actually far apart…reaching for the lover who is not there, with arms, but with gazes stretching sadly into the distance. Truly brilliant. This was also the first show I watched which had translations of the Japanese soldiers' dialogues projected overhead…not subtitles, but perhaps more aptly, abtitles (above-titles? Perhaps the ever-creative Tanada will coin a phrase for that.)
And the inclusion of actual World War II footage, above the ensemble languishing onstage, as the Japanese soldiers killed them…including the most amazing blood work I've ever seen in a theatrical work…truly impressive for one who also loves dark themes. The show has gore, romance, drama, and also extremely well-timed comedy. Tanada said that the show is always evolving, because he listens to his fans' suggestions on social media. He said that the younger audiences said that the story line was too heavy, and so requested that more funny moments be injected into the play. Tanada gladly acquiesced, and the laughs between the drama, suspense, and action…between the sighs and screams (well, I had to hold mine in, if not, escandalo), are some very welcome, and often unexpected moments of jocularity.
Sindak 1941 will run until March 20, 2020. For ticket inquiries, or show bookings, please contact: https://www.facebook.com/PsfOfficial16/
Don't miss the spectacle that is Sindak 1941, a show that truly makes one proud to be a Filipino…both because of the excellent quality of this home-grown treasure, and also because of the themes that laud the Philippines' spirit, that according to Felipe, still has a future.