Dames at Sea in Broadway: Tap Dancing Fun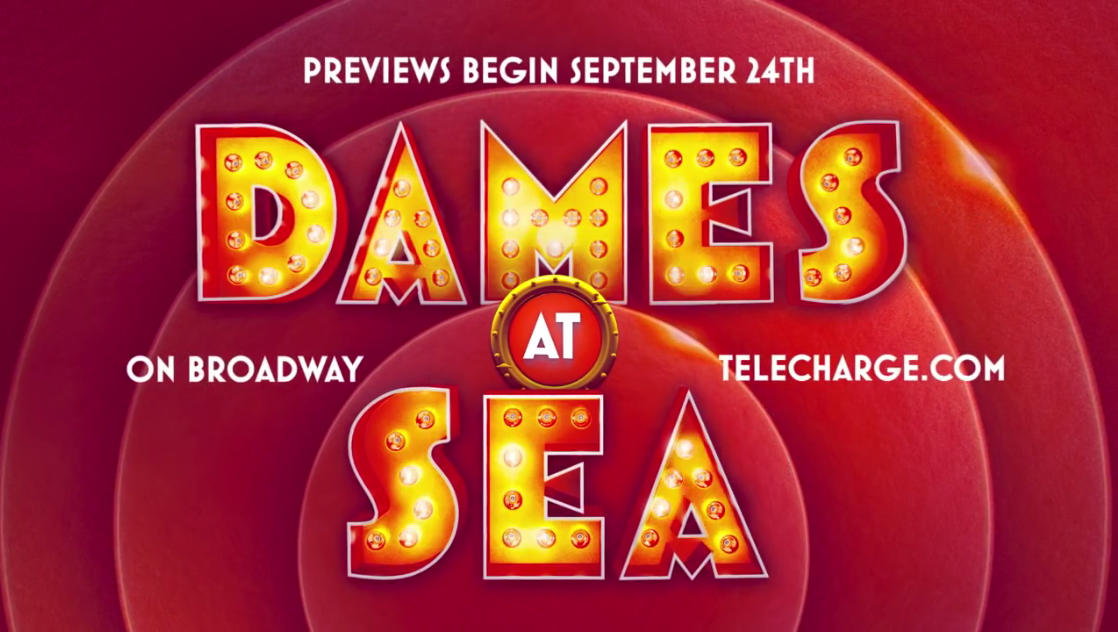 Dames at Sea in Broadway! Because fun meant expressing it with your feet too. Teasers for the upcoming hit musical did not hesitate from this fact. Tap dancing is one of the main attractions of Dames at Sea The Musical. It also happened to be the main motivation for the main character, Ruby.
Ruby collected all of her guts to go to Broadway and launch her theater career. With only a pair of tap shoes. Of course, she poured her heart in efforts involved in making it happen. That is if only she knew the kind of trouble she's getting into. A diva with more issues than your favorite magazine subscription. Productions that get last minute changes. And love. Because it's Broadway and emotions are expected to be at fever pitch. Then again most of the antics in Dames at Sea in Broadway would come from the musical-within-the-musical's histrionic Mona.
This explained best why one of the most memorable songs from Dames at Sea in Broadway is "That Mister Man of Mine". It's Mona Kent's ploy at seducing the composer to get him to play one of his songs turned out to be easy. Too easy that she did not even have to show much more skin than what is already exposed. (Read: Nothing) Perhaps because it struck a nerve in her. Especially in the line "Now he can't afford me". Soon, a sequel to the article Top 10 Musical Theater Audition Songs for Women would include "That Mister Man of Mine". The fact that she would be portrayed by Lesli Margherita in Dames at Sea in Broadway would guarantee a hilarious performance.
Then again we go back to the tap dancing featured in Dames at Sea in Broadway. Their choreographer Randy Skinner shared on the Dames at Sea YouTube channel the audition process. It attracted a bevy of talented tap dancers all over the United States. They drove all the way to New York to grab that chance to be on a high-profile Broadway musical themselves. It's the same thing that Ruby did in chasing her dream. Except that Dames at Sea in Broadway is a secured deal.
Speaking of Ruby, Eloise Knopp would take on the tap dancing role of Ruby. Dames at Sea is her second foray into Broadway after On The Town. Would this be a walk in the park for her? The audience has yet to see that. Both musicals she's been into featured tap dancing into the repertoire. Suffice to say that it's one of the main attractions of this hit musical. So the marketing department saw it fit to feature Knopp's tap dancing skills in one of their teasers for Dames at Sea in Broadway. It gives a vibe that she along with Lesli Margherita will be funny and memorable in this production. The trio is completed by Mara Davi. She takes on the role of wise-cracking chorus girl Joan.
Music by Jim Wise. Book and Lyrics by George Haimson and Robin Miller. Dames at Sea in Broadway is set to take the Great White Way on its feet. Tickets are already up for grabs. Click here to buy and score juicy deals for group purchases. Previews begin on 24 September 2015.
Tap dancing skills and vocal prowess. 2 of the main draws of Dames at Sea in Broadway. It will definitely get your feet tapping in no time. For more updates regarding hit musicals, subscribe to our online newsletter for the latest and greatest. Fresh article links get straight to your email once you do. Real-time updates are available on our social media accounts too. Like our official Facebook page, Musicals Online. And follow us on Twitter @musicalsnews. Thanks for reading.