How To Achieve The Cats Look | Backstage at Cats The Musical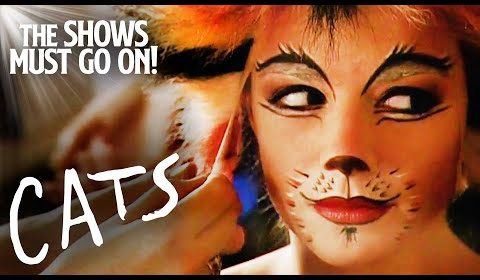 Take a backstage look at the theatrical makeup and styling that goes into assembling the iconic Cat appearance!
Buy and Keep The Full Show Here:
http://tiny.cc/bsi5lz
To Purchase Cats (2019) UK only:
http://bit.ly/catsdvd
If you enjoyed that why not check out these other hit musicals! :
Jesus Christ Superstar: http://tiny.cc/mti5lz
Joseph and The Amazing Technicolor Dreamcoat: http://tiny.cc/fri5lz
Phantom of The Opera: http://tiny.cc/7ui5lz
Love Never Dies: http://tiny.cc/3yi5lz
Donate to these worthwhile arts causes:
UK: http://actingforothers.co.uk/
US: https://broadwaycares.org/
Australia: https://www.actorsbenevolentfund.org.au/
Donate to NHS Charities COVID19 Appeal:
http://uk.virginmoneygiving.com/fund/NHSCharitiesCOVID19
Welcome to The Shows Must Go On the channel bringing you showtunes, backstage access and full performances from some of the best loved musicals in history!
Featuring melodic moments, show-stopping solos and high notes for the history books.
Subscribe for more here: http://tiny.cc/m08flz
#Cats #AndrewLloydWebber #TheShowsMustGoOn #CatsTheMusical #Makeup #StageMakeup #MakeupTutorial #Musicals #MusicalTheatre