Musical Theatre Academy in London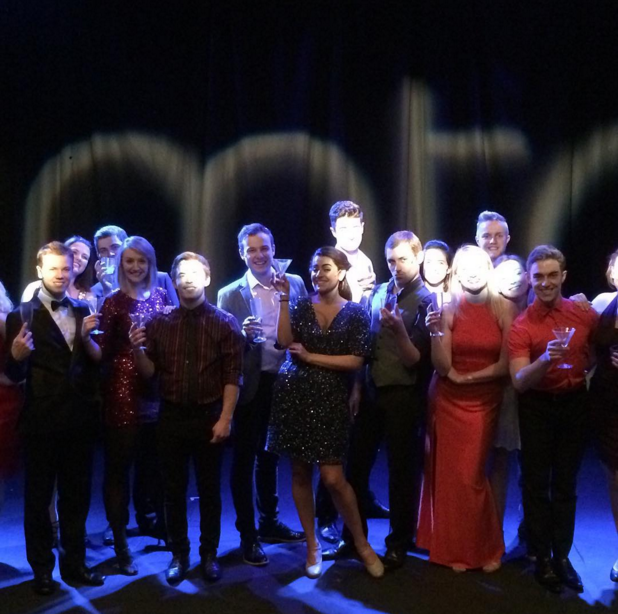 [Featured image taken from The Musical Theatre Academy Instagram page] The Musical Theatre Academy in London offers a Diploma in Musical Theatre. It's shorter than the typical Musical Theatre degree found in the United Kingdom. Usually, it's at 3 years until you discover this school. If you are looking for a fast-track program to go straight to a career in professional theatre, chances are this program works for you.
The fast-track approach in offering a Diploma at the Musical Theatre Academy is justified on their website. The catch? There are no summer vacation months in between terms. Whatever energy you have harnessed in a term at the Musical Theatre Academy don't stay dormant in summer. This develops your stamina and psychs you for a grueling career in professional theatre. Knowing how punishing the schedule can be, musical theater aspirants might as well get used to the demands of the industry. It can be taxing time-wise. But at the Musical Theatre Academy, the lack of summer breaks meant energy diverted to an intense course in musical theater.
This would also mean getting rid of the extras. The Diploma offered at the Musical Theater Academy focuses on the meat and the potatoes. Everything that you need to learn is applicable in professional theater as far as the Musical Theater Academy is concerned. Educational institutions today would often find it challenging to strike a balance between theory and practice. You don't want to plunge into your dream career and realize most of the things you learn at school are not applicable in the real world. Now letting go of the summer months helped students compress this course down to just 2 years instead of 3.
The course structure found at the Musical Theatre Academy includes technical studies, specialist studies and rehearsals. Technical studies mentioned refer to the voice lessons and dance classes. These disciplines would be explored at the first 3 weeks of your enrollment at the Musical Theatre Academy. In between 3 weeks and 2 weeks of technical studies, you focus on a specialization for a week.
Applications for a slot at the Musical Theatre Academy don't designate cut-off dates. They just announce if ever all slots are filled. Those who didn't make the cut should wait for the next opening. That would be posted on their official website once done. Application forms are available at their website in PDF form and MS Word form. Reply turnaround time is at 48 hours. Make sure to get your email in sync as it might get diverted to your spam folders.
The Musical Theatre Academy is located at Bernie Grant Arts Centre, Town Hall Approach Road, Tottenham Green, London N15 4RX. They accept cheques if PayPal doesn't work for you. But it will only be cashed if there are slots available. Click here for more details. Follow them on their social media accounts at Facebook, Twitter, YouTube and Instagram for more updates.
A Diploma earned at the Musical Theatre Academy sounds promising for musical theater aspirants at the West End community. More articles helping aspirants get the training and certification needed would be analyzed here alongside upcoming musical theater productions. You get updated more if you subscribe to our online newsletter. Just refresh this page to see that pop-up box again to enter your email address. You can also send feedback through Facebook and Twitter. Thanks for reading.