Musical Theatre Factory: Demand for New Material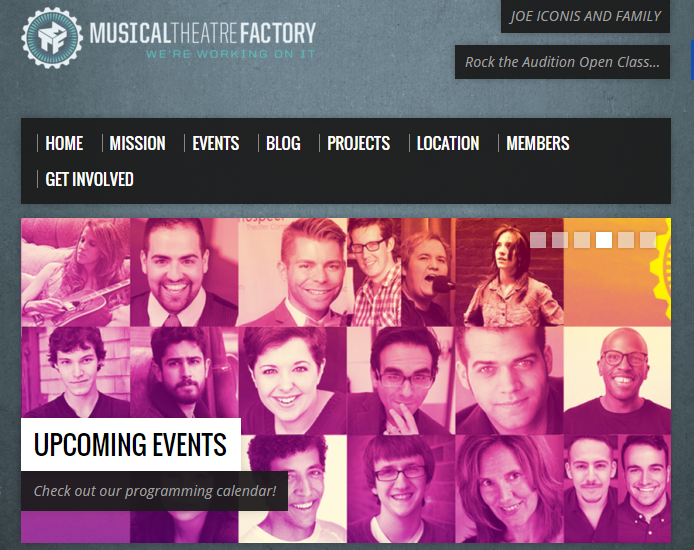 The Musical Theatre Factory serves as a nonprofit initiative based on creative freedom. Less pressure from "critics" and other stakeholders whose goals are focused mainly on profit. Surely, everyone needs to make a profit. But not at the expense of losing your soul. Several theater professionals sometimes just need an outlet of creativity. A story set to music that they need to put out there because they have a story to tell. With passion still at a euphoric high, the next thing they need to worry about is finding an audience.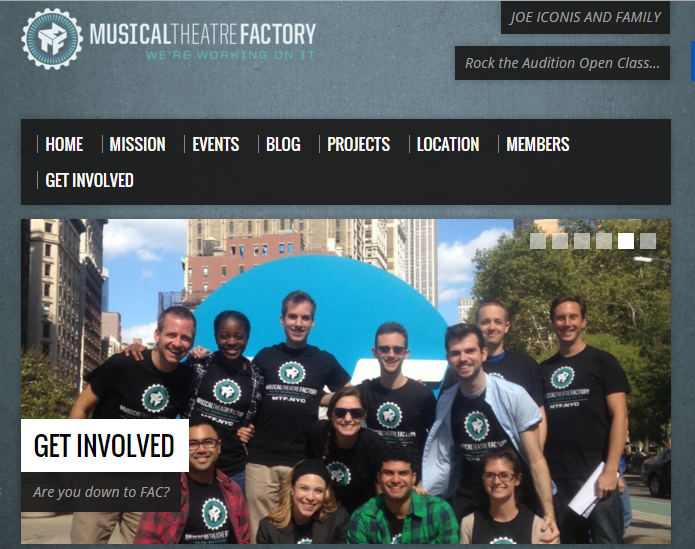 Okay, so a venue like the Musical Theatre Factory comes along to cater to the consummate musical theatre professional. How big is the venue? In the Musical Theatre Factory, space comes at 780 square feet. Big enough to gather an audience. But not too big to compromise the need for the story to be told at an intimate level. With some producers running out of venues on Broadway to get their productions staged. Musical Theatre Factory serves as the ideal incubator for potential hits.
Now Musical Theatre Factory has become the alternative venue for roundtable discussions. Brainstorming sessions work better when like-minded individuals meet. Musical Theatre Factory serves as a place for cooperation for individuals passionate about musical theater.
Some of the events found here are not full productions. Bands like Joe Iconis and the Family perform samplers of previous productions and works-in-progress. The happy-go-lucky vibe in some musical numbers like this live performance of Amphibian make musical theater a fun romp. And since Joe Iconis performs at the Musical Theatre Factory, he gets to sing his own songs live. Compositions like Try Again remind theater professionals everywhere about that thing called creativity. You'll never know how good a song or track can go until it gets performed live. Even better you get to watch Joe Iconis and the family up close and personal.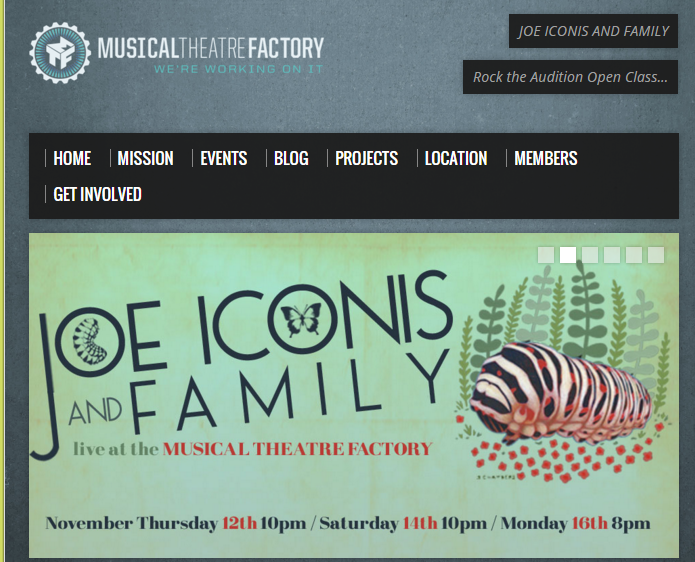 Musical Theatre Factory also stages events like the Rock The Audition Open Class. It is an audition session to be facilitated by Sheri Sanders. Sanders is one of the pioneers of Rock The Audition. And you noticed that they labeled it as an "Open Class". The event description even noted this event as a "tune up class". Everyone that can delivery any rock song onstage gets the feedback they need in order to professionalize their approach on rock musicals. Events like this also prove that rock musicals are not a fad. They are here to stay.
Musical Theatre Factory takes pride in the collaborations that they have established way back in previous productions. One of the collaborations they had is with The Chelsea Symphony. Events like this boost artistic collaboration. Also, it helps in exposing new works and re-igniting interest for the underplayed pieces. Let's face it. Some musical theater songs get stuck in obscurity when there aren't enough musicians playing them. The Chelsea Symphony in partnership with the Musical Theatre Factory hopes such initiatives will revive interest in these what-could-have-been-hits.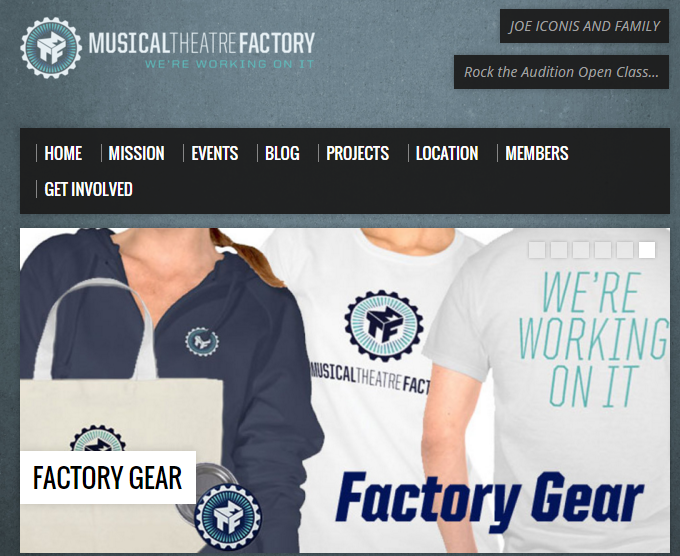 And how can fans of Musical Theatre Factory express their support best? By wearing Musical Theatre Factory Gear, of course. From sweatshirts to hoodies to t-shirts and other souvenir items. Buying one of the shirts prior to showing up in one of their events would be a great idea. This goes hand in hand with their sponsorship program, internship program and concept submissions. But you need to be a member first before your work would be considered. Soon you'd join the roster of Joe Iconis and other multi-talented members.
Performances like Joe Iconis' songs mentioned in this article rely on donations. Whether you'd like to donate online to keep the creative juices sustained or to attend live, the choice is yours. Click here to donate to the Musical Theatre Factory. Volunteer programs are also available on their website. Showing up in person when you can is highly recommended too. For potential volunteers, you may click here for more info. Break a leg.
Venues like the Musical Theatre Factory give hope to artists. Creativity should be unlimited. For how can you polish your theatrical skills when you are not utilizing your talents often enough? Venues similar to the Musical Theatre Factory would soon be featured here. All that is left for you to do is subscribe to our online newsletter and follow us on our social media accounts. Like our official Facebook page, Musicals Online. And follow us on Twitter @musicalsnews. Thanks for reading.