Musical Theatre Anthology: Soprano Volume 1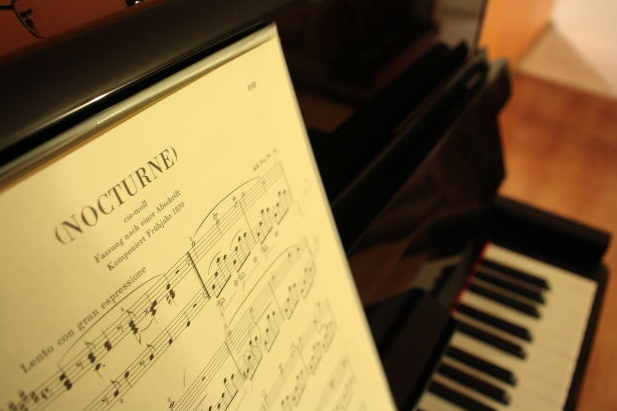 Several musical theatre anthology compilations have been released. The next challenge usually is in classifying them. That meant picking one of the musical theatre anthology books released online based on demand out there. The tricky thing is this. These sheet music books are usually categorized as soprano, mezzo-soprano or belter, tenor and bass/baritone. For this article, the Soprano Volume 1 will be our source of songs.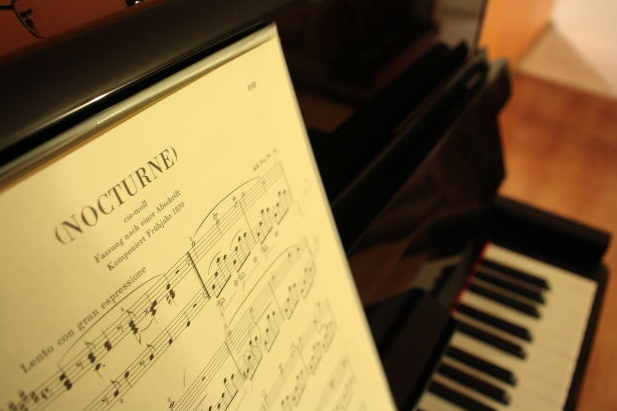 The Musical Theatre Anthology Soprano Volume 1 by Hal Leonard includes some songs that may seem familiar to you. But not in a classical opera soprano manner. This meant performance history tidbits that leaned towards pop-sounding performances. Then again, you would find in the book featured here songs that were written in the era of Irving Berlin, Cole Porter and the tandem of Richard Rodgers and Oscar Hammerstein II. The list will start with the pop-sounding tracks included in the compilation.
Musical Theatre Anthology
Flower Drum Song
Love, Look Away
Range-wise, it has its highs and lows. But some musical theatre aspirants still go for this song as an audition piece for the emotional turmoil it deliver. It is an interesting inclusion into Leonard's collection of music sheets. If this is a sign about how some songs sound less like sopranos and more like belters, then musical enthusiasts (apart from the Lea Salonga nerds) would definitely appreciate having this song in this sheet music collection.
Musical Theatre Anthology
Babes in Arms
My Funny Valentine
Non-musical fans are more familiar with the Frank Sinatra version. But in the musical "Babes in Arms", it's classified under "soprano". It is one of the sweetest inclusions into this musical theatre anthology though. The classical arrangement demands a sweet, invigorating treatment. Ruthie Henshall's version is often one of the versions that easily come to mind in terms of heart-warming quality. Powerful yet vulnerable. An ideal inspiration for aspirants interested to follow in her footsteps.
Musical Theatre Anthology
My Fair Lady
Show Me
Yes. Audrey Hepburn's version comes to mind. But Julie Andrews' version set the standard for singing this classic show piece. This song demands passion. It is supposed to be an angry song because it's is blurted at the height of Eliza Dolittle's frustrations. She's upset and exhausted. But never too exhausted to snap at her lover. That biting performance is what made this song a rather challenging song to sing at auditions. But having the sheet music would be a good start.
Musical Theatre Anthology
The King and I
Hello Young Lovers
Now we are entering classical opera territory. This easily explains why Kelli O'Hara got the part for The King and I revival. She owned it. Now that's not an excuse for you not to challenge yourself in singing this song. Way back when Deborah Kerr sang this aria, the approach used is closer to the bel canto style of singing. Decades later, the same approach is still used. Now choosing a style between O'Hara and Kerr is the next best step for you once you get hold of the sheet music from the Musical Theatre Anthology book.
Musical Theatre Anthology
Kiss Me, Kate
So In Love
An interesting discovery is how the same sheet music got applied in a different range. Ruggero Raimondi included his cover of "So in Love" from Kiss Me Kate in his Hollywood/Broadway-themed album. Still, musical directors would still go for sopranos to sing this heart-breaking soliloquy into love. And Rachel York's version is one of the versions that is easiest to find. It gives you a whole new look into the sheet music found in the Musical Theatre Anthology book.
Musical Theatre Anthology
Oklahoma!
Out of My Dreams
From the ensemble to the solos, all sopranos. The kind of high-pitched yet crystal clear delivery under the guidance of pitch-conscious musical director. Of course in auditions, you simply had to learn the solo parts. Take 16 bars from the sheet music like the one found in the Musical Theatre Anthology book. And use in displaying your vocal range.
Musical Theatre Anthology
Porgy and Bess
Summertime
It may be a short compared to other songs listed here. But whatever it lacked in song length, it made up in its high range needed. For an English aria, it surely was a gauntlet of high notes that fitted a sweet lullaby. It served as an irony knowing how demanding opera can get even when sung in English. But an ideal way to accept the challenge of learning how to sing Summertime is by getting hold of its sheet music.
The Musical Theatre Anthology Soprano Volume 1 belongs to a series of musical theatre anthology books available on line. And they have collections of sheet music for mezzos and bass/baritones. An ideal gift for musicians and aspiring performers. Click the following links to buy Volume 1 for Mezzo-Soprano and Volume 1 for Baritone. There is also a 16-Bar edition of the Musical Theatre Anthology book for easy recommendations.
Sheet music is easy to search on Google. But owning one of the music sheet collections in the Musical Theatre Anthology series is still the ideal way to go. You realize how much it is as a practical way to prepare for a series of auditions. And how ideal it is as a historical foray into musical theater. So make sure to subscribe to our online newsletter. Just refresh this page to see the pop-up box again. Follow us on our social media accounts too. Like our official Facebook page, Musicals Online. And follow us on Twitter @musicalsnews. Thanks for reading.