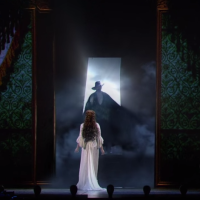 Seems like the race for the musical with the most number of revivals is on. With "Les Miserables" eventually relenting to a revival, the revival of "The Phantom of the Opera" is only appropriate.
Buzz surrounding about the first black actor to play the title role was met with initial skepticism. Regardless of who plays these roles that have etched an indelible mark on our memories, it would still be interesting to analyze the characters that we all could relate to at once.
The Phantom a.k.a. "OG"
In Andrew Lloyd Webber's version, the origins of "OG" was mentioned as from a freak show and was described as a genius and prodigy, at least according to Madame Giry. He eventually found the perfect voice to interpret his music in his ward, Christine Daae. The part that described him as a genius and prodigy turned out to be more applicable in creating mazes and traps within the opera itself in a way that even the perceived owners can't control. These skills at manipulating the acoustics and other parts of the opera gave him the reputation as "The Phantom of the Opera" as if he's just a ghost that everyone can hear and sense but could never see.
Christine Daae
Swedish soprano Christine Daae received her earliest music lessons from her father who was a violinist. Her father also constantly reminded her of her "Angel of Music", an entity that she never saw or met. This was mentioned in the song "Wishing You Were Somehow Here Again". After her childhood friend, Raoul, chided her for her "imagination", she then asked "OG" for his proof of existence.
A character that Webber initially created for his wife at the time, Sarah Brightman, it eventually became associated with other musical theater actresses that became angels of music.
Raoul, Vicomte de Chagny
Christine's childhood friend and eventual lover, he tried to win her love despite the seemingly indomitable rivalry looming at the background. He realized that it is not enough to be the opera's new patron and was steadfast in his love for Christine. He promised a better life for Christine as mentioned in the song "All I Ask of You".
Carlotta Giudicelli
The original prima donna of the opera house in the story, it was her walk-out from the stage that prompted Christine to be the new prima donna. It is obviously a move by OG to finally put his ward into leading lady status and finally headline operas. She is self-centered, vain and like hogging the spotlight to herself – this, despite blunt feedback by OG as mentioned in one of the letters that Madame Giry would deliver to the opera owners. Her voice was reduced to a frog's croak in one production where she snatched the lead role from Christine. This is where it was slightly suggested that OG's powers were beyond the supernatural.
Ubaldo Piangi
A tenor with pronunciation issues, Piangi comes across more as a tool for Carlotta to play around and make her look better on stage. Not that Carlotta is off-tune but she's a diva that needed someone to bully and that someone turned out to be Piangi. Piangi in return ends up becoming Carlotta's lackey to the point of parroting everything that Carlotta said. An easy pushover, he ended up becoming Raoul's pawn to entrap OG later in the story.
Madame Giry
The only character in the musical that may have an idea behind OG's real identity, Madame Giry was only to scared to tell more. This sealed the mystery shrouded in the character of OG. It seems like she was the only person who may have seen OG prior to wearing the mask and the tuxedo. Before Christine, only she had access to OG's lair. By her directions, Raoul found the way to OG's hideout.
Meg
Madame Giry's daughter and Christine's best friend. She is one of the resident dancers of the opera house.
Firmin and Andre
The new owners of the opera house, they eventually downplayed OG just like Raoul. While they don't mind having Christine headline their operas, being in good terms with Carlotta, they eventually relented to her whims. It was this professional conflict that pushed OG's territorial hold on the opera.
Unlike most musicals, the extra attraction that "The Phantom of the Opera" holds over its fanbase is the suspense element. Sure, there is a love triangle and some characters fall in love but it is the dangerous kind of love. The conflict that made it extra interesting is how Christine is frightened of OG but enamored with him just the same. Sometimes it seems like hypnosis like how Christine fainted in the middle of OG's "Music of the Night". But most of the time, it's useless to understand what made her fall for OG. It's neither good nor bad. It just is. It served as the main meat of the story.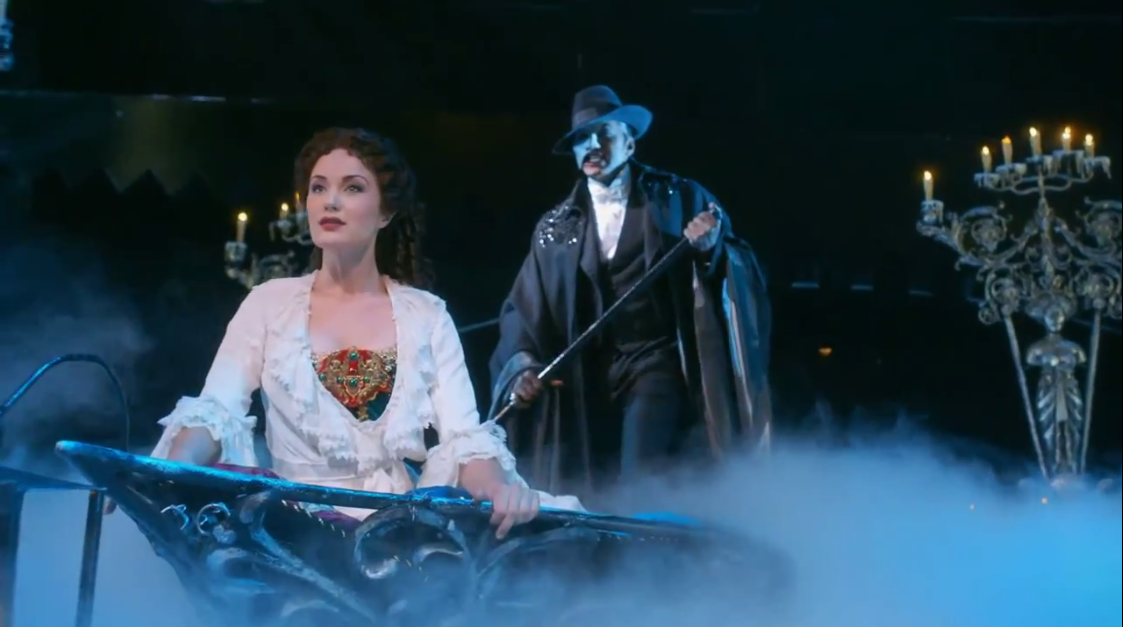 To keep yourself updated with the latest articles from us, like our official Facebook page, MusicalsOnline.com, and follow us on Twitter @musicalnews. Thanks for reading.