Waitress the musical in Manila – International premiere
Atlantis productions did it again, sharp production!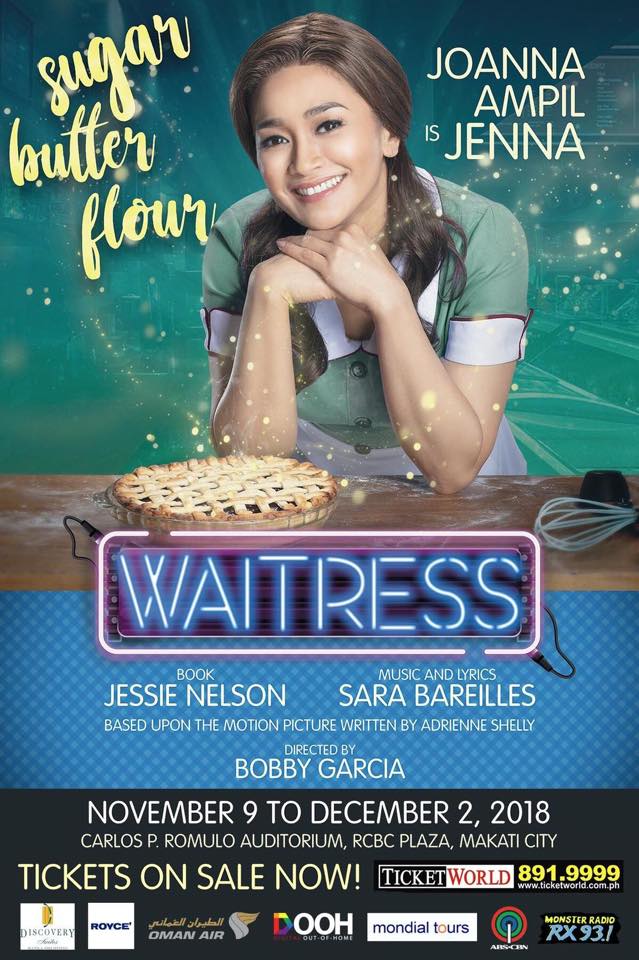 Never really heard the music or watched much except some excerpts online, so I was ready for a brand new musical.
Of course I was ready to like it since my previous experiences with productions from Atlantis are consistently good. Watched: Addams Family, In the Heights, Kinky Boots, Side Show.
First gift is to watch madame Bituin Escalante on stage again. This powerful woman has such a strong domain of her voice and can play with it as she pleases, and her acting skills are at par with her voice to say the least. A sure quality bet in any production.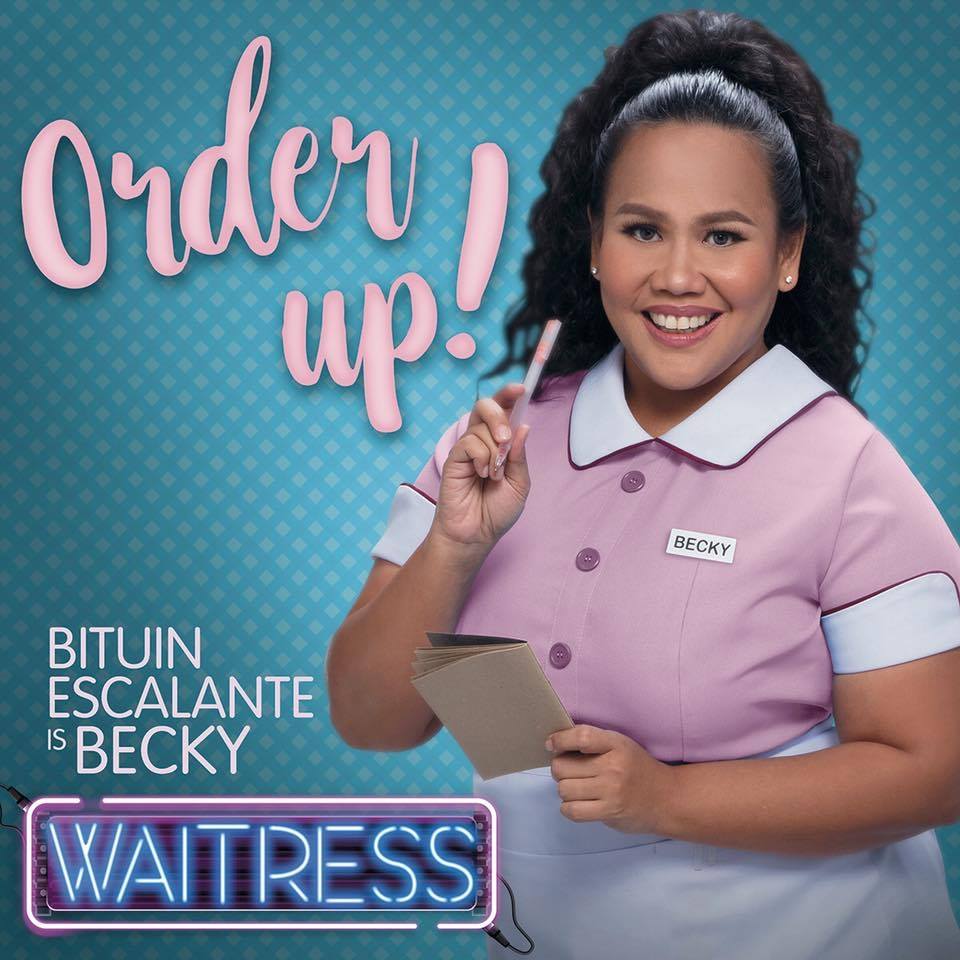 Congrats goes of course to the star of the show miss Joanna Ampil. Was excited to watch her perform. One of our top international theater performers in the Philippines, wow, now that is a treat!!! And she delivered as high as my expectations were.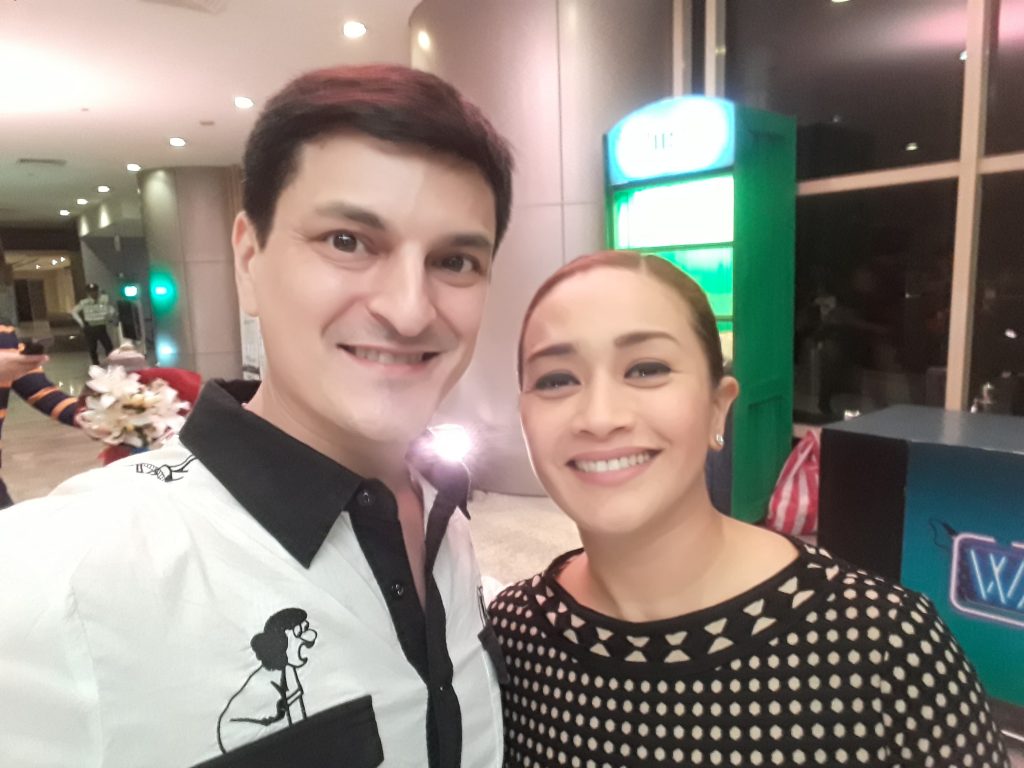 That was my fanboy picture moment, apologies for my eye bags hehe.
New discoveries as actors for me were the weird couple, I love weirdest characters. And the performers who made justice with the job: Nino Alejandro as Ogie and Maronne Cruz as Dawn.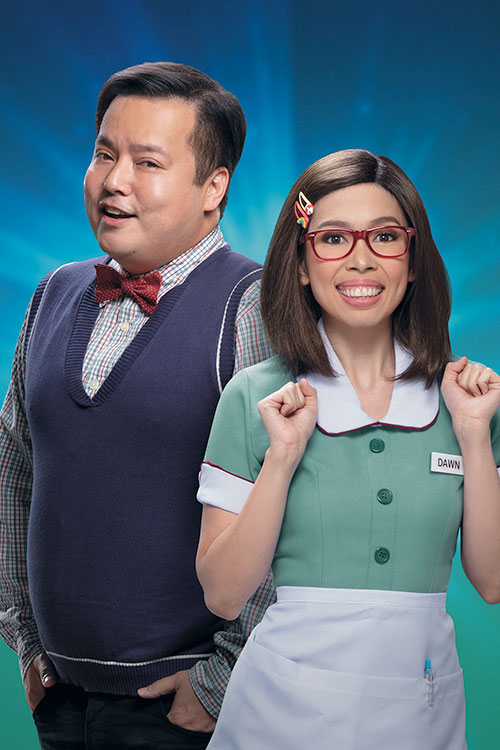 Both so funny and unique, made us all laugh. My Tony to featured actors goes to them!
Happy to watch for the first time actor and director (he was assistant director for the play) Steven Conde. Great job doing the difficult part of playing an old man without overdoing it. Heart goes out to his character.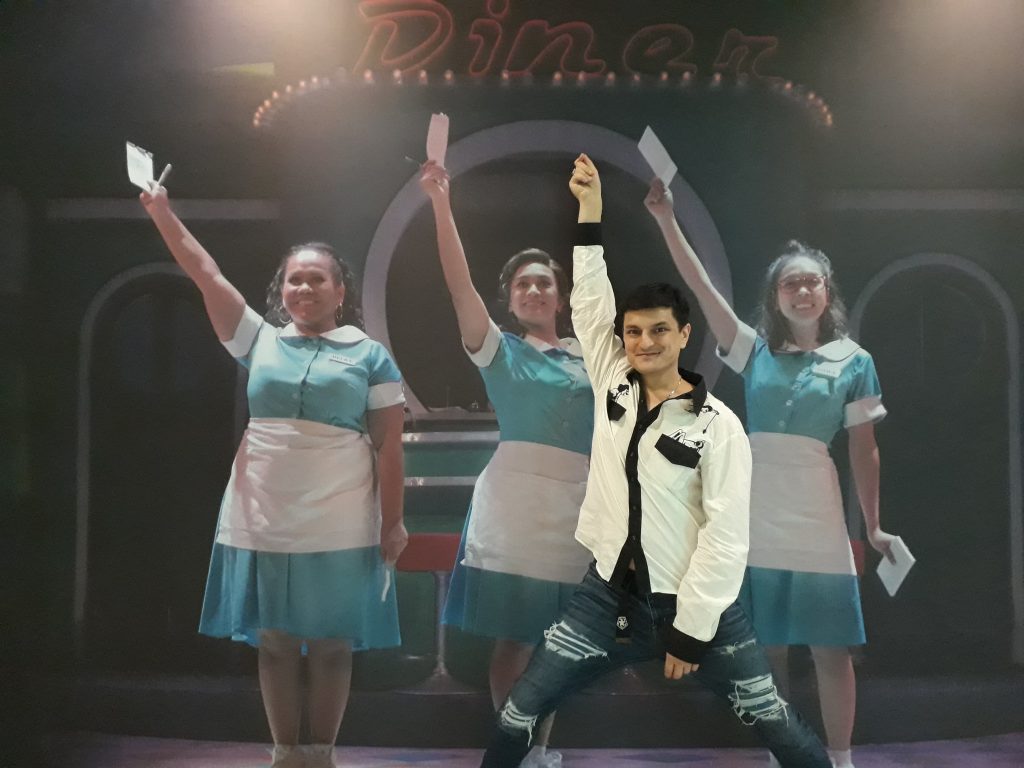 Playing the boss of the pie shop we have Dean Rosen as Cal, and the hillbilly husband George Schulze. Both with long hair and beard really help transport us to provincial deep America, cool deep accents. Congrats!
On the ensemble saw great energy by Luigi Quesada and Teetin Villanueva who have already quite a number of productions on their backs!
And this is a love story, so don't wanna leave out the romantic lead man Bibo Reyes as Dr. Pomatter.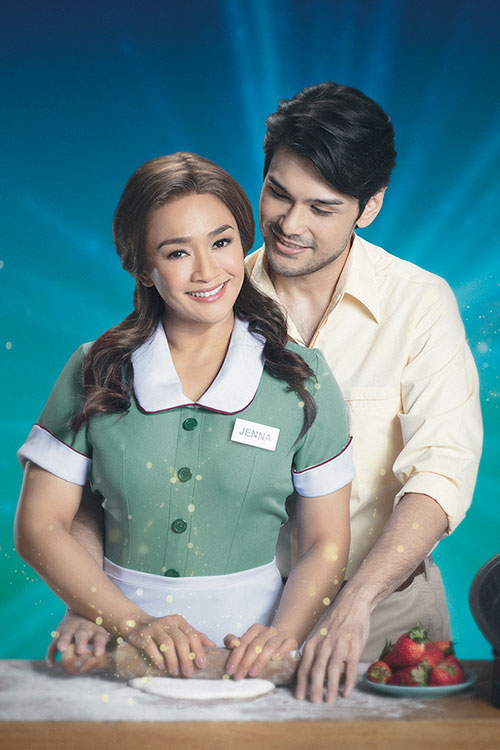 He made us all feel kilig (Tagalog for some kind of romantic nervous feeling).
The international premiere of Waitress will run from November 9 to December 2 at the Carlos P. Romulo Auditorium, RCBC Plaza, Makati. For tickets, contact TicketWorld at (632) 891-9999 or visit www.ticketworld.com.ph 
A pleasure to watch this cute little musical love story encouraging women to be independent and follow their dreams!
Kuya Manzano for Musicals On Line