'Without Love' | Hairspray Live!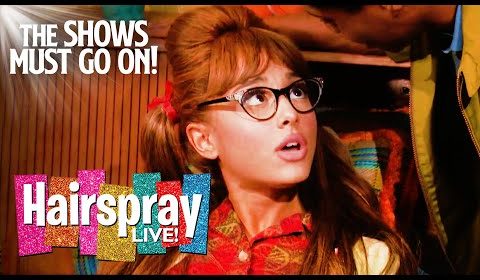 Ariana Grande, Ephraim Sykes, Garrett Clayton and Maddie Baillio form an epic quartet and demonstrate that the power of love knows no bounds.
From Hairspray Live (2016): Hairspray Live! tells the inspiring story of Tracy Turnblad (newcomer Maddie Baillio), a plump teen in 1962 Baltimore who wins a spot on a local TV dance program and ignites a campaign to integrate the show. The three-hour live event is directed by Tony Award®-winner Kenny Leon and features choreography from Tony Award®-winner Jerry Mitchell. The all-star cast includes Kristin Chenoweth, Harvey Fierstein, Ariana Grande, Derek Hough, Jennifer Hudson and Martin Short. (Original Title – Hairspray Live!) – 2016 Universal Studios. All Rights Reserved.
Buy or Rent The FULL SHOW here:
http://tiny.cc/5otspz
Donate to these worthwhile arts causes:
UK: http://actingforothers.co.uk/
US: https://broadwaycares.org/
Australia: https://www.actorsbenevolentfund.org.au/
Donate to NHS Charities COVID19 Appeal:
http://uk.virginmoneygiving.com/fund/NHSCharitiesCOVID19
Welcome to The Shows Must Go On the channel bringing you showtunes, backstage access and full performances from some of the best loved musicals in history!
Featuring melodic moments, show-stopping solos and high notes for the history books.
Subscribe for more here: http://tiny.cc/m08flz
#Hairspray #ArianaGrande #Musical #TheShowsMustGoOn #MusicalTheatre #GarrettClayton #EphraimSykes #MaddieBaillio