Broadway Profiles with Tamsen Fadal: 05/02/21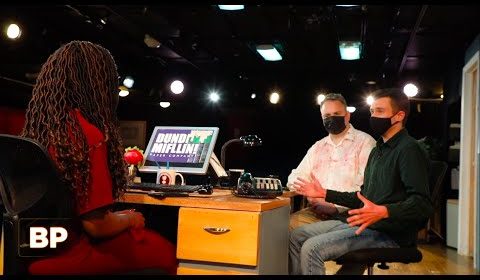 Before it airs nationwide, we're offering a look at the newest episode of BROADWAY PROFILES. Hosted by Emmy-winning anchor Tamsen Fadal and powered by Broadway.com, this installment will air in New York City on May 2 at 6PM ET on WPIX. Be on the lookout for BROADWAY PROFILES WITH TAMSEN FADAL, the only nationally syndicated weekly theater news program, on your local TV station.
Featured this week:
– Host Tamsen Fadal speaks with stage and screen star Ethan Hawke about the upcoming WAITING FOR GODOT, his new novel, his Showtime miniseries and much more.
– In other WAITING FOR GODOT news, Fadal talks to Tariq Trotter and Wallace Shawn, who star alongside Hawke and John Leguizamo in Samuel Beckett's play, which finds new resonance as a virtual production.
– Tony winner LaChanze returns to Broadway Profiles for an update on her pivotal role in this season of NBC's hit seriesThe BLACKLIST.
– Broadway.com Editor-in-Chief Paul Wontorek catches up with theater couple Rob McClure, star of the upcoming MRS. DOUBTFIRE musical, and his wife, actress Maggie Lakis.
– Broadway.com correspondent Charlie Cooper heads to the Orbach Theater for a sneak peek at one of the first shows returning to the New York stage, THE OFFICE! A MUSICAL PARODY.
To find out where Broadway Profiles with Tamsen Fadal airs nationally, head here: https://www.broadwayprofiles.com/