Potiphar | Joseph and The Amazing Technicolor Dreamcoat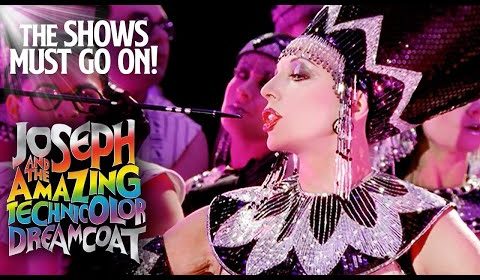 From 'Joseph and the Amazing Technicolor Dreamcoat' (1999): Inspired by the record breaking London Palladium production, this version stars Donny Osmond, Maria Friedman, Richard Attenborough and Joan Collins. A lively and colourful journey through Ancient Egypt, Joseph and the Amazing Technicolor Dreamcoat follows the rags to riches story of Joseph, his eleven brothers and the coat of many colours. Spectacular visuals and an enchanting score packed with hit songs including Close Every Door to Me, Go Go Go Joseph and Any Dream Will Do make this a dream of a show for the entire family.
Buy and Keep the full show here:
http://tiny.cc/fri5lz
If you enjoyed that why not check out these other hit musicals! :
Cats: http://tiny.cc/bsi5lz
Jesus Christ Superstar: http://tiny.cc/mti5lz
Phantom of The Opera: http://tiny.cc/7ui5lz
Love Never Dies: http://tiny.cc/3yi5lz
Donate to these worthwhile arts causes:
UK: http://actingforothers.co.uk/
US: https://broadwaycares.org/
Australia: https://www.actorsbenevolentfund.org.au/
Donate to NHS Charities COVID19 Appeal:
http://uk.virginmoneygiving.com/fund/…
Welcome to The Shows Must Go On the channel bringing you showtunes, backstage access and full performances from some of the best loved musicals in history!
Featuring the best performances from musical theatre and beyond!
Subscribe for more here: http://tiny.cc/m08flz
#Joseph #DonnyOsmond #JoanCollins