Top 10 Musical Theater Duets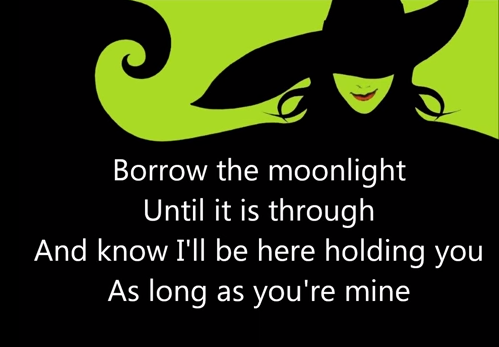 Writing about the top 10 musical theater duets meant ranking the last song syndrome (LSS) effects that a song possesses. One of the main reasons behind revivals is that some fans never got over most of these songs. The performers may change. But the fascination with these tunes never wavered.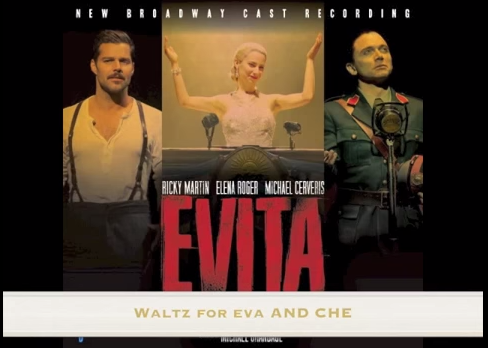 10. Waltz for Eva and Che
Che served as the one-man Greek chorus questioning our titular character, Eva Peron. Evita justified her indiscretions through the line "So what are my chances of honest advances? I'd say low". Challenging critical thinking through a waltz was made possible by Andrew Lloyd Webber. Of course, with the help of Tim Rice. Who would have thought morality would play a role vital enough to merit a waltz? The love-hate relationship that Evita had with the skeptical audience of Argentina was summed up best in this waltz. You don't always like your dancing partner. But you dance with him anyway for the repeat performance. It's the kind of drama that merits a spot on our top 10 musical theater duets.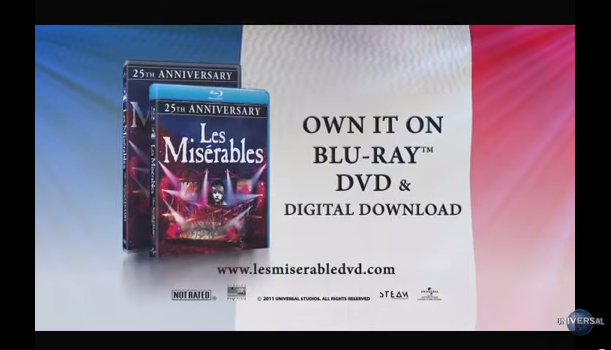 9. Confrontation
Speaking of conflicts between good and evil, we go to Les Miserables. Now being poor and downtrodden are never excuses for breaking the law. But this is discussed in the Confrontation between Jean Valjean and Inspector Javert. Earning a spot on our top 10 musical theater duets. Javert reminds Valjean the parole he violated with full disdain. On which Valjean responds about taking responsibility of something the could not mention. Because Javert is too preoccupied on nagging on the escaped convict. It became a battle then on who sings louder. The beauty is in making it seem like they are outsinging each other in this musical without compromising the tunes. That tactic made this duet extra memorable.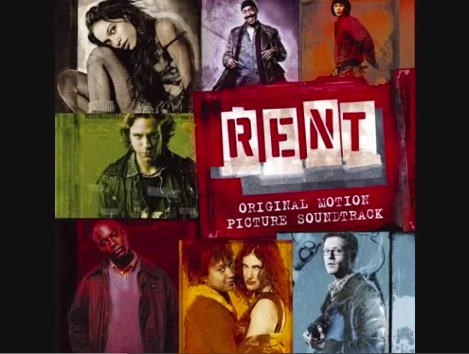 8. I'll Cover You
Perhaps the sweetest duet between gay lovers that made the audience forget about the dark theme of Rent. I'll Cover You serves as the closest thing Angel and Colline could get for a wedding theme. The lines "You'll be my king. I'll be your castle" are replied with "No, you'll be my queen. I'll be your moat". They sound like wedding vows. It presented LGBT love at its purest and genuine. Perfect for the marriage equality declared just days ago.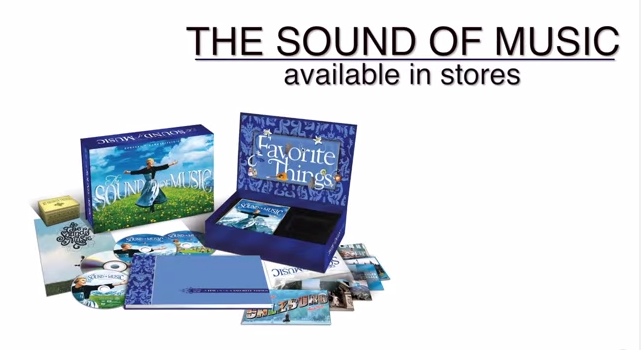 7. Sixteen Going on Seventeen
"I am sixteen going on seventeen. Innocent as a rose" Yes, indeed. Tender age has a tendency to view young love full of optimism. The innocence is the focal point of the song here in The Sound of Music. Liesl viewed her youth as a good thing. This is in contrast to how Rolfe was upfront about telling her "You need someone older and wiser telling you what to do". An exchange of banter made this ditty a memorable addition to our list of top 10 musical theater duets.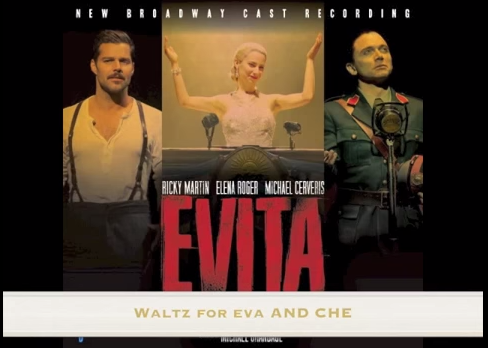 6. I'd Be Surprisingly Good for You
Don't let the seductive music fool you. This is an exchange of indecent proposals. That's what made this duet an enthralling inclusion to our top 10 musical theater duets. Women like Evita are capable of sexually-charged offers without going the cheap route. That is if this musical adaptation is to be believed. Pardon the disclaimer. Remember that Andrew Lloyd Webber and Tim Rice based the musical from the hostile unauthorized biography "Woman with the Whip". It made Evita a character in control of her sexuality. The kind that would convince Juan Peron to get into a convenient relationship with her. They made politics sexy. Very sexy.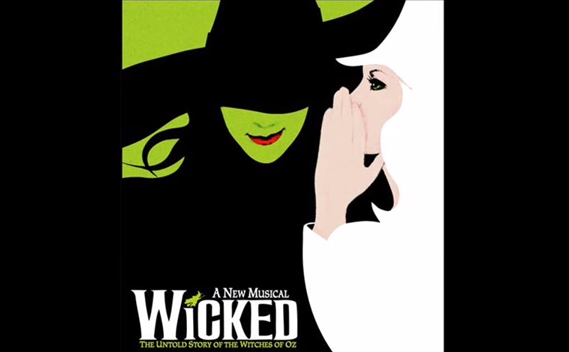 5. As Long As You're Mine
The song that validated Fiyero's entry to the dark side. As Long As You're Mine addressed the fact that it may have been a rash decision on his part. Wicked challenged contemporary pop culture's gender roles as presented in the relationship that was made official halfway through this song. Fiyero left the beautiful blonde Glinda for the green renegade Elphaba and risked getting ostracized in the process. It got included into our top 10 musical theater duets for being honest about their feelings. It's not about ideology. It's less about critical thinking, obviously. It's about love. Being a freethinker has its side effects indeed.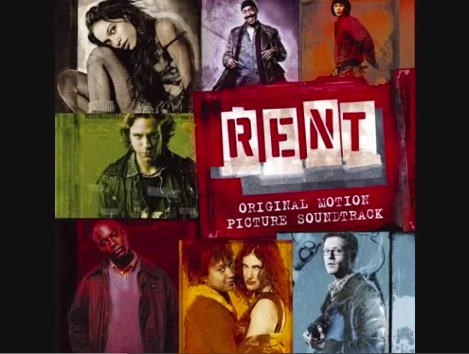 4. Take Me or Leave Me
Ah, love! More like "Argh! Love!" as presented by Maureen and Joanne in Rent. Their duet creeps up into our top 10 musical theater duets. Why the hell are you staying in a relationship that doesn't guarantee loyalty? "There will always be women in rubber flirting with me!" If that line doesn't give you an idea of a volatile relationship, what could be? The title itself!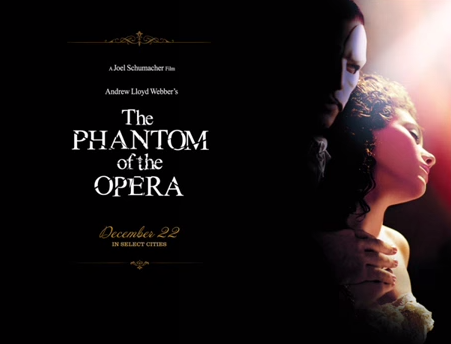 3. All I Ask of You
Phantom of the Opera's All I Ask of You is occasionally blamed for having Team Raoul and Team OG/Phantom. But Christine's indecisiveness is so intense. It poured out into having a duet with Raoul. And the moment Raoul confirmed that OG is not a figment of Christine's mind, he then vowed to protect her. His proposal proved attractive enough to make Christine realize "All I want is freedom". This is not about being ungrateful to OG. But it is more about Christine learning to think for herself. It makes Raoul a convenient choice for her as presented in one of the top 10 musical theater duets featured in this list.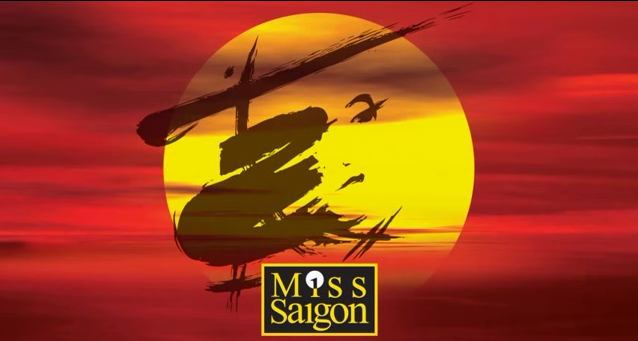 2. Sun and Moon
"And we meet in the sky" Now kiss. Now everything feels right in the world. Kim and Chris found love in a hopeless place called Vietnam. The love that blossomed between a neophyte bar girl and her first and only john made them forget the current situation. Miss Saigon produced duets like Sun and Moon that make you root for the couple. The intensity is there to push this song into our list of top 10 musical theater duets.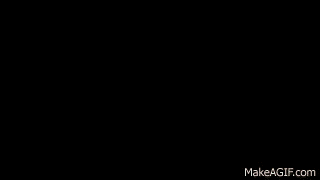 1. Last Night of the World
Why Last Night of the World? Because the future is bleak and tomorrow is no longer a guarantee in war-ravaged Vietnam. War is not an excuse to find love as presented in Miss Saigon. Kim and Chris are so in love. The fear that surrounded them is understandable. What if it is indeed the last night of the world? Then fall in love today. Little wonder why this song made it. Ranking first on our top 10 musical theater duets.
Chances are you have yet to get over the duets in Miss Saigon that got included in our top 10 musical theater duets. Might as well click here in order to take advantage of the special deals that come with purchasing tickets at the Prince Edward Theatre. Enjoy!
Surely, you're craving for more when it comes to articles here at Musicals Online. It would be highly recommended that you subscribe to our online newsletter. Getting the updates straight to your inbox would avoid getting left out in the cold when you least wanted it. Real-time updates are possible by liking our official Facebook page, Musicals Online, and by following us on Twitter @musicalsnews. You would be glad you did.