Devoted Dreams – NYC Equity Principal Auditions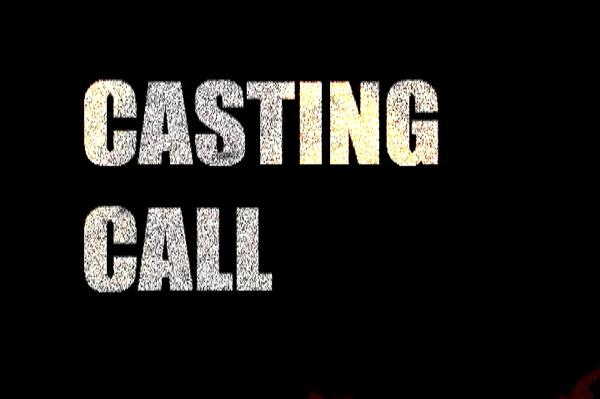 Anna Bamberger Productions
Description:
Anna Bamberger Productions | New York, NY
Call Type
Equity Principal
Contract
Mini
$418/wk
Personnel
Writer: Christopher B. Latro
Producer/Director: Anna Bamberger
Casting Director: Joy Dewing Casting – Holly Buczek
• EPA Rules are in effect.
• A monitor will be provided.
Performers of all ethnic and racial background are encouraged to attend.
Always bring your Equity Membership Card to auditions.
Other Dates
Rehearsal: May 11-May 26
Previews: May 27
Opening: May 30
Closing: July 3
*There will be 7 performances a week – Tuesday-Sunday evenings, Saturday & Sunday matinee.
Seeking
Equity actors for various principal roles in this new play.
see breakdown.
Breakdown
Alexander, a young man freshly married, is building his promising asset management career. Alexander is tempted by distractions from his life and can get lost in the overbearing demands of his parents. His young wife Eva is lonely and yearning for a family, a dream that seems so close upon the arrival of Silver, a young, seemingly abandoned but surprisingly knowledgeable kid. Who is he? Who are his parents? Can he appease the tensions arising within the young couple's home and help them find a way?
Seeking actors of any ethnicity for the following roles, some of which will double:
ALEXANDER
Male, mid to late 20s. A young NYC professional and husband to Eva. Uncertain about the future of his new job, which is not really his thing. Manipulates his way through life.
YOULENSKY/GRAVIER
Male, 40s-early 50s. YOULENSKY: A successful businessman, powerful, aggressive, and arrogant. A trickster. GRAVIER: A company rep, well-groomed, who tries his best. Quiet and cautious, he is attentive to detail.
ZACHARY/MR. BLUMENTHAL
Male, 40s-early 60s. ZACHARY: Thin, tall, and strong. Less practical than the women. MR. BLUMENTHAL: An Eastern European immigrant, tall and attractive with a slight accent. Holds on to the values of his immigrant family.
EMERY/MRS. BLUMENTHAL
Female, 40s-early 60s. EMERY: Zachary's wife, pale and thin. Adept at physical/vocal changes. MRS. BLUMENTHAL: Motherly figure. An Eastern European immigrant with a still-audible accent.
EVA/LESLEY
Female, mid to late 20s. EVA: Alexander's young wife, quiet and gentle. Doesn't work and wants a simple life; at odds with Alexander's lifestyle. LESLEY: A beautiful, excitable young woman. Interested in business and knows how to use her looks and sex appeal, though she may not be quite comfortable doing so.
SILVER
Male or female adult to play 10-12 year old boy. Unearthly boy – wise, smart listener, and able to manipulate situations. An advisor to Alexander and Eva.
Company:
Anna Bamberger Productions
Contact:

[Name Withheld]

Response Method(s):
audition
Audition Information
When:
Equity Principal Auditions
Tuesday, January 20, 2015
9:30 AM to 5:30 PM
lunch 1 to 2
Where:
Actors' Equity Association Audition Center
165 West 46th Street
16th Floor
New York, NY 10036
What to Prepare:
Prepare a brief contemporary dramatic or darkly comedic monologue under two minutes.
Bring picture and resume, stapled together.
Minors must be accompanied by an adult