I Watched the Cats Trailer…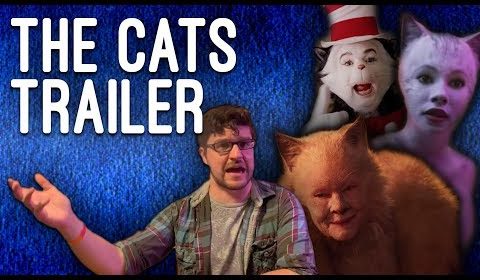 ►Subscribe: http://goo.gl/673d7i ►Patreon: http://patreon.com/MusicalMash
I know it's Skimbleshanks not Shimbleshanks. Don't @ me. There are like a thousand cats in this thing. Also, for legal reasons, it's apple juice.
✽ ✽ BIG WALL OF LINKS ✽ ✽
👾 Discuss on Reddit: http://reddit.com/r/musicalmash
🎧 Listen to the podcast! http://jimandtomic.com
✽ ✽ SOCIAL STUFF ✽ ✽
Find Tommy (aka Mr. Mash) on social…stuff…
🐦 Twitter http://twitter.com/MusicalMash
📘 Facebook http://facebook.com/MusicalMash
🤖 Tumblr http://musicalmash.tumblr.com
🐳 Reddit http://reddit.com/r/musicalmash
If you're reading THIS comment below with … – that's how I'll know you read this far. 😉
Oh, and would you click that like button? Love you forever.