La Traviata: Abandon Pleasure for Love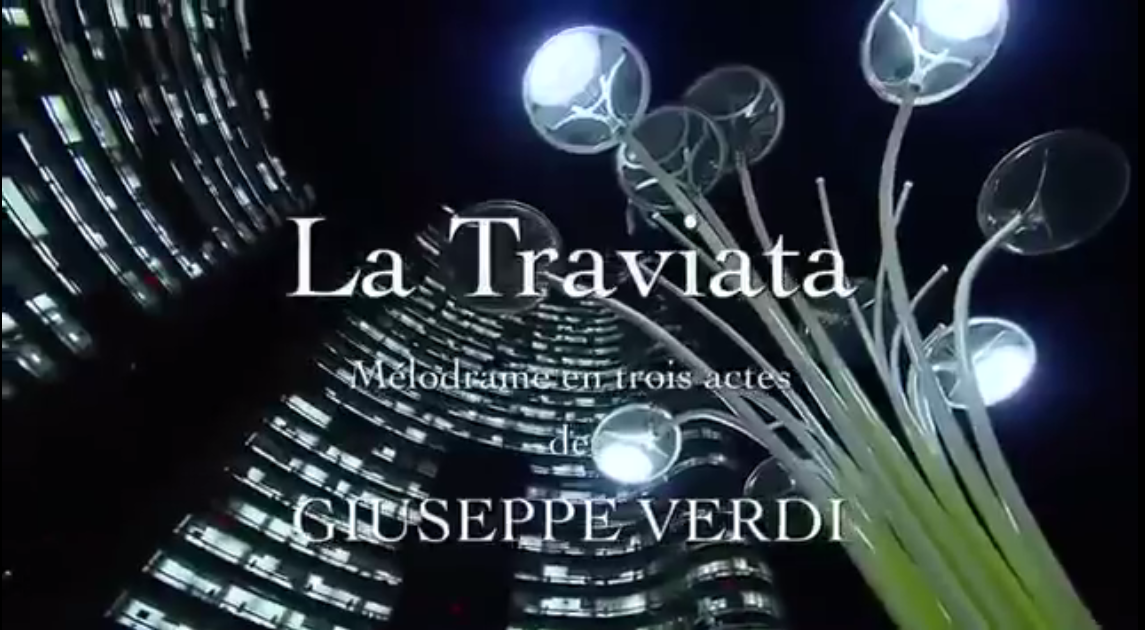 Remakes, reboots, revivals, reruns – why do we like recycling stories? Because not all versions get it right previously. And no matter how promising a story is, if a production falls flat in making the audience care about its characters, another production would try to get it right.
No wonder some folks end up watching La Traviata (The Fallen Woman) from one theater production and watching it again with another theater production, expecting a better version. So if this version of La Traviata that I am going to discuss is the first version that you have ever watched, your expectations might be higher the moment you try watching next. It's like watching a show you just enjoyed get outdone and outperformed.
Verdi's Best or Famous Work?
I prefer to think that this is Giuseppe Verdi's most commercially viable due to its simple story and LSS-worthy music. But cast the wrong people or put up a production that focused more on the music and less on the story-telling aspects and don't expect the audience to care. Put opera performers that know to infuse the acting demands of the role into the singing and you get a memorable production. Put Diana Damrau in the role of Violeta and Piotr Beczala as her love interest, Alfredo, you have a nice alchemy going on.
If the audience is so accustomed to the music already, the next thing left for you to work on is the presentation. It's neither too period nor too modern nor does it have to be. While some productions went the Eurodance look (mostly pristine white background bordering on shades of silver), this version went the banquet hall look. It was staged at Teatro Alla Scala in Milan, Italy, one of the conservative audiences known today.
Modern and Classy
Going modern without too modern, while the overture played on Act 1, the stage showed Violeta getting dressed for the party she arranged in her own home. Her hair was curled on the side giving that Roaring 20's vibe. The big flower that served as the opera's emblem rested easy on her hair as an ornament. It was only when her guests were shown that it became evident that it was set in a not so distant time.
Fast forward to when Violeta has lived with Alfredo and it's like your typical homey environment by the prairie. It showed Alfredo having a job apart from enjoying the almost married life with Violeta. Perhaps because the lyrics didn't mention or give any idea anyway what livelihood he had apart from writing so it's a loophole in the libretto that this production took advantage of.
The picture that Giorgio Germont used to blackmail Violeta emotionally was just a simple black-and-white photo, not a stencil sketch that others would use – another detail that reminded some audience members that it's not a period opera despite the century-old score. But my fave detail had to be Violeta's blonde afro wig that she removed later on as a literal way to let her hair down (albeit fake) as she tried to apologize to Alfredo.
Despite the audience knowing how the story ended, the production behind this version was considerate enough to think of the newly converted fans. Not everyone has seen any production of La Traviata whatsoever and they'd be lucky to have friends to watch this with them that will not spoil the story for them. So the open-ended way with how they chose to close the story was a nice touch. In the same way, those who may have seen other versions would breathe easy that it doesn't have to end so sad. It would leave them thinking though as what really happened at the end.
Acting While Singing
The demands imposed on opera singers today included decent or believable acting skills to go with their talents. While it is still staged on theater, there are cameras that can zoom in or out when broadcast on television or streamed live on the internet. Add the proliferation of high-definition TV and you soon need to prove your acting mettle as well before a wider audience. It's the little things that end up noticeable sometimes when you know you are watching an opera, not a concert.
The little nuances that Beczala did as Alfredo made me anticipate the character development at hand. Earlier in the story, he was shown as fidgety on his seat as his friend, Gaston, did the talking. Later, when he found the chance to show off to Violeta but forgetting that his cup is already empty, he tried to refill it – only for the cup to overflow and almost spilling some on himself. As an enraged jilted lover, the rage was contained but slipped through the cracks. The moment he shifted to the line "I paid for my whore!" (the usual translation for the line where Alfredo is at the height of his rage) Beczala improvised the scene by throwing the cash up instead of towards Damrau (harsher versions showed Alfredo shoving the cash to Violeta's mouth). That was a gesture I interpreted as Alfredo being not angry enough for what Violeta did. It's the only complaint I have based on what I have seen from him.
Damrau portrayed Violeta as one happy with her life – someone whose happiness is not a front but would be occasionally contemplative of her current state of mind as shown in that scene where she's dressing up for the party. It's the portrayal that fitted her earlier decision not to accept the love that Alfredo offered since she's already living a life of pleasure. In the scene where Violeta and Alfredo see each other after the breakup, the spotlight focused on Violeta to highlight her inner thoughts in the middle of a boisterious crowd. I like that approach since Damrau responded well to the spotlight. She can shift her mood and facial expressions from a cheerful mood with the lights all over the stage and to a gloomy mood once the spotlight focuses on her. If you're not paying attention well enough, you'd miss the point at how the lighting effects portrayed Violeta's inner conflict – a theatrical touch to the conflicting emotions within.
Just like the other opera I reviewed (Les Contes d'Hoffmann), this doesn't have a DVD version yet. In case this gets a DVD version, it would sell well knowing that it will be soon available in other languages for the subtitles. I highly recommend it to everyone.
---
For more updates regarding musicals and opera and everything in between, like our page, MusicalsOnline.com. For some positive reinforcement and inquiries if ever you need content providers for your website, like my Facebook page too, Purple Thunder Solutions. Thanks for reading.