Musical Theater Duets from Online Sheet Music Inc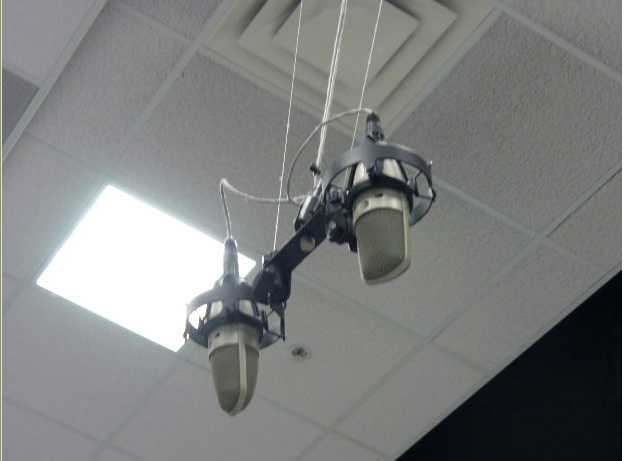 Searching for sheet music containing musical theater duets can be such a chore. The website Online Sheet Music Inc have some duets transcribed into sheet music. Some of them may be familiar to you by now. Others are from musical theater productions you are familiar with instead of the songs. Would learning the duets increase your chances of bagging a role in your dream production? Hence the varied list. Romantic duets may be the norm. But other duets worth learning that are found from Online Sheet Music Inc are also listed here. Only screengrabs of the samples provided online are posted. They come with links for everyone interested to purchase arranged alphabetically.
Musical Theater Duets
Annie Get Your Gun
Anything You Can Do
Speaking of non-romantic musical theater duets, this list kicks off with Anything You Can Do. It's marital dispute that escalated into a game of one-upmanship. Not always the ideal way to resolve conflicts. But the couple in trouble drop the gun showdown and sing instead. It's the mindset you develop prior to singing this duet. Collaboration with a performer you are comfortable of fooling around is highly recommended.
Musical Theater Duets
Chicago
Class
The duet I Am My Own Best Friend is not found at Online Sheet Music Inc among their inventory of musical theater duets. But they have the sheet music for Class. So you can explore your inner bitch. It's less about being in tune and more about dishing out your brand of cattiness. Being in tune still helps though. Get the notes and the attitude right. Complete the packaging by including this sheet music in your auditions' book.
Musical Theater Duets
Into The Woods
Agony
Agony is one of the musical theater duets that featured manly men. As opposed to Les Miserables' Confrontation. Agony is more of a conversation between brothers about their issues with women. The lines between bragging and whining are present here. Like which prize is tougher to bag? Cinderella or Rapunzel? It's a fun romp exploring men's issues about women and how they handle relationships.
Musical Theater Duets
Les Miserables
In My Life
Speaking of Les Miserables. Online Sheet Music Inc does not have Confrontation. They have In My Life. It's a saccharine-sweet duet about lovers that met for the first time. It's more of a duet and less of a trio. That is in case you're wondering this track's inclusion into our finds from Online Sheet Music. The kind of sweetness Marius and Cosette delivered into this song demoted Eponine into backup vocals level. As one of the top selections for musical theater duets online. It highlighted the love story that blossomed at the brink of a revolution.
Musical Theater Duets
Miss Saigon
Sun and Moon
Now we move forward in one of the duets that blossomed in the middle of a revolution. Sun and Moon from Miss Saigon. This is one of the musical theater duets in Miss Saigon that served as a contrast to the bleak reality that Kim and Chris lived in. Emotions are high. The song is so moving. It almost cancels out the rather gloomy circumstance with which they met. A neophyte bar girl who fell in love with her first john that never lost her innocence even after her first time. It's the more resonant theme in this duet, truth be told. Concepts like those mentioned come to mind. And you realize that there is more to this duet than what the sheet music demands. So having the sheet music from Online Sheet Music Inc serves as a positive start.
Musical Theater Duets
Sweeney Todd
Pretty Women
This list of musical theater duets includes another manly duet. Online Sheet Music Inc does not have A Little Priest. But they have Pretty Women. And it features both manly voices. The barber of Fleet Street is fighting the urge to murder Judge Turpin. Because he wanted to go for the kill when the judge least expects it. Judge Turpin just wants this session done and over with. Without letting go of what keeps him motivated. So Todd is building a rapport with his victim. It blurs the lines between anger seething beneath the surface. And the methodical calmness required for the kill. It's Todd that often ends up sounding scarier though.
Musical Theater Duets
The King and I
Shall We Dance
One of the earliest musical theater duets that demonstrated a clash of cultures. Then again, different cultures don't serve as a hindrance for romantic possibility. It's a classic case of teaching based on theory and in practice. True to Anna's nurturing nature as a teacher. She taught the King of Siam dance as practiced in the West. The King didn't say that she was wrong. But he didn't hesitate in mentioning the difference between Anna's impromptu lesson with the dance parties he has observed. It resulted in a romantically lively waltz. Learning the pacing along the chords help by having a copy of Shall We Dance's sheet music.
The opening piano keys alone prepare the listeners for a dramatic realization. Glinda's fiance helped Elphaba escape. And he came clean about his feelings to Elphaba. There was a version featuring Caroline Bowman as Elphaba that innovated this duet by highlighting the raging hormones. It almost set a standard among musical theater duets as far as Wicked is concerned. Learning the pacing and absorbing the drama is best done upon using the music sheet in practice sessions.
Online Sheet Music Inc has other sheet music available. From musical theater duets, to ensembles to solos, they have it. The rest of their Broadway-based sheet music is found here. Comments, feedback and requests are best sent through their social media accounts at Facebook and Twitter.
Preparing for a duet during practice sessions is essential. But Online Sheet Music Inc is only one of the many websites offering sheet music. Other websites might be discussed in future articles. But you can send your suggestions as early as now. Send your comments, feedback and suggestion to our social media accounts. Like our official Facebook page, Musicals Online. And follow us on Twitter @musicalsnews. Thanks for reading.