Wicked on Broadway with Caroline Bowman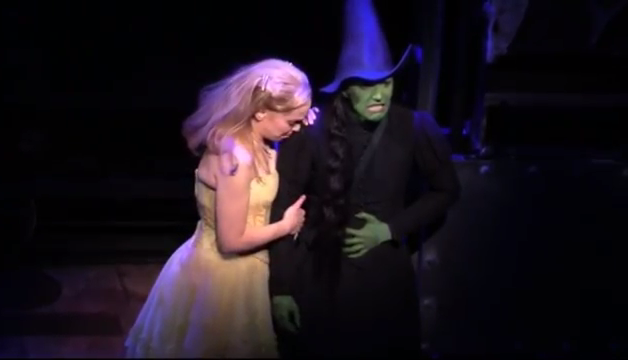 Wicked on Broadway was given fresh life. Much of the credit goes to Caroline Bowman. The very talented actress playing the role of the Wicked Witch of the West, Elphaba. Gifted with a powerful voice and intense acting skills. It made Elphaba a lot more relatable to audiences struggling to belong. As opposed to finding their inner power and go against the grain.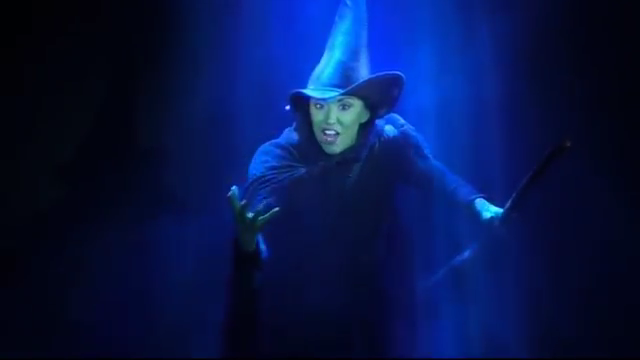 Who was Caroline Bowman prior to bagging one of the most memorable roles today? Caroline Bowman was previously seen on the North American Tour of Evita last 2014. Musical theater fanatics that had seen her in the tour were mostly the same fans that flocked to the Great White Way. Particularly in Gershwin Theatre to see the new spin she could apply on Wicked on Broadway. It was the role that made Idina Menzel a household name in musical theater. So everyone is eager to see who would be the next big name that Wicked on Broadway can make.
It turns out that the only gesture that got carried over on Wicked on Broadway were "the Evita arms". Caroline Bowman played the titular role in the loose biographical musical of Argentina's favorite first lady. She earned critical acclaim for the powerfully glamorous performance that she applied on the role of Evita. The fact that she has a powerful voice to match the intensity needed in the role is evident on four corners of the stage.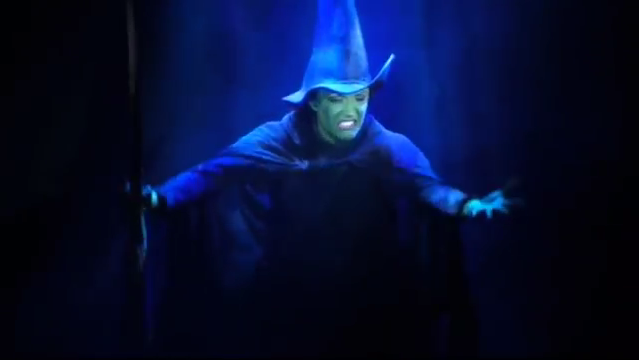 Where did "the Evita arms" show? Remember the part where Elphaba was lifted up in the air chastising the Oz military? Most fans would refer to that part as "Defying Gravity" as presented on Wicked on Broadway. Maybe it's just Bowman's most observant and loyal fans that saw the similarity (singular). The rest of the performance? It was purely Caroline Bowman disappearing in her role as Elphaba as seen on Wicked on Broadway.
Elphaba is an angry young teen. She is disappointed upon knowing that The Wizard she looked up to is a fraud. That The Wizard is only a wizard by name, not by deed. The fact that she was almost turned into some government pawn is too much to bear. The intensity overflowed through Bowman's performance. That intensity was evident on her eyes. They're almost psychotic. Most of the patrons sitting close enough to the stage could see laser beams fly out of Elphaba's eyes and smoke out of her nostrils. Caroline Bowman made a new standard in presenting Elphaba as this rebel. This rebel who got angry and took action to what she saw was right.
There is another part see on Wicked on Broadway that made Elphaba unique to Caroline Bowman. It was the part where Elphaba had a duet with Fiyero after the latter rescues her. (Fiyero was played by Matt Shingledecker) After finding a spot for themselves, hormones raged. The folks in charge of Wicked on Broadway were bright enough to remember that Elphaba and Fiyero as characters are teens. And if they managed to get some "alone time", the raging hormones would take over.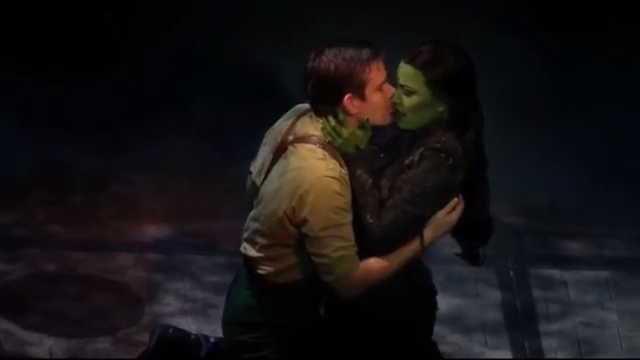 Surely, there would be some respect to the kids in the audience watching a couple be extra sweet and touchy with each other. But it was done in good taste. Just amazing. It added heat and spice to the closing line "I feel wicked". It made everyone who has not yet seen Wicked on Broadway extra excited to see more.
You should see more of Caroline Bowman on Wicked on Broadway while there is still time. As of this writing, she's still playing the role of Elphaba. Michele Lee joins the cast as Madame Morrible. Fred Applegate plays the role of The Wizard. Wicked on Broadway is currently playing at the Gershwin Theatre. Click here to purchase tickets. Deals await premium buyers. Group deals are highly recommended for friends and family planning to see Wicked on Broadway together.
Analyzing musical theater through particular performances contribute to the euphoria ongoing on Wicked on Broadway. You deserve to have quality analysis and commentary. But much of the decision-making still lies on your part. More articles to come would be underway. But don't be left behind. Subscribe to our online newsletter. This would get the updates sent directly to your email. For real-time updates on your mobile phone, follow our social media accounts. Like our official Facebook page, Musicals Online. And follow us on Twitter @musicalsnews. Thanks for reading.