Nuts and Bolts, Opera Style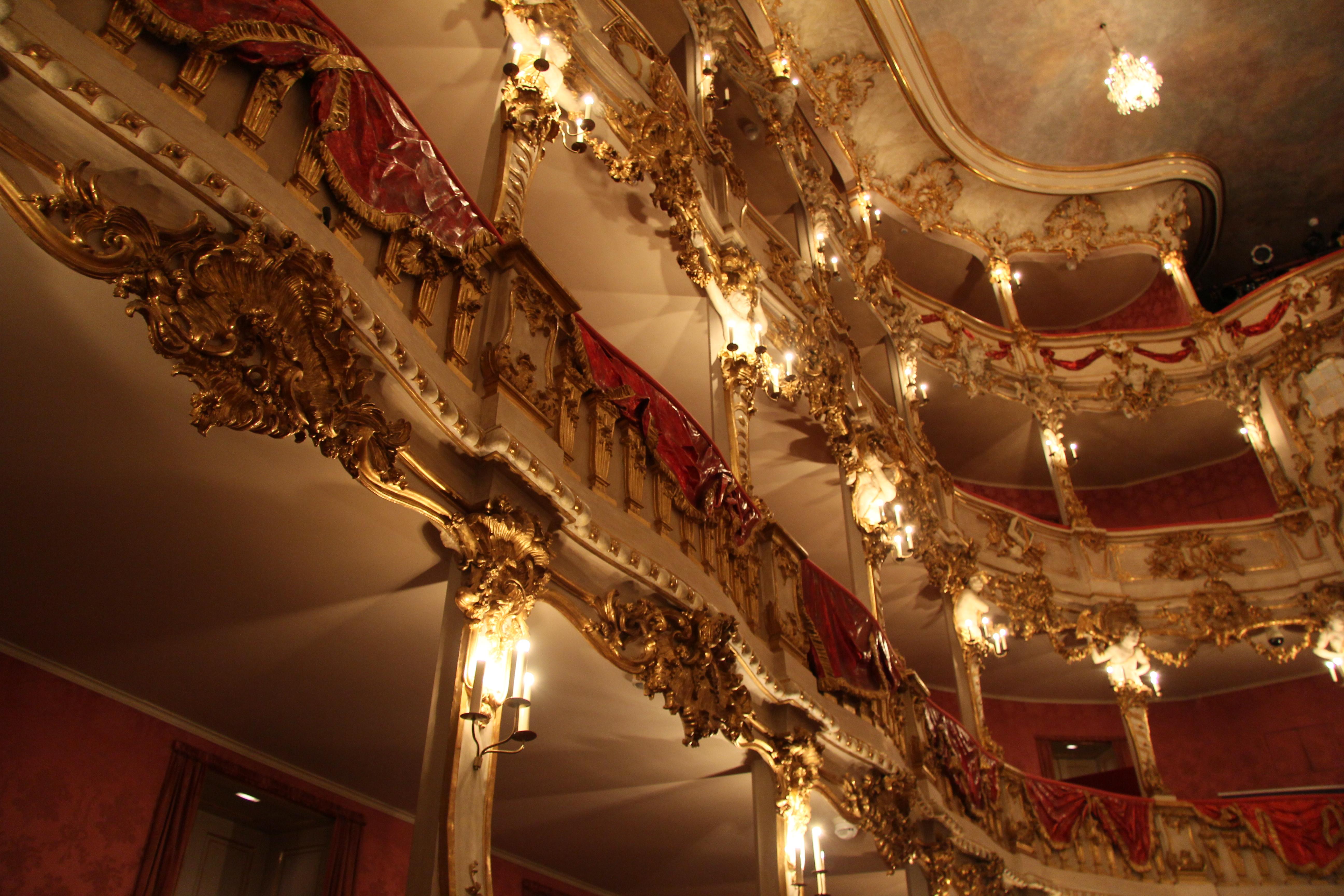 Several articles proliferate online regarding opera despite the misconception that it is dead. It is not and folks would still flock to opera houses to get their does of quality singing and acting. As much as some opera fans could be the most notorious fans ever of the performing arts, the fact that they stuck around to keep themselves updated makes you think that at least they still care.
It's an experimental concept that I have here on MusicalsOnline.com knowing that commentary and reviews would be okay. But I would try to limit it on the material. If ever some personalities would be mentioned, I would try to focus on their credentials, not their personal life. Thanks to the Facebook Group, Opera Talk, we get a few links and tidbits about opera today.
Opera Issued with X Certificate
Knowing that I have watched a version of Offenbach's Les Contes d'Hoffman with sopranos singing arias while nude (oh wait, that's a suit; I plan to review that at a later time), this is an interesting case of an X-rating. But the opera mentioned here is Mozart's Don Giovanni – an opera that tackled a sex-crazed aristocrat (sorry, the word "seducer" is not enough for me) with a rape scene as part of the first 30 minutes of Act 1.
It's unfair for me to say that they are being hypocritical about the ban. Some productions are streamed online meaning some kids might see this. It will open a can of worms for sure. But maybe some European productions are trying to discover as well how to incorporate nudity into the story. The Offenbach opera I watched was a production from Grand Theatre de Geneve, an opera house that (based in what I read before) was known for some nudist versions of opera classics. Did the Don Giovanni production forget to wear body suits then? I can't tell although I would be waiting for some leaked footage for sure.
No Doubt Now Who's Boss in Salzburg
I like Cecilia Bartoli, possibly one of my fave performers. I admit though that I have seen her in concerts, not operas. As artistic director of the Salzburg Whitsun Festival, I have no idea. It would be unfair for me to compare leadership skills to "diva demands" often associated with prima donnas like some performers I would rather not mention anymore (because I don't have proof). But the article title that Normal Lebrecht used here makes me think that Bartoli is the take-charge kind of woman. I don't have a problem with that.
But going to the home page though of the Salzburg Festival, 2 of the featured news items (albeit months apart) prominently feature Bartoli. And the website is also circulating the attached image of Bartoli in a suit and top hat after she signed up for the post. They are aware of the draw that Bartoli can bring in as a performer and as an artistic director. Perhaps a reminder that opera may not be as mainstream as we expect it to be but at least it knew its roots. Bartoli's best repertoire leans towards baroque opera so I expect an old school approach there.
Opera Star: "I Want to Shoot the Audience"
Well, well, well, we have an opera star here who "admits to seeking favours from Vladimir Putin and is coy about politics". Don't worry, I will not view that as a negative thing since opera stars have bills to pay too.
But admitting that he wanted to shoot the audience is being ungrateful. I know some fans could be just downright rude and boo you like you are some tone-deaf performer. Then again, Russian baritone Dmitri Hvorostovsky just mentioned that it so the next thing we have to see is if he can back up his words (I hope not even if it meant that he had to eat his words).  But that doesn't mean either that you sing bad and expect the audience to be silent about it. (How did that baritone made it there to begin with?) So here's why I agree with Lebrecht when he wrote "The audience are the ones who pay your wages (along with a few oligarchs we won't mention)" I will not mention those oligarchs either.
Opera legend Placido Domingo wins the Best Classical Album at the 15th Annual Latin Grammy Awards in Las Vegas. While almost all of his contemporaries have called it a day and enjoyed their retirement package, he's still making albums (plus other stuff that involved promoting the arts). Nuff said.
---
For more updates regarding auditions, news and a few reviews that spanned from classical opera to contemporary musicals, like our official Facebook page to keep yourselves updated. Don't forget to like my marketing page, Purple Thunder Solutions, in case you would like me to write for you then we can discuss the rates as well. Thanks for reading.