ZsaZsa Zaturnnah Ze Moveeh: Being Happy and Gay to be a Superhero(ine)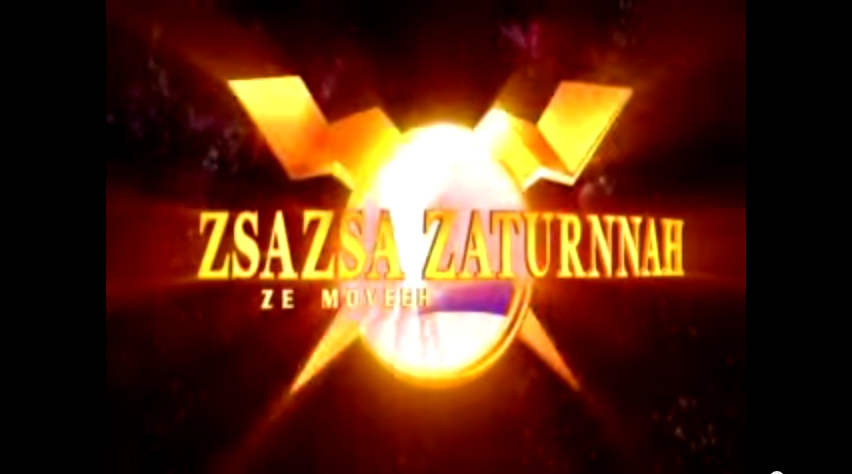 Some fans of the Metro Manila Film Festival (yes, it has fans so suck it up) bewail the deteriorating quality of films participating in the subsequent film fests. And we have to admit that one of the genres not usually submitted as entries are musicals just like ZsaZsa Zaturnnah.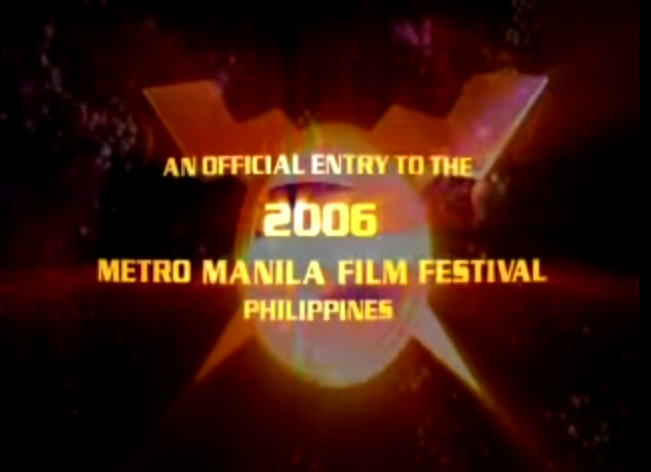 Based on the monster hit graphic novel by Carlo Vergara that eventually got a musical spin-off by Philippine Educational Theater Association (PETA), ZsaZsa Zaturnnah is about a hairdresser named Ada (played by Rustom Padilla) who discovered a magic rock that can transform her into the superheroine ZsaZsa Zaturnnah (played by Ms. ZsaZsa Padilla). She gets into several adventures and misadventures until she faces a conundrum upon getting an instant sex change – is she willing to go full-blown womanhood and ditch the male species forever?
I know it sounds extreme but when you are faced with the interplanetary villain Queen Femina Suarestella Baroux (played by Pops Fernandez) whose idea of a new world is a world filled with women and declaring men extinct, being gay makes you question certain gender roles as well.
The Pain of Being Gay
But first, let's analyze how the story is actually a struggle about being gay. Some gay films try to get dark and gritty in trying to achieve realism in the course of portraying how being gay is not always happy. On the other hand, put the setting in the Philippines with gays commonly seen today as mostly effeminate citizens, you'd realize that some gays, no matter how sad, still make an effort to look happy. No wonder the musical genre fitted this story.
In one scene, the crowd is seen as happy singing in the rain while Ada is inside, hiding herself as she wept bitterly over a lost love. In some scenes, Ada's current emotional state is not much of an issue since she can do her job well like that instance where she transformed (or transmogrified, depending on how you view it) a dirt-poor housewife into a bombshell. Not that she's ugly but with her God-awful disheveled hair and soiled face, at least she acknowledged that she needed help. If Ada can't beautify her own love life, at least she can make her neighbors and customers look fabulous.
Falling in love can be a struggle too especially when Ada's idea of a relationship is giving money and gifts to her previous boyfriend who is a student. Her love interest later on in this film is the pan de sal vendor, Dodong (played by Alfred Vargas) who may or may not like her. He's not homophobic. It doesn't even seem like he is choosy until he saw Zaturnnah (whom he didn't know to be Ada's alter ego).
This is where it becomes confusing for Ada. Who does Dodong really like? Ada (for whoever she is) or Zaturnnah (who he just met after saving him from a bunch of drunkards)? Does it matter? She has the world to save.
The most painful part here is where the zombies attack. One of the zombies turned out to be Ada's dead father who, to his horror (wait, he's the zombie here) that his son has become a woman. He can't accept the fact that his son is gay and would rather die again than see his son turn into a woman by saying "Mas mabuti pang patayin ko na lang sarili ko … Salot siya!" (I would rather kill myself … He is a plague!) Unforgiven in life and even if death, Ada simply watched her zombified father dismantle himself than accept her.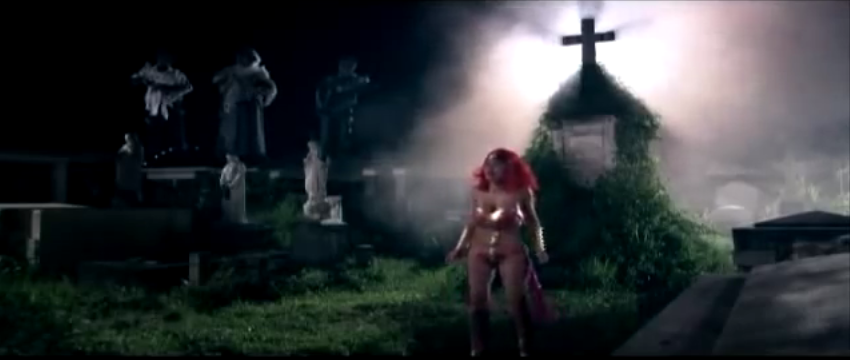 Subliminal Commentary
Not all superhero movies succeed in inserting subliminal commentary into the story like that part where Ada transforms into Zaturnnah. Have you ever wondered how these Superman can change into his costume just by going to the phone booth? Or let's go local – how can Narda change outfits simply by screaming "Darna" after swallowing a magic stone?
To push the point further, the pink stone that Ada discovered had Zaturnnah written on it which her best friend, Didi (played by Chokoleit), interpreted as a word she had to scream after swallowing it? In which version of Darna do you see Narda finding the word "Darna" on the stone she found? She immediately assumed that she had to scramble her name from "Narda" to "Darna" and then poof she goes into a bikini costume?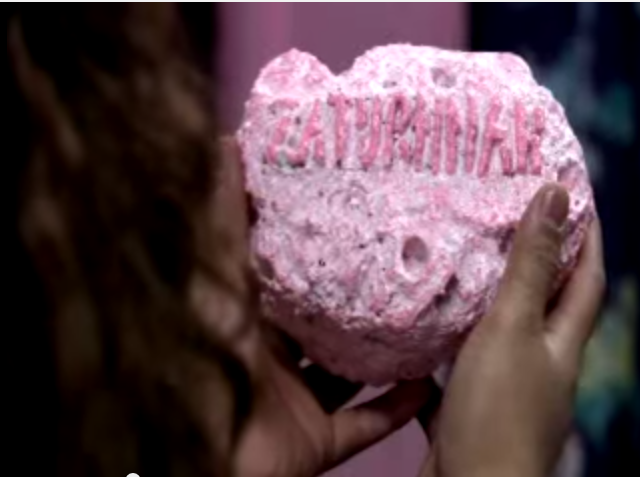 And mind you, after the first time trying to transform into Zaturnnah, she's still wearing the bath robe meaning it's just the person that transformed. It doesn't include the costume. Didi had to borrow a costume from a mutual gay friend so that Ada had something to wear every time she transforms into Zaturnnah.
Also, as a newbie superheroine, her human tendencies still surface. Like that scene seeing the giant frog. While most superheroes would go forward and "save humanity" by killing the giant frog, Ada (in Zaturnnah form) has a lot of questions and self-doubt. "Mahiwagang bulkan? Meron ba nun dito?" (A magic volcano? Do we have that here?) Ada asked Didi. "Ba't ang dami mong tanong? Patayin mo na!" (Why do you have so many questions? Just kill it!) Didi yelled at her. "E pano?!?!?! Ipis nga, di ko mapatay-patay! Yan pa kaya? Ang laki-laki!" (How?!?!?! I can't even kill a roach! What more for that? It's so big!) You realize how she made sense but would need to forego the questions since she has a town to save.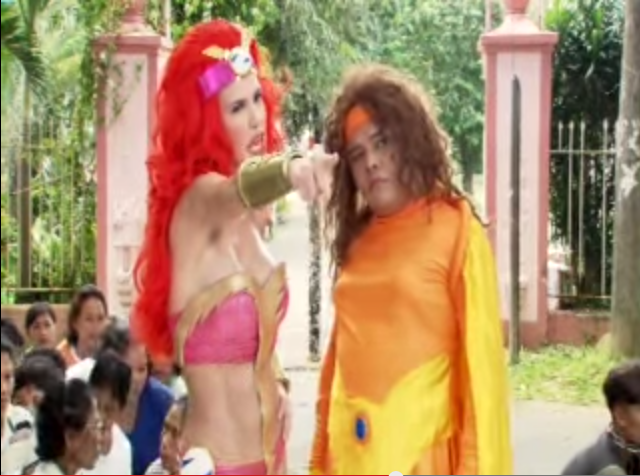 Much of how Did tried to mold Ada into a superheroine is based on stuff they have seen in superheroes as well. Not that they expected Ada to go this route but at least it's where their casual knowledge of superhero pop culture helped. No particular superheroes are mentioned. The script left that to the audience to compare.
Looking Global, Going Local
While some local superhero series found at the cineplexes or on primetime TV would base most of their inspiration and references from Hollywood and the expected comic book publishers, ZsaZsa Zaturnah succeeded in presenting a superheroine that we can call our own. The fact that Filipino pop culture is also used in creating characters that we can sympathize with tickles the Tagalog movie nerd in me.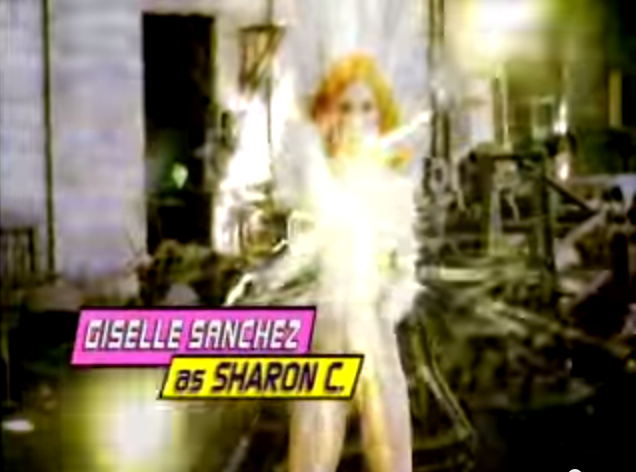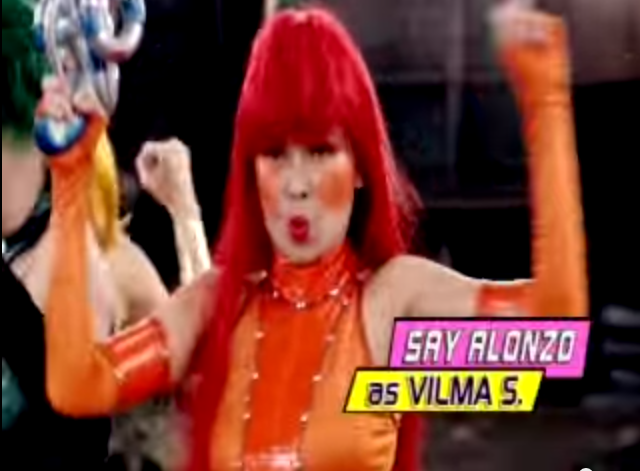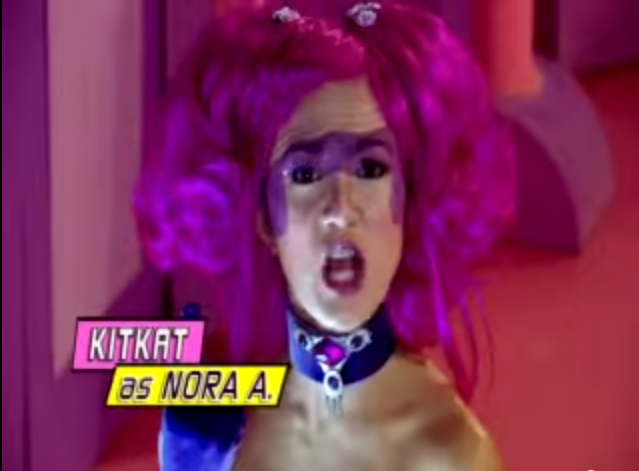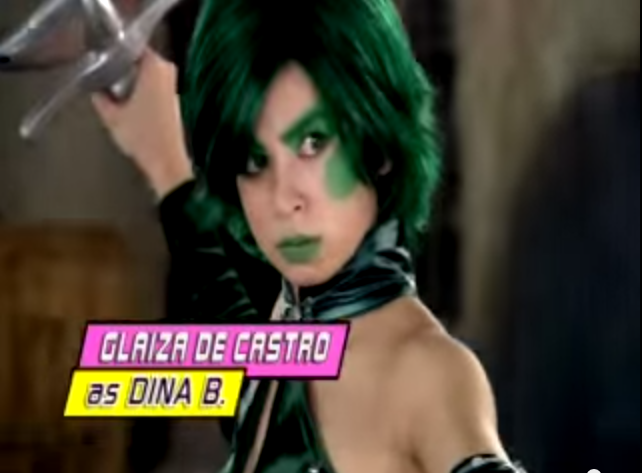 The main villainess, Queen Femina Suarestellar Baroux, has a name that makes our superheroine twitch her nose. At least her minions have names easier to remember – Sharon C, Vilma S, Nora A and Dina B. While much of Ada's life as a newbie superheroine is reliant on superhero-based pop-culture, the brand of feminism that the Queen and her cohorts have limited the pop culture reference to names maybe because such names reminded you of movies where women are often down-trodden and maltreated.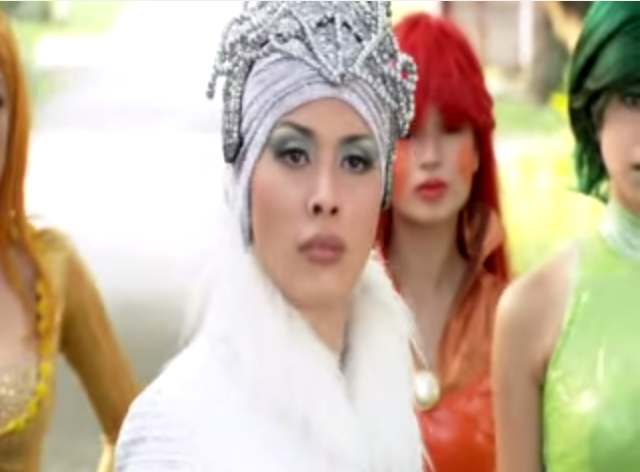 LSS-Worthy Tunes
Some folks in the creative department that the true key in producing a successful musical lay in producing tunes that the audience would still sing on their way out of the theater. That's why it's called last song syndrome or LSS – that song is stuck in your head long enough to still singing along to it. And I loved the tunes used here.
With lines from the song "Siya Lang" (Only Him/Her) like "Ang lalaking ito pinapaikot ang bahay bata ko" (This man shakes up my uterus) really reflect a culture where women put emphasis on the uterus than the ovaries. While most memes would focus on the imploding ovaries, the emotions felt here upon seeing men like Dodong really stir up in hot-blooded matrons and gays alike. Of course, it stirs up the confidence in women and gays alike in the line "Ang nais niyang asawa ay katulad ko – matino, mabait, malambing. Di niya ko ikahihiya. Ako'y ipaglalaban. Hindi niya ko iiwan kahit pagtawanan" (His ideal spouse is like me – decent, nice, sweet. He will not be embarrassed of me. He will fight for me. He will not leave me even if I am being laughed at) And all that I am left to say at the end of the song is "Awww …."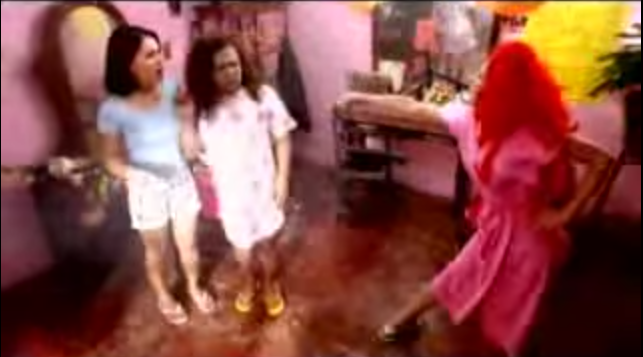 Of course, how can a gay guy describe best his instant transformation into a full-blown woman but by singing "May dalawang biglang tumubo dito sa dibdib ko" (A couple of mounds sprouted on my chest) and "Wala na kong putotoy. Wala na ring lawit" (I don't have a penis. I don't have a shaft too). The fact that Ms. ZsaZsa Padilla even sung them made the song pleasant to listen and hilarious to sing along to even by girls like me.
Recommendations
When is PETA going to stage this again? I can't tell. But I hope they would think about staging this again since while it's nice that this had a film version, it would still be amazing to witness this live on stage. It would be a good way to set any expectations if there would be a musical version of the graphic novel's sequel "ZsaZsa Zaturnnah sa Kalakhang Maynila" (ZsaZsa Zaturnnah in Metro Manila). The sequel was teased at the end of the film, not sure if they did this on the live stage versions but I would be one of the folks anticipating it.
And in case you would like to witness the psychedelic fun that is ZsaZsa Zaturnnah Ze Moveeh in the comfort of your home, it's available on Netflix. Just click here and enjoy.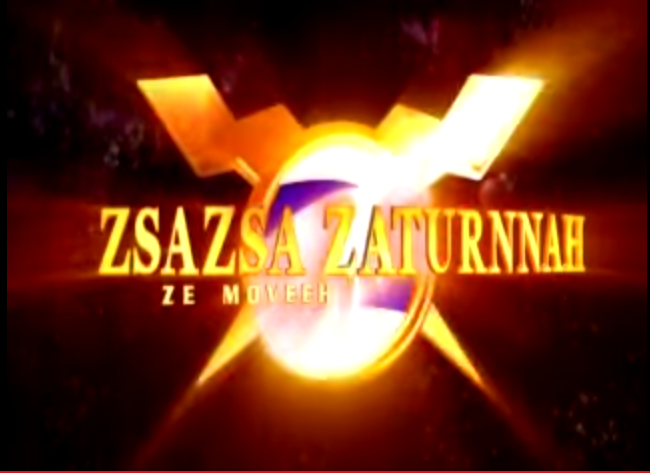 For more updated regarding musicals and opera and everything in between, like our page, MusicalsOnline.com. For some positive reinforcement and inquiries if ever you need content providers for your website, like my Facebook page too, Purple Thunder Solutions. Thanks for reading.