Auditions for Legally Blonde Jr. Ages 12 – 17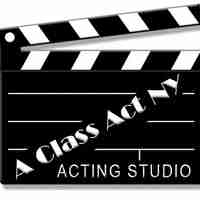 Oh My God, You Guys!!! Oldlegally-blonde-jrer participants will be eligible for our Main-Stage production of Legally Blonde Jr. Our senior cast (roughly ages 12 and up) will take the stage by storm in this glittery upbeat musical based on the blockbuster film of the same name!
"A fabulously fun international award-winning musical based on the adored movie, Legally Blonde JR., follows the transformation of Elle Woods as she tackles stereotypes, snobbery, and scandal in pursuit of her dreams. Adapted for younger performers and based on the popular movie, this show features an upbeat original score that's sure to leave cast members and audiences alike seeing pink!
When Elle's high school boyfriend Warner dumps her and heads to Harvard, claiming she's not "serious" enough, Elle takes matters into her own hands, crafting a showy song-and-dance personal essay and charming her way into law school. Befriending classmate Emmett and spunky hairdresser Paulette along the way, Elle finds that books and looks aren't mutually exclusive – in fact, law may be her natural calling after all as she quickly begins outsmarting her peers." -Music Theatre International
Audition Information
In Person
When: Jan. 31 or Feb. 1.
Where: Ripley-Grier Studios – 520 8th Ave.
Once registered, audition material and details will be sent to the email address you provide.
To Sign up for an audition time visit: AClassActNY.Eventbrite.com
Via Video Submission
We are accepting video submissions for those who are unable to attend in person auditions!
Deadline: Jan. 23
Please email us at info@aclassactny.com for our self-taping guidelines and submission instructions.
Rehearsal Schedule
When: Sundays March 15, 22, 29 April 19, 26 May 3, 10, 17, 31
Where: Ripley-Grier Studios – 520 8th Ave.
Time: 1:30 – 4:30 p.m. Actors are only called for rehearsal they must attend.
Tech Week: Tuesday – Friday, June 2 – 5 at The Five Angels Theater – 789 10th Ave, 4:30 – 9 p.m.
Performance Dates
Each cast will perform on Saturday, June 5 and on Sunday, June 6.
Showtimes to be determined.
Cost if Cast: 825.00