9th Day Video Tribute for Tita Baby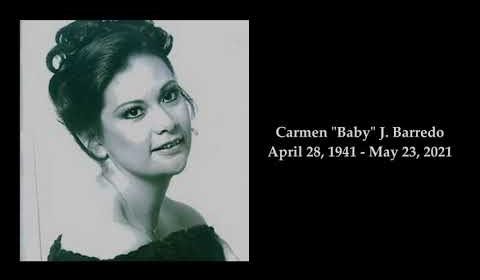 Dearest Tita Baby,
You have wholeheartedly dedicated yourself to REP and the theater community over the past five decades. Years filled with tears, laughter, challenges, triumphs, and most importantly, LOVE.
Tita Baby, you were our director, mentor, friend and our Mother.
You will never be gone. Your love continues to live through us.
REP is your legacy.
And every single REP actor is your legacy.
We will forever honor what you did for love.
Special video performance of
"What I Did For Love"
(A Chorus Line)
Reppers (in order of appearance):
Monique Wilson
Michael Williams
Menchu Lauchengco Yulo
EJ Villacorta
Audie Gemora
Jaime Del Mundo
Joel Nuñez
Lea Salonga
Becca Godinez
Piano accompaniment by Rony Fortich
Video editing by Cara Barredo