Days and Days Lyrics: Fun Home The Musical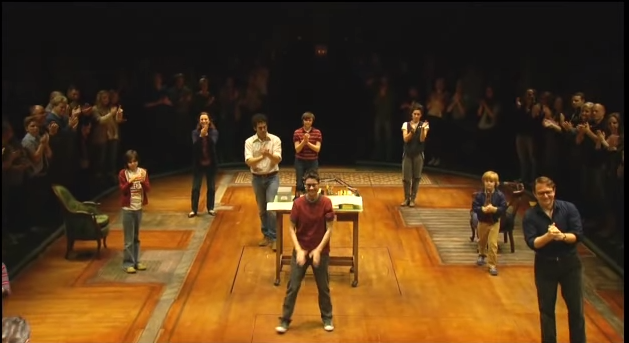 Considered as the B-side to Welcome to our House on Maple Avenue, Days and Days served as an opportunity for Alison's mother, Helen, to discuss her husband, Bruce. Fun Home The Musical discussed Bruce more in the graphic memoir by Alison Bechdel. A sequel to the best seller was already released entitled Are You My Mother? Fans have yet to see if it will get a musical spin-off too.
While waiting for that sequel, analyzing Days and Days would help fans preoccupied for the meantime. Besides, after Alison mentioned Bruce's worst kept secret, everyone would be interested in analyzing Helen's situation. Does she know that her husband is just putting up a front at the expense of his family?
Some lines are from Welcome to our House on Maple Avenue. But they are used here in Days and Days for dramatic effect. The melancholy in Helen's voice as she repeated the chorus is evident. And she found it hard to complete the sentence by trailing off in "Everything is balanced and … and …"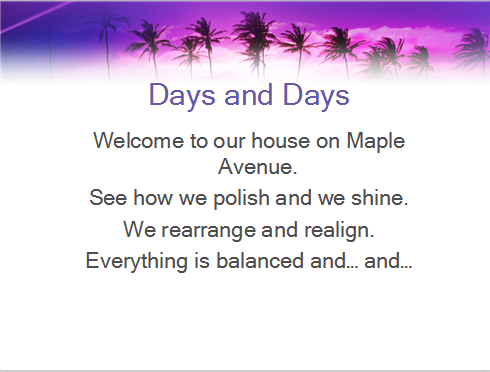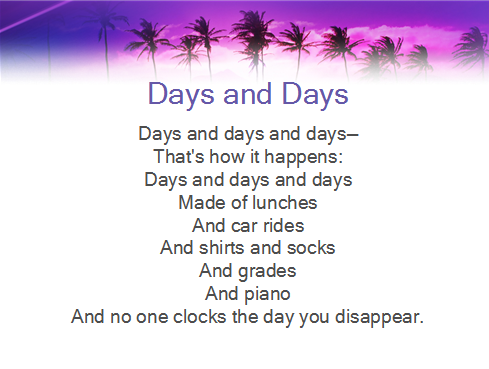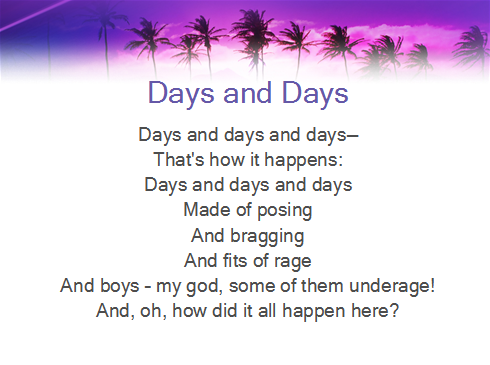 Days turned to weeks. Weeks turned to months. But in the song Days and Days, it seemed as if it didn't matter anymore. There is monotony between the lines. Enumerating the things happening within a day that occurs on the next day and so on.
The moment Helen mentioned "And boy – my God, some of them underage!" the song Days and Days indicated that she knew her husband's secret. And she could only ask herself what happened in their home.
She then shared through Days and Days how they became a couple. It may be her way to convince herself that the situation may not be as bad as it seemed. That they became a couple because they liked the same things. Spent time together, enjoying each other's company. And Bruce interpreted the attention Helen gave her as "I understood how the world made him ache". Or so he thought.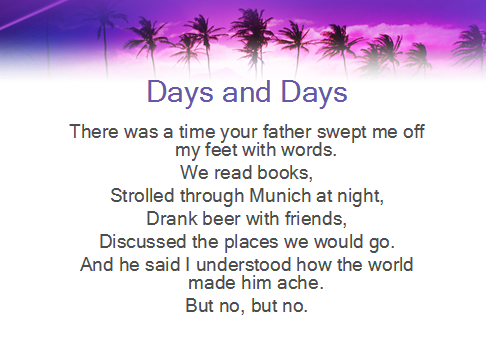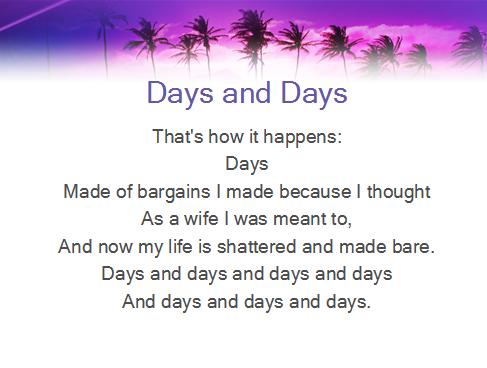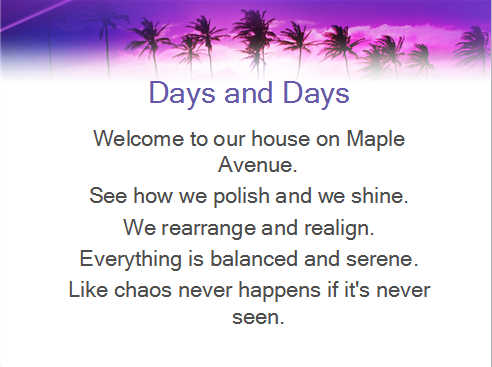 Was it worth it? The line in Days and Days that stated "my life is shattered and made bare" indicated that it wasn't. That even if she told herself repeatedly the time they spent together as a couple. Bruce's duplicity still exists. Helen did what she can to keep the family together. Her being a dutiful wife is not a facade. Consequentially though, it contributed to the front that Bruce maintained for years. This added weight to the line "chaos never happens if it's never seen".
The final stanza in Days and Days served as a warning to Alison. It's as if the first line was intended to capture her attention. And make sure that she gets the message loud and clear. It was a heartbreaking realization for Alison. How her own mother simply accepted her fate as a beard? As part of the facade for the sake of the kids.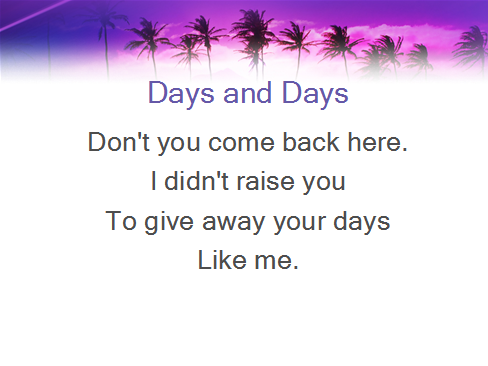 Fun Home The Musical is still showing on Broadway. Everyone's curiosity is piqued ever since it won the 2015 Tony Award for Best Musical. And it's the perfect musical to watch this Pride Month as the tear-inducing Days and Days tear through your soul. Celebrate LGBT rights by watching a lesbian cartoonist share her story through this musical. Click here for tickets. Like their official Facebook page here.
As for Musicals Online, we would appreciate you subscribing to our email newsletter. You get the updates and articles straight to your inbox. There are more songs apart from Days and Days from Fun Home The Musical worth discussing. Like our official Facebook page and follow us on Twitter @musicalsnews. Enjoy Pride month.